Designer Tanya Taylor is celebrated for her thoughtful approach to fashion and her unique ability to weave color, texture and original, hand-painted prints into uplifting silhouettes that give women a way to express themselves confidently, regardless of size. Raised in a family of entrepreneurs, she graduated with a degree in finance from Montreal's McGill University, but she missed the creative environment she grew up in and decided to earn an associates degree at the Parsons School of Design.
"I didn't think about being a fashion designer because I didn't realize that it is the career that can really mix creative and business in a beautiful way," says Tanya. That was before she worked at Mary-Kate and Ashley Olsen's then-new Elizabeth and James label, where Tanya had what she calls her "aha!" moment. She launched her namesake label in 2012 and was soon dressing numerous celebrities and visiting Buckingham Palace and the White House, all experiences that "make you realize [the brand] means something to people."
On Sept. 28, Gus Mayer is bringing Tanya and her sophisticated Fall 2022 collection to the Nashville Humane Association's annual Cause for Paws. The busy, talented mom of two young boys made time to chat with us about her motivation for inclusive sizing, what causes are important to her and more.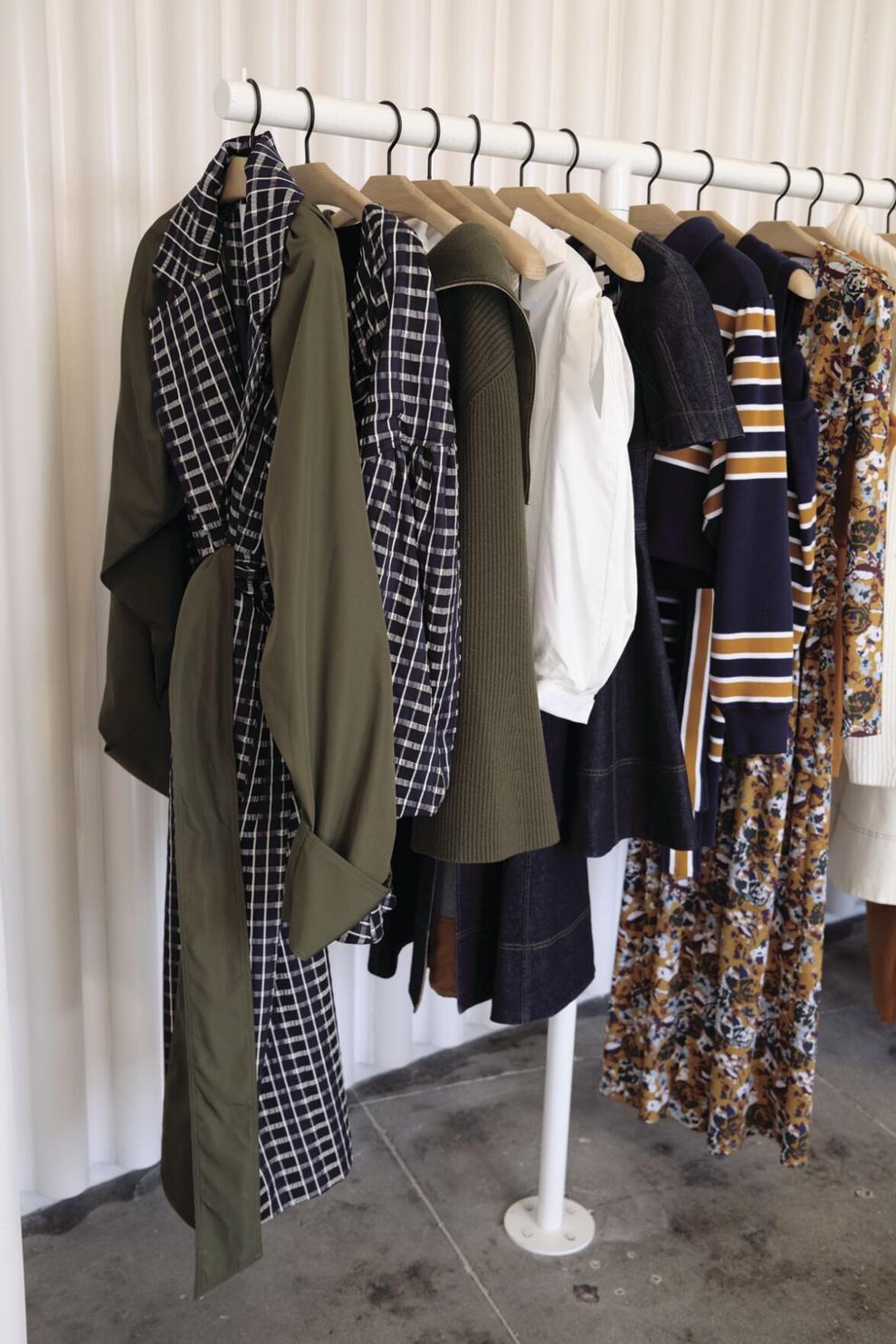 It's fascinating that you are both left- and right-brained. Do you find the creative or business side more interesting?
I find that they fuel each other, and I try to dedicate days to each priority. For instance, on Mondays, I usually do more operations and business things. On Tuesdays, we work together and design. I have Wednesdays for marketing, which is creative for me. I love that I have a career that I can learn a little bit about each part of the business and have it inform both the creative side and the analytical side.
I love that you paint the prints that you use in your designs. Have you always painted?
I painted my whole childhood. I painted massive pinup girls all over the walls of my basement growing up, and I had free rein to express myself through painting. Now, I paint a lot. I try to put my hand in every print we make. It's really collaborative [now], but that's definitely where the brand started. It was me painting all of our prints, and [I] still try to when I have enough time.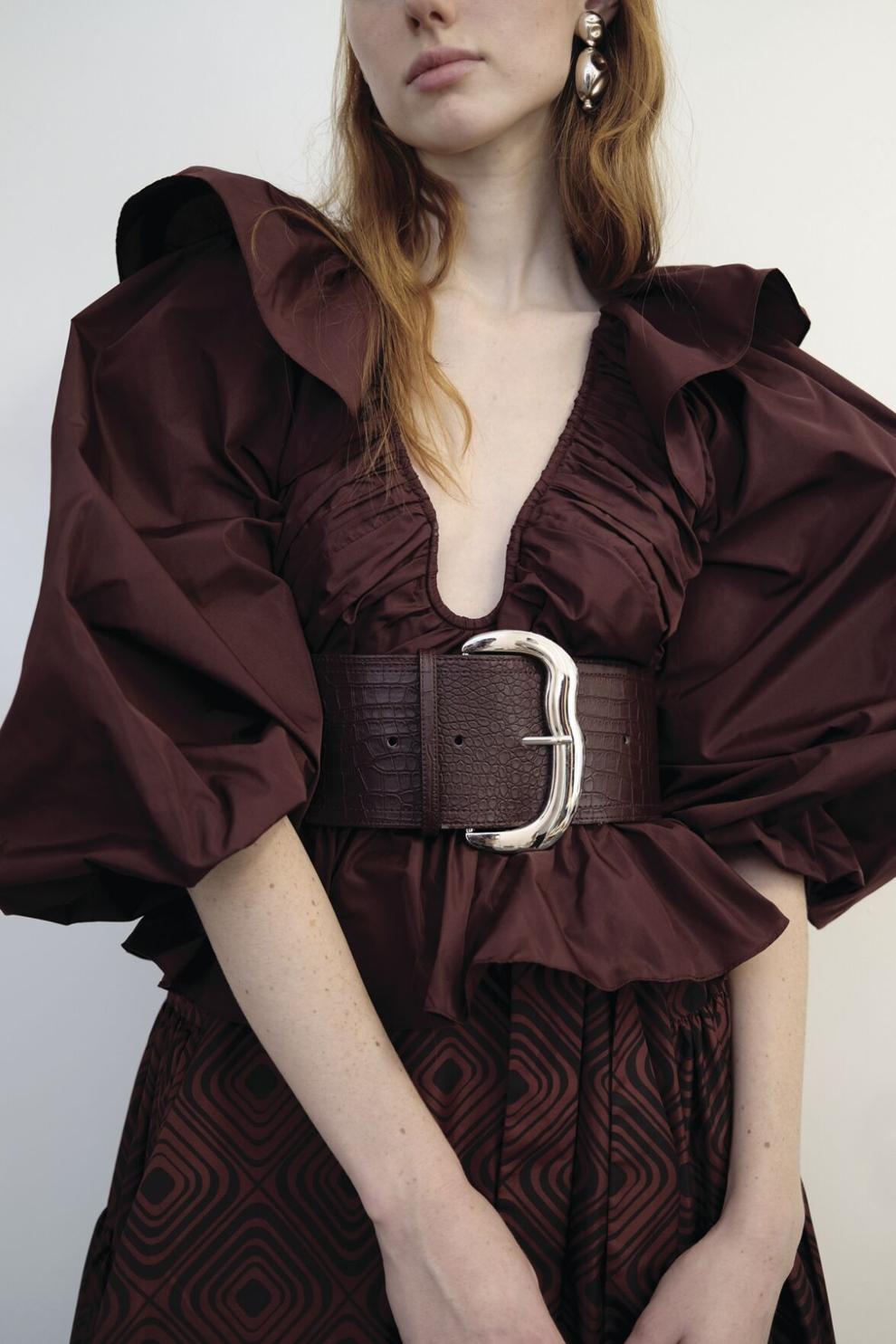 Tell us about your Fall 2022 collection.
Fall '22 is really new for us. … There's just so much depth. We have feathers, amazing faux leather [and] gorgeous pieces that are really fashionable. Everything feels really rich and new. We haven't been able to do that [due to the pandemic], so we came running out of the gate, excited to build something that felt super-feminine and really distinctive.
What was the impetus behind the inclusive size range that you have?
[It] makes the industry more approachable, more inclusive to amazing women [who] weren't being included in fashion. I think it started from a really personal place, where my mom was always like a size 18 and had a challenge finding clothes that really made her feel confident. And I met a lot of friends along the way that shared a similar sentiment of not feeling like clothing could empower them. So, I wanted to change that. We learned how to produce sizes 0 through 22 really carefully and really focusing on fit. And we fit all of our pieces now in a size four and a size 18. It's really an incredible customer. They are the first to shop our e-commerce when we launch a new collection. It's an exciting part of the business.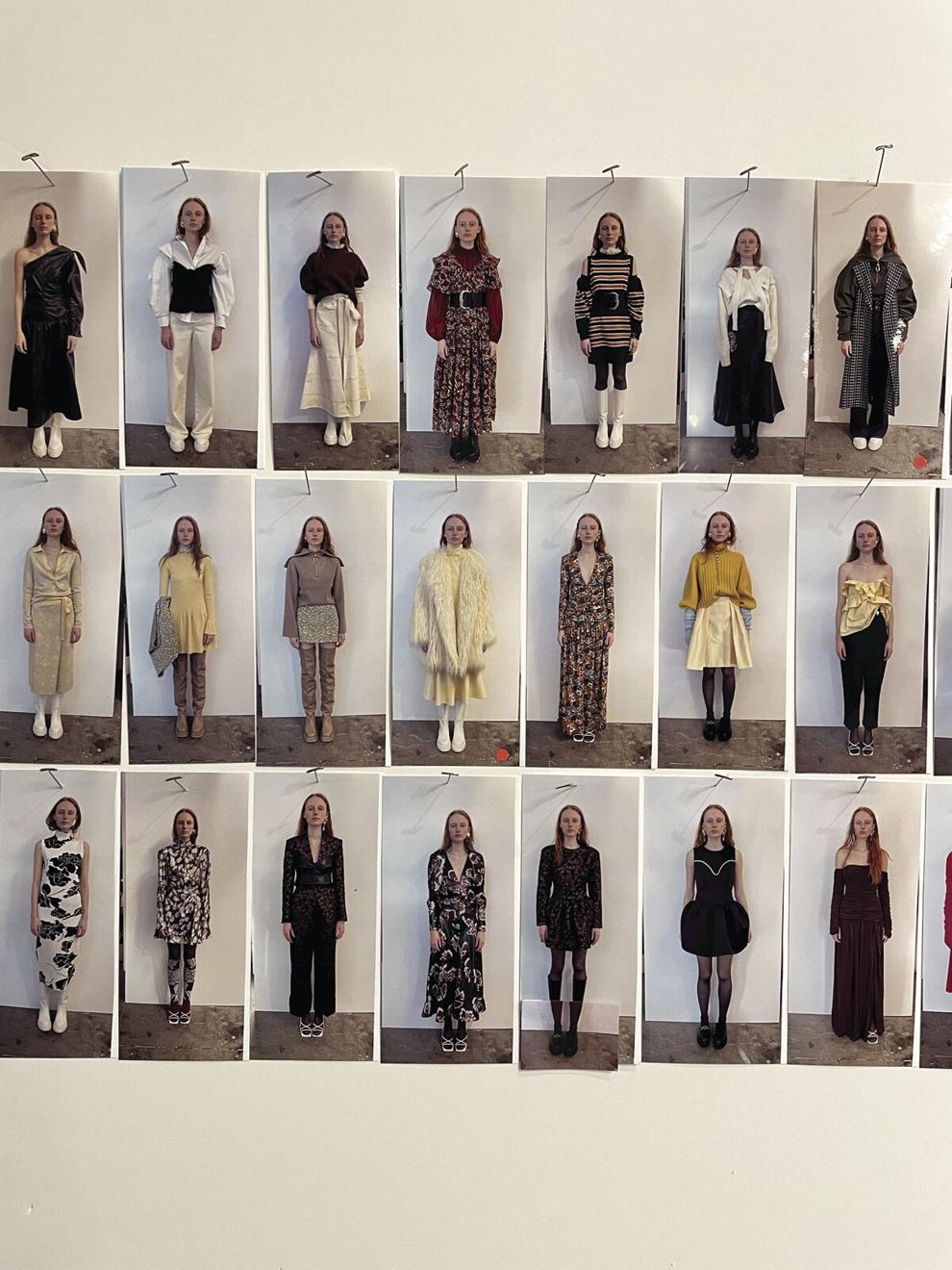 You launched your business at age 25, and now, it's your 10th anniversary. Do you have any advice for an up-and-coming or aspiring designer?
I think it's [to] put blinders on and just be so true to what you think is missing and what you feel is you. No one will have your ideas. … I am so impressed by portfolios from students coming straight out of school. They're so unique, and I think hold on to that kind of uniqueness as long as you can.
You've dressed Michelle Obama, Lady Gaga and Beyoncé. Is there somebody you haven't worked with that you'd like to dress?
It would probably be someone that's nostalgic for me, … a little bit more timeless. Meryl Streep wore us last year, … [and] I would love if Diane Keaton wore one of our suits. There are some incredible women [who] have been style icons for 40 years. If I could put them in my prints, I'd feel so excited.
How important have specialty stores like Gus Mayer been to building your brand?
We say specialty stores are the canary in the gold mine. They are so in tune with their customer. They know who Sally is and what amazing charity events she has to go to. They buy for real people [who] have the lifestyle [and] are fully embedded in the community. That's very valuable. Specialty stores have taught me the most about what the brand positioning is, and Gus Mayer has been a really great support for us.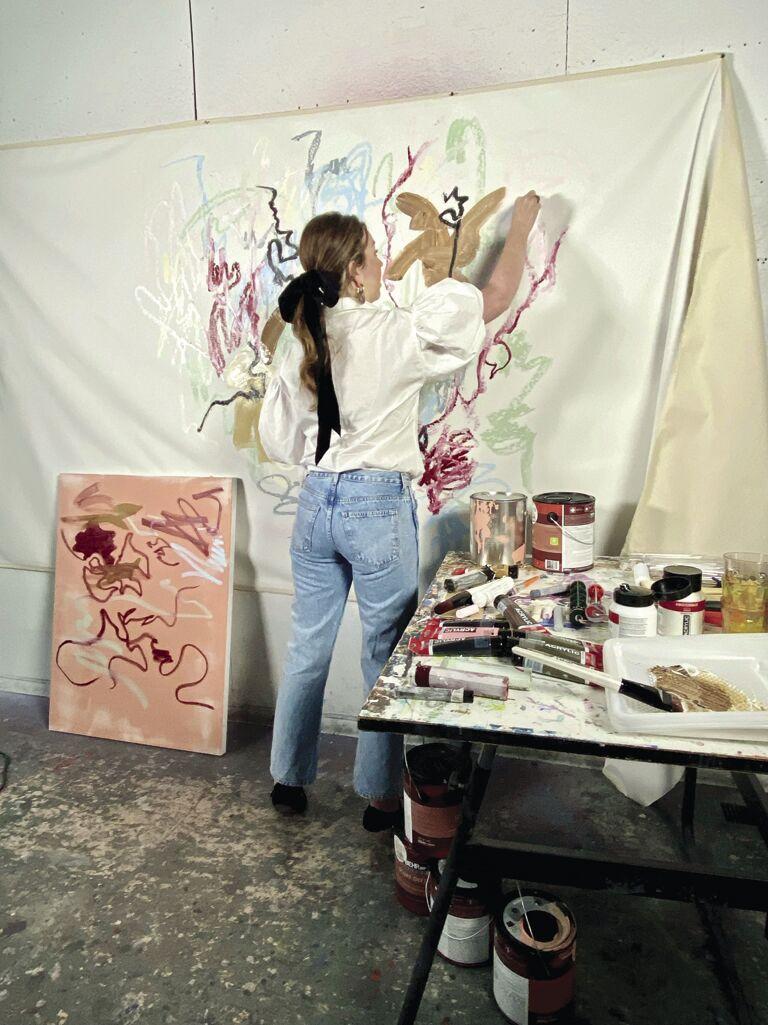 You're the featured designer at Cause for Paws, which benefits our Nashville Humane Association. What causes are important to you?
Our brand is super-philanthropic. We create art for clothing, but there are endless ways art can impact people. We have worked closely with Memorial Sloan Kettering [Cancer Center]. We've redone their curtains [in the pediatric wing] and hosted painting classes. I really believe in the power of color to change people's moods and make them feel better, and I try to apply that to different organizations. We've done a partnership with Publicolor, which goes into public schools in New York, and Sunrise Day Camp, which is for pediatric cancer patients. I'm always thinking of how color can make people happy. A lot of the organizations that we work with are really aligned with that vision.
Photographs courtesy of Tanya Taylor