When Samantha Richter and Jonathan Price became engaged, they knew they wanted an intimate wedding that reflected who they were as individuals, as a couple and as two families about to be joined together. They also knew the perfect person to carry out their vision. Samantha's sister, Jenny Richter Corts of Jenny Richter Events, oversaw every detail to create an exceptional day for the couple.
Keeping the emphasis on family, the wedding took place at the home of Samantha and Jenny's parents, Peggy and Dudley Richter. Jenny enlisted The Tulip Tree's Mark O'Bryan to take the already gorgeous setting to another level. They decorated with white garden roses and greenery and chose hybrid blue delphiniums to match a painting in the entry foyer and coral blooms for the dining room.
The ceremony took place in the living room with Cantor Bernard Gutcheon officiating. Surrounded by family, Samantha and Jonathan married under a beautiful chuppah with their children, Philip and Alice, by their sides. Samantha's maternal great-grandmother's lace tablecloth adorned the top of the white garden rose chuppah. Jonathan chose the music for pianist Russell Davis to play for the ceremony, and Samantha's friend Amy Stroup sang her song "Just You" at the conclusion. A rooftop cocktail reception followed with special touches, including cups that read "The Prices."
The adults enjoyed a seated meal in the dining room at tables beautifully dressed in family heirlooms. Kristen Winston prepared an exquisite menu beginning with chilled spring pea soup sips and followed by ahi tuna tartare, beef tenderloin with bordelaise sauce, Gruyère parmesan gratin dauphinoise and individual banana puddings. In the rooftop solarium, the children were entertained with a magic comedy show from Sean the Balloon Guy and ate a less formal menu of fried chicken tenders and Belgian waffles. Dessert Designs created a lemon wedding cake decorated with soft blush icing rhododendrons, in honor of Jonathan's home state, West Virginia.
"We might be biased because she's family, but Jenny really is the best," said Samantha. "[She put] so much thought into the evening." From the music to the flowers to the special place settings, Jenny made sure every detail reflected Samantha and Jonathan and gave them an evening that was sweet and intimate and all about family.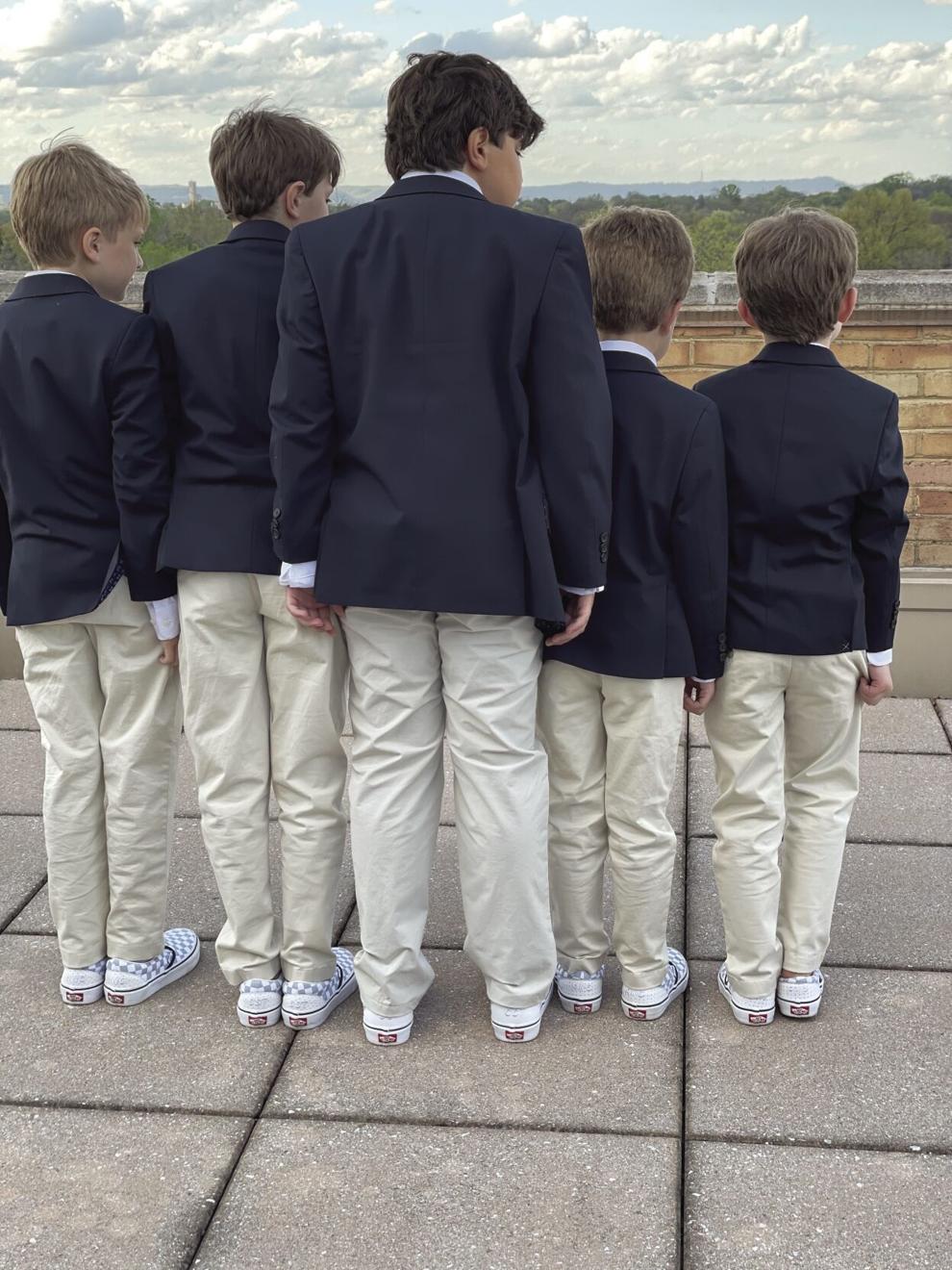 Supporting Cast
For Samantha and Jonathan, it was very important to include the children — seven, to be exact. Samantha's niece and nephews and Jonathan's son and daughter made up the wedding party. The flower girls wore dresses from Pippen Lane in New Orleans, and the ring bearers sported traditional blue blazers and khakis. While Jenny is known for her attention to detail, it was Samantha and Jonathan who arranged for the boys to have custom monogrammed Vans sneakers.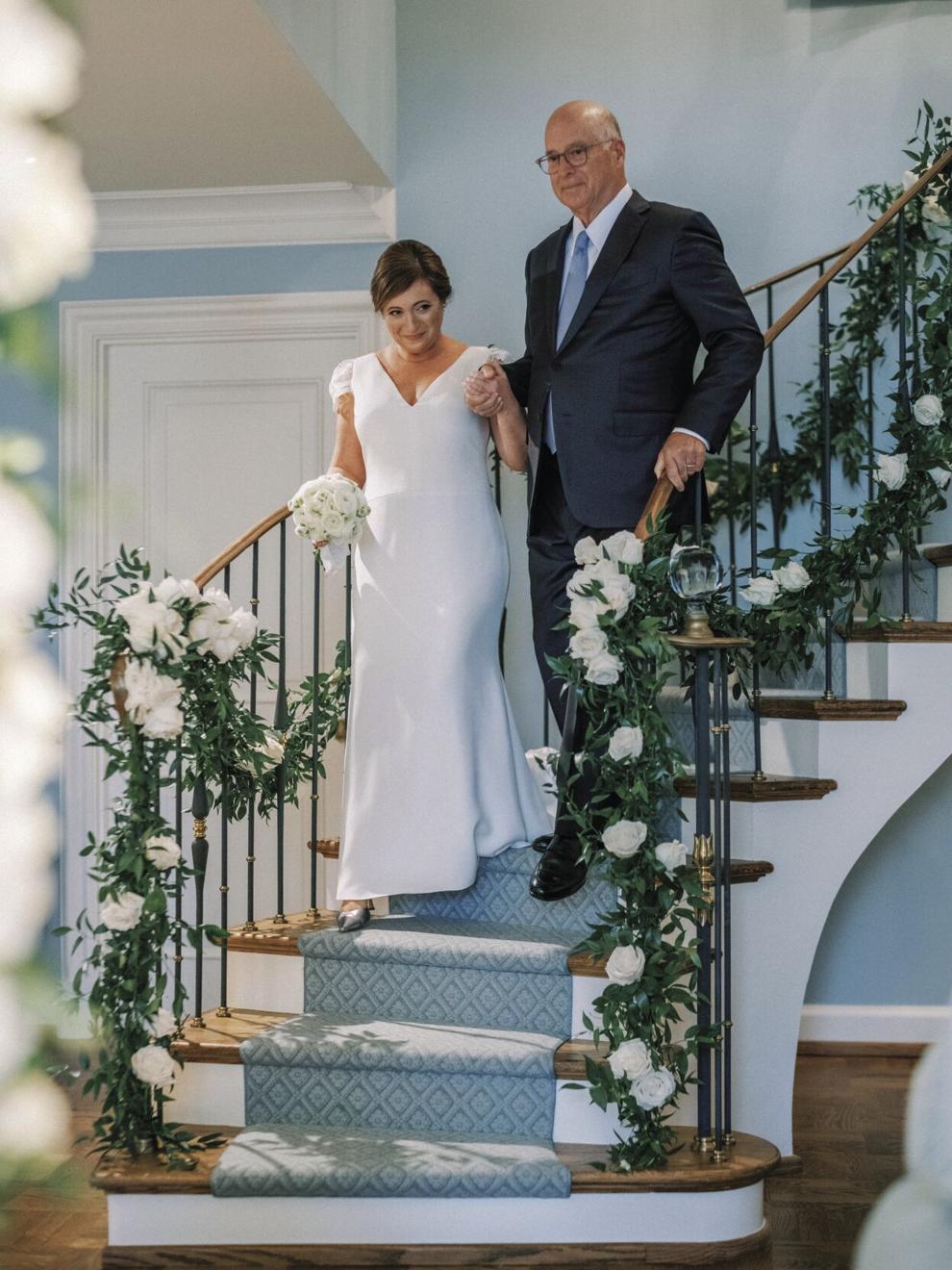 Grand Entrance
The wedding party came down the stairwell, which was adorned with white garden roses and greenery. The highlight of the processional was when Samantha, dressed in a white silk gown with lace sleeves by Vera Wang, descended with her father. In yet another nod to family, Samantha had her maternal and paternal grandmothers' handkerchiefs wrapped around a bridal nosegay of stunning white ranunculuses.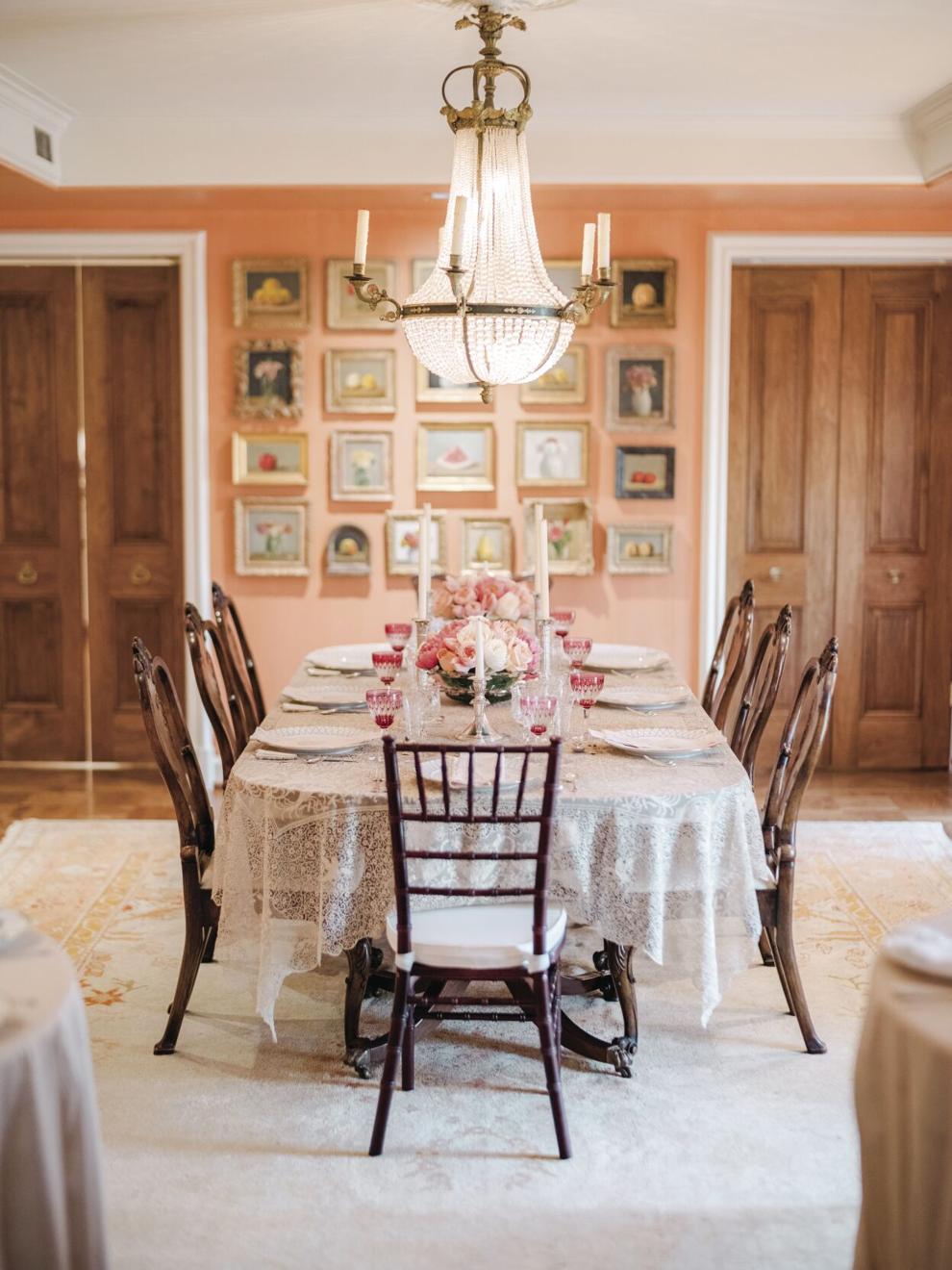 Coming Together
Jenny set the dinner tables with a beautiful collection of family heirlooms. Another of Samantha's maternal great-grandmother's lace tablecloths covered one table, and all were topped with a mix of her paternal great-grandmother's and mother's china. The addition of her grandmother's silver and crystal from her great-grandmother and her mother, as well as dinner napkins, made for stunning place settings. Coral charm peonies and Juliet garden roses in green Steuben bowls, family crystal bowls and silver candlesticks completed the look.
Photographs by Brandon Chesbro and Kelly Fetterolf