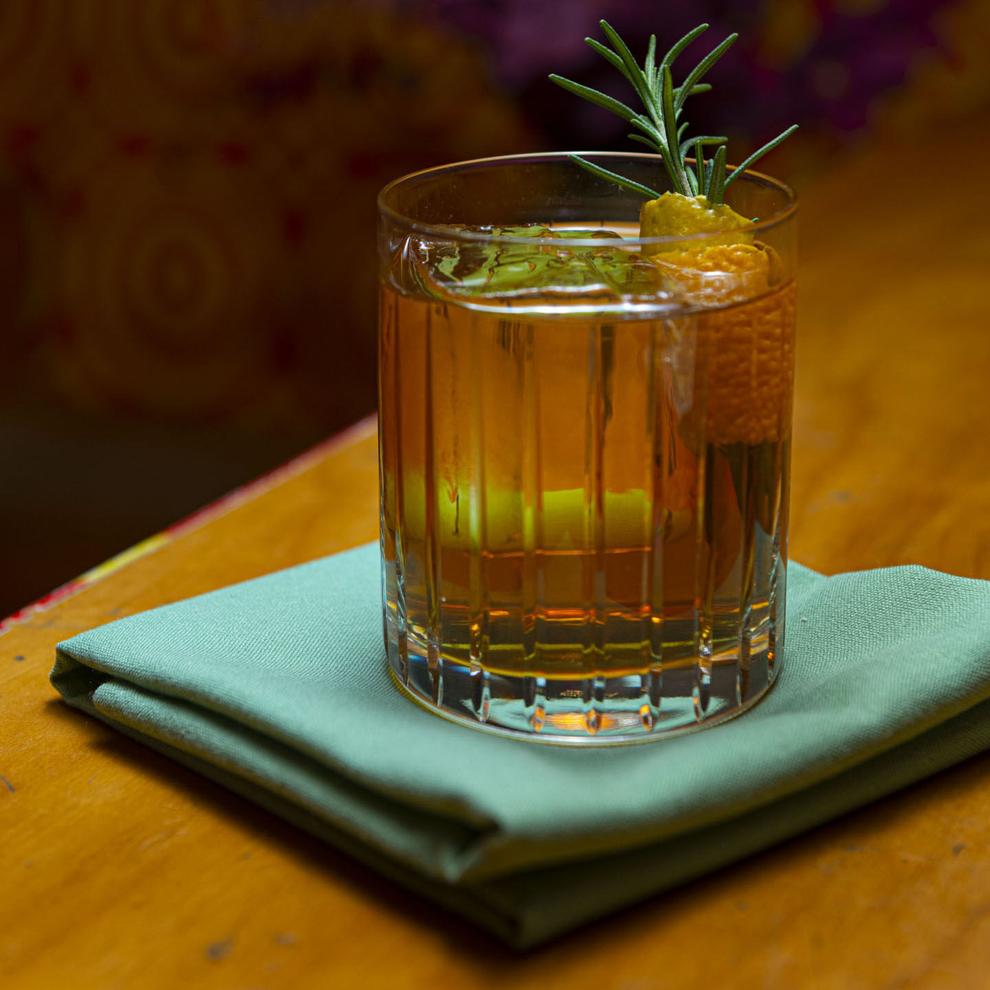 This chocolatey and citrusy cocktail from the mixology team at Bastion will certainly make your spirits brighter. Cheers!
INGREDIENTS:
1 ½ ounce Tanqueray gin
½ ounce Cynar
¼ ounce Tempus Fugit creme de cacao
¼ ounce orange liqueur
1 dash Regan's orange bitters
Garnishes: orange twist and fresh sprig of rosemary
DIRECTIONS:
Combine all ingredients except garnishes in a mixing glass with ice. Stir until cold and slightly diluted. Pour into a double old fashioned glass with ice. Garnish with an orange twist and a fresh sprig of rosemary.