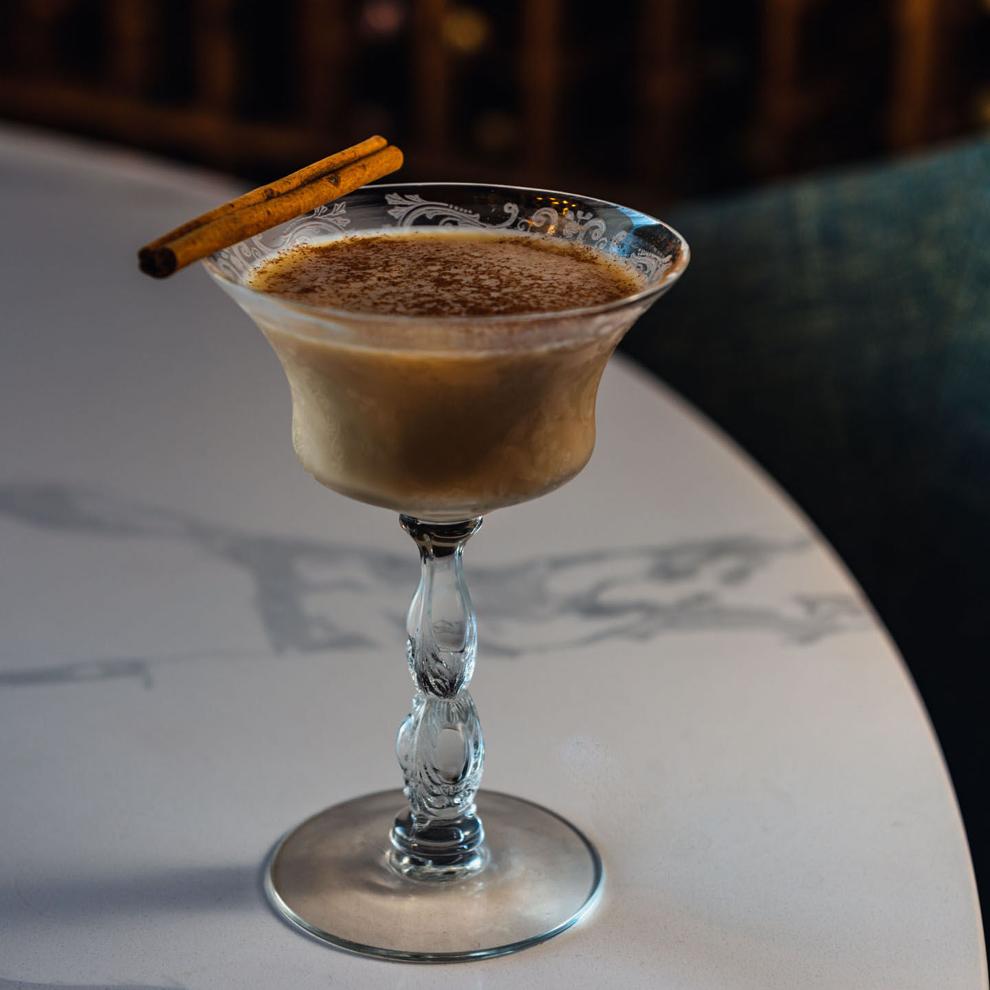 This spiced cocktail from Elise Loehr, beverage director of 360 Bistro, will keep you warm from the inside out. Cheers!
INGREDIENTS:
2 ounces Papa's Pilar aged rum
1 ounce horchata liqueur
1 ½ ounce milk (can substitute almond or oat milk)
1 ½ ounce liquid chai tea mix
Garnish: nutmeg or cinnamon
DIRECTIONS:
Combine all ingredients except garnish in a cocktail shaker with ice. Shake and strain into a chilled coupe. Garnish with a sprinkle of nutmeg or cinnamon.