Megan Murphy Chambers is a familiar face and voice to local theatergoers, having performed iconic roles in nearly 100 comedies, dramas, musicals and even operas. She captured hearts with her portrayals of beloved characters, like Glinda in The Wizard of Oz, Mother in A Christmas Story and Mary Poppins in Mary Poppins. Those, along with playing the title roles in Always…Patsy Cline and in Nashville Children's Theatre's world premiere of Auntie Claus, are only a few of her favorite roles. When not onstage, Megan works with the all-female cabaret group MAS Nashville, and as soon as life allows, she will stage the follow-up to Fun, her one-woman cabaret show, with the aptly titled Funner, which was postponed due to the pandemic. This summer, Megan shared her talent and charisma through a virtual format and delighted viewers as emcee for Nashville Rep's revamped virtual fundraiser, Broadway Brunch at Night. When live performances return, Megan says, "I will also be first in line to see all the shows. All of them." The actress opened up about the roles she remembers most, her hopes for the future and more.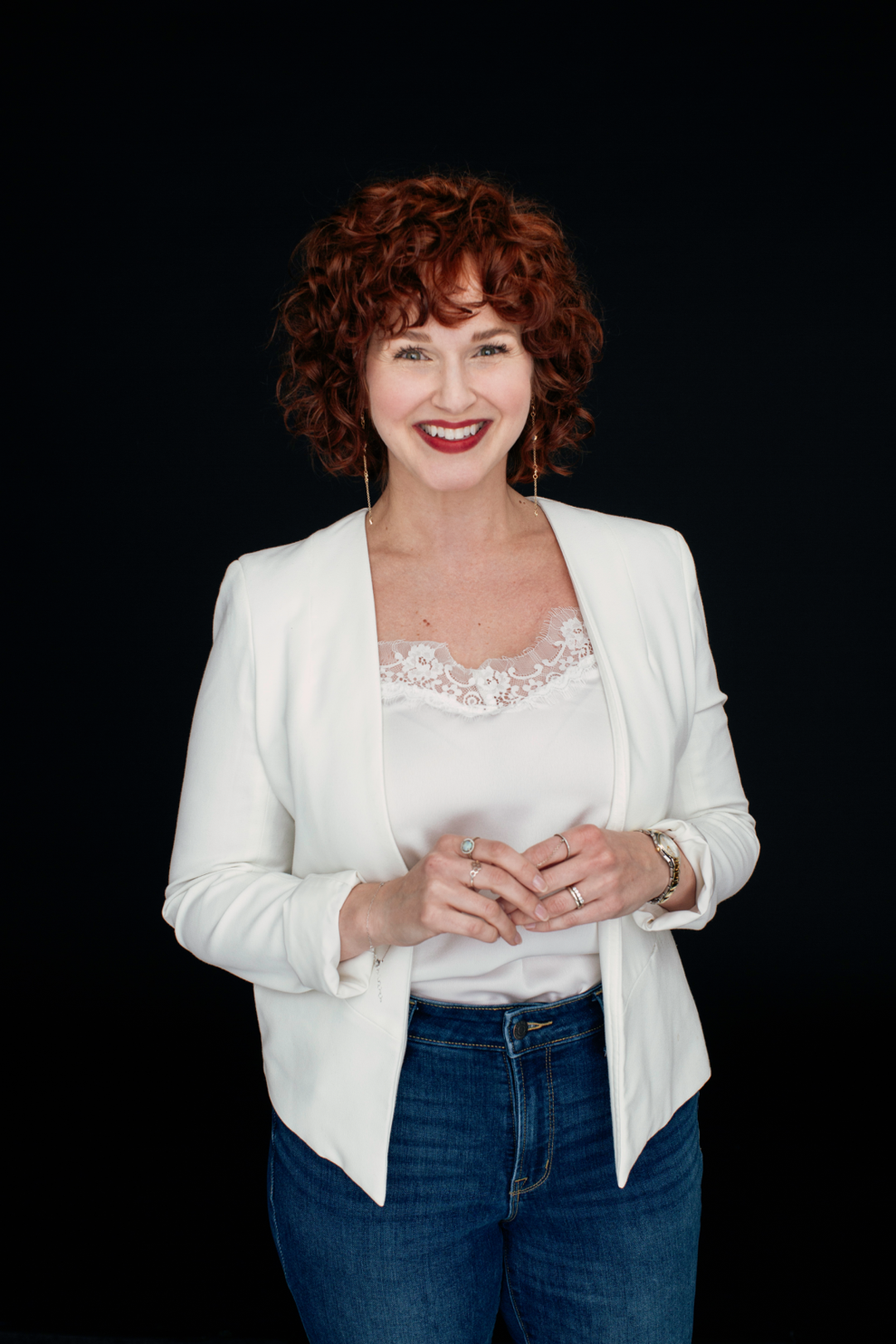 FIRST PERFORMANCE
My first show was the not-at-all-classic Ghost Towns Never Die, a play that my entire sixth-grade class was required to be in. I was cast as the saloon owner and decided that the best way to approach the role was to do my impersonation of Doralee Rhodes from 9 to 5, a movie my sister and I watched on repeat as kids. I had a solo that I was psyched about, but better yet, I got some genuine laughs and was hooked. Thirty years later, still hooked. Entirely.
FAVORITE PERFORMANCE
This question is brutal. Narrowing down is tough, because there are performances that will always feel incredibly special to me because of how challenging they were or how perfectly in sync the team felt or how hard I fought for the role. But my true favorites are probably the more iconic roles I've gotten to play. It's real magic. I can't begin to tell you how privileged I feel every time I get to remind someone of something they love or make someone fall in love with live theater for the first time.
DREAM PERFORMANCE
Now that I'm in my 40s, I feel like I'm finally aging toward the roles I've always wanted to do most: brassy, hilarious, unconventional broads like Mame, Dolly Levi and Mama Rose. And I truly hope to do Who's Afraid of Virginia Woolf? opposite my husband, Jack E. Chambers, one day. It would be so fun to rip each other to shreds every night and then go home and laugh and drink together.
JOB PERKS
I met my husband because of Nashville theater, so I don't know that I'll ever do better than that. My career has let me travel and meet people that matter to me beyond words, but a memory I'll carry with me forever is receiving an incredible compliment from the extraordinary playwright Christopher Durang. Swoon.
JOB CHALLENGES
I experienced a bad onstage injury six years ago that took a long time to get to the other side of. It was awful, but it did force me to tap into some skill sets I'd never relied on before, and I felt super-lifted up by the Nashville theater community the whole time. On a more day-to-day level, the primary obstacle I run into is plain old fatigue. It's not hard for your body and voice to get worn out, and in a live show, there's nowhere to hide if you're not feeling 100 percent. Let me be clear: I would kill to feel that kind of tired again.
BIGGEST INFLUENCE
I grew up obsessively listening to my mom's Liza Minnelli and Barbra Streisand albums. Huge voices like theirs made me feel alive, and they were funny and unique. They're gold standard, and I still want to be exactly like them. There are also about 50 Nashville performers that I want to be exactly like, and I try my hardest to be a sponge any time I'm in the room with them.
BEST ADVICE
I tell every young performer I know to trust their instincts (both onstage and off), take as many ensemble roles as they can (they're always the most fun) and remember that the theater community is a small one — their behavior and habits at any gig will follow them in a more far-and-wide way than they might know.
PREPARATION
Nothing too exciting, although I love watching other people's [rituals]. No matter the show or company, though, I'm an old-school prop and costume checker. I trust the folks who manage those processes entirely, but I came up in companies where the actor was responsible for all of that preparation, and old habits die hard. I also like to give all of my colleagues a "good show!" hug or wave or something before curtain. It's a nice energy bump.
ON NASHVILLE REPERTORY THEATRE
I love the Rep for a thousand reasons, not least because I've both seen and been part of some of my all-time favorite shows there. I feel welcome and valued at the Rep and love that they prioritize producing new and unusual and challenging shows in balance with more traditional pieces. For theater to survive and thrive, we have to let new work shine, and the Rep has produced some truly incredible homegrown plays. I've also had more fun and laughed harder in their rehearsal hall than anywhere else and will always associate their spaces and people with real joy.