A true multihyphenate, Matt Logan's astounding career has included turns as an actor, director, designer, costumer and illustrator. A Nashville native, it's only fitting that his professional directorial debut was made on the TPAC stage when he was just 19 years old. His career eventually led him to New York, where he worked on Broadway in costuming and casting for shows ranging from The Lion King to Jersey Boys. During that time, he also gained national recognition as an illustrator and caricature artist, working with clients that included Hugh Jackman, Dolly Parton and Bernadette Peters.
Upon returning to the Nashville area, Matt served as the founding artistic director of Franklin's Studio Tenn in 2009. For eight seasons, he designed, directed, produced and performed in critically acclaimed shows for the theater troupe, including Cinderella with the Nashville Symphony and Evita with TPAC. He left the company in 2018 to pursue his own artistic endeavors and made national headlines in 2019 for designing costumes for Reba McEntire.
Matt is currently partnering with TPAC once again to produce their 40th Anniversary Celebration, a virtual event that will take place on Saturday, Feb. 20 at 7 p.m. The program will include performances by TPAC's three professional residence companies — Nashville Ballet, Nashville Opera and Nashville Repertory Theatre — and will include special appearances by Tony Award-nominated actress Susan Egan and recording artist and actress Diana DeGarmo, among others. Matt shined the spotlight on the highlights of his career, what he loves about TPAC and what's in the pipeline for him.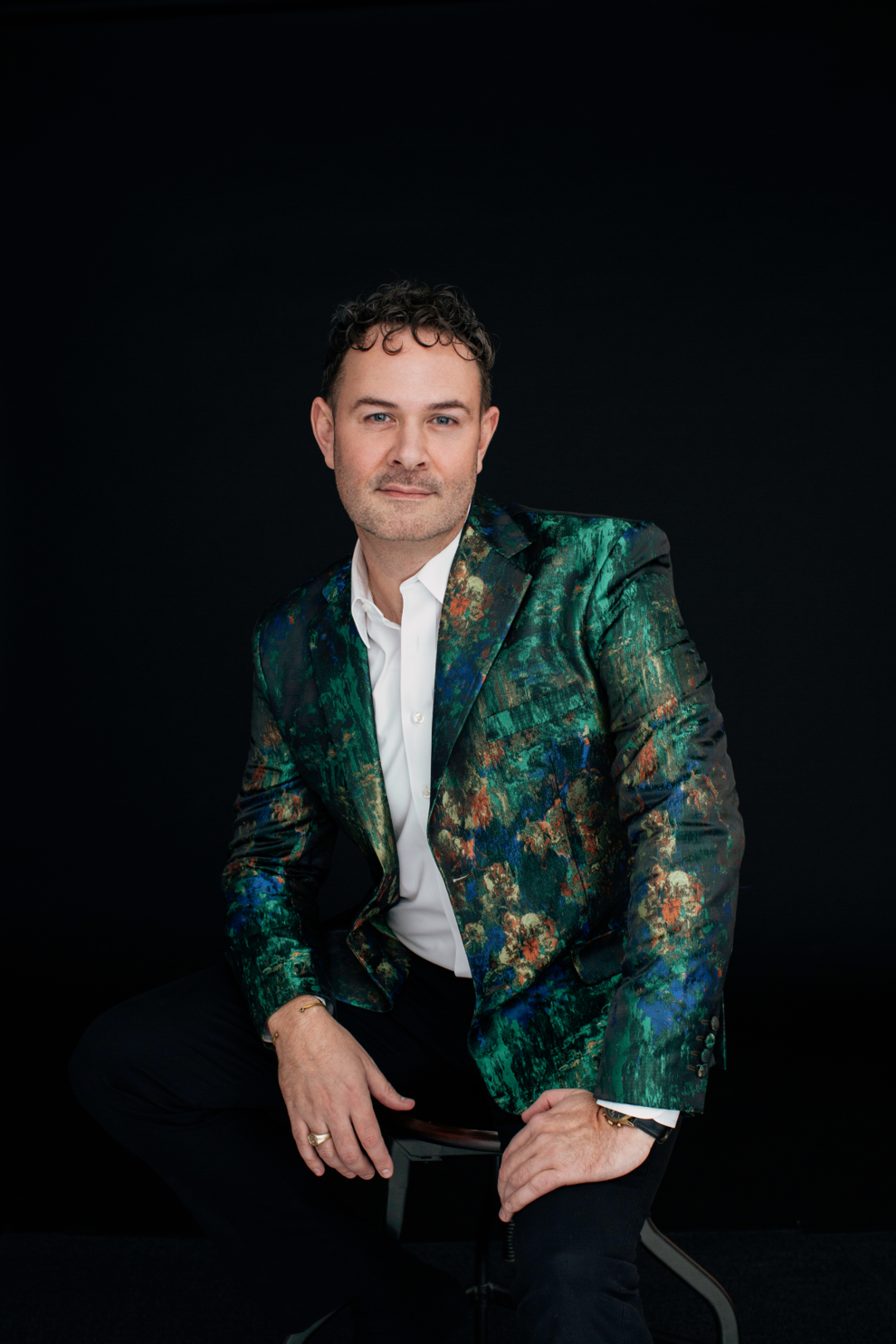 FIRST PERFORMANCE
To be honest, my first performance was at the age of 5 with a top hat and cane. I was the ringmaster! But my first public performance was at age 16 in a music recital. I sang a duet from Les Misérables. I was terrified, and yet, I think it all clicked for me.
FAVORITE PERFORMANCE
At Pepperdine [University], I was gifted the role of Algernon in The Importance of Being Earnest. I adored that role and understood it in my gut. It felt like Oscar Wilde wrote it for me, and I love doing a comedy. I think it was also the first time I realized I could really bring myself to a role, instead of just pretending to be someone else.
DREAM PERFORMANCE
Ooooh ... that's tough. I think I'd love to play Cervantes in Man of La Mancha. It's a complex show, but the song "The Impossible Dream" has always meant so much to me since I heard my mentor, John Raitt, sing it. Also, the role is a bit actor/director at the same time, so it fits perfectly. It's a ringmaster one again.
JOB PERKS
My job as performer and creator has allowed me to be on some of the nation's most amazing stages, including the New Amsterdam stage on Broadway, The Ryman and the San Francisco Opera. But my most special moment was when I got to costume Reba for the CMA Awards, and I stood backstage getting her all set. As I stepped back to watch the number from the wings, Dolly Parton came and stood a few feet away to watch. I was in awe of the majesty of that moment.
JOB CHALLENGES
Faith in my vision is the hardest struggle. I'm a creator, a visionary. This means I take pieces and parts and pull them into something that did not exist before. It's my passion and my purpose, but having faith can be exhausting. I always say replication is easy; it's creation that is hard. It's a risk, and I have to surround myself with people who build me up and keep me going when my own faith feels thin.
BIGGEST INFLUENCE
Sam Mendes' work in the theater completely changed the way I thought about storytelling. In college, I got to see his production of Cabaret, and it rocked me. I was intrigued [by] how he could approach a classic, older piece with such revolutionary freshness. His influence set me on a course to pursue my own interpretation of older material. When I got to work on his production of Gypsy, I finally got to thank him. Now, his work in film is inspiring me to new heights.
BEST ADVICE
Just do it! Do not wait for the perfect opportunity to fall in your lap. Get out there and build your future. If you have vision and ability, you must put it to use. The years I created and worked for my high school taught me so much and laid the foundation of my future. I had no idea what was happening except pursuing my vision. A path emerged, and those relationships and work became my foundation. Just do it!
PREPARATION
In every project, I prepare like crazy and then just go with my gut. Each time I perform or produce, it feels like a different animal, but relationship is always at the core of my work. Sometimes, casts develop practices. In Spamalot, the cast would collect and do pushups in a circle.
WHAT'S NEXT
I have several in the works right now. Many are in limbo, as we have no definitive time when theaters can open again, but I am honored to produce the Tennessee Performing Arts Center's 40th Anniversary Celebration online on Feb. 20.
ON TPAC
I feel like a poster child for TPAC. I was 4 years old when it began to elevate the arts in Middle Tennessee. I saw many Humanities Outreach performances as a student. I enjoyed years of the Broadway Series. I performed in several shows there, and I'm the only director to direct/design on all three TPAC stages in the last 25 years. TPAC feels like home. It's where I first learned to dream of a career in the arts, and then, to top it all off, I get to produce the 40th Anniversary Celebration. This institution is the height of the performing arts for us and gives those who hold the arts in high regard a magical house of dreams.