When Jamie Kopit first stepped onstage for a dance recital at age 3, it began a passion for ballet and launched a professional career that has taken her around the world before bringing her to Nashville. The California native began training at Southland Ballet Academy. At 15, Jamie was awarded Grand Prix at the Youth America Grand Prix Los Angeles regional competition and went on to be a senior division finalist in the organization's finals in New York City. From that, she received a scholarship to the esteemed Royal Ballet School, where she trained for two years. At 17, she joined the prestigious American Ballet Theatre as a corps de ballet dancer and spent six years touring throughout Asia, Europe and the Middle East.
Jamie has become a familiar face since joining the company at Nashville Ballet in 2018. In addition to bringing her grace and prowess to the stage, she shares her passion for the Gyrotonic Method. She has benefited from the holistic approach to movement and teaches others how the practice can strengthen and awaken both the body and mind. The professional ballerina chatted with us to reflect back on her impressive career and look forward to the future.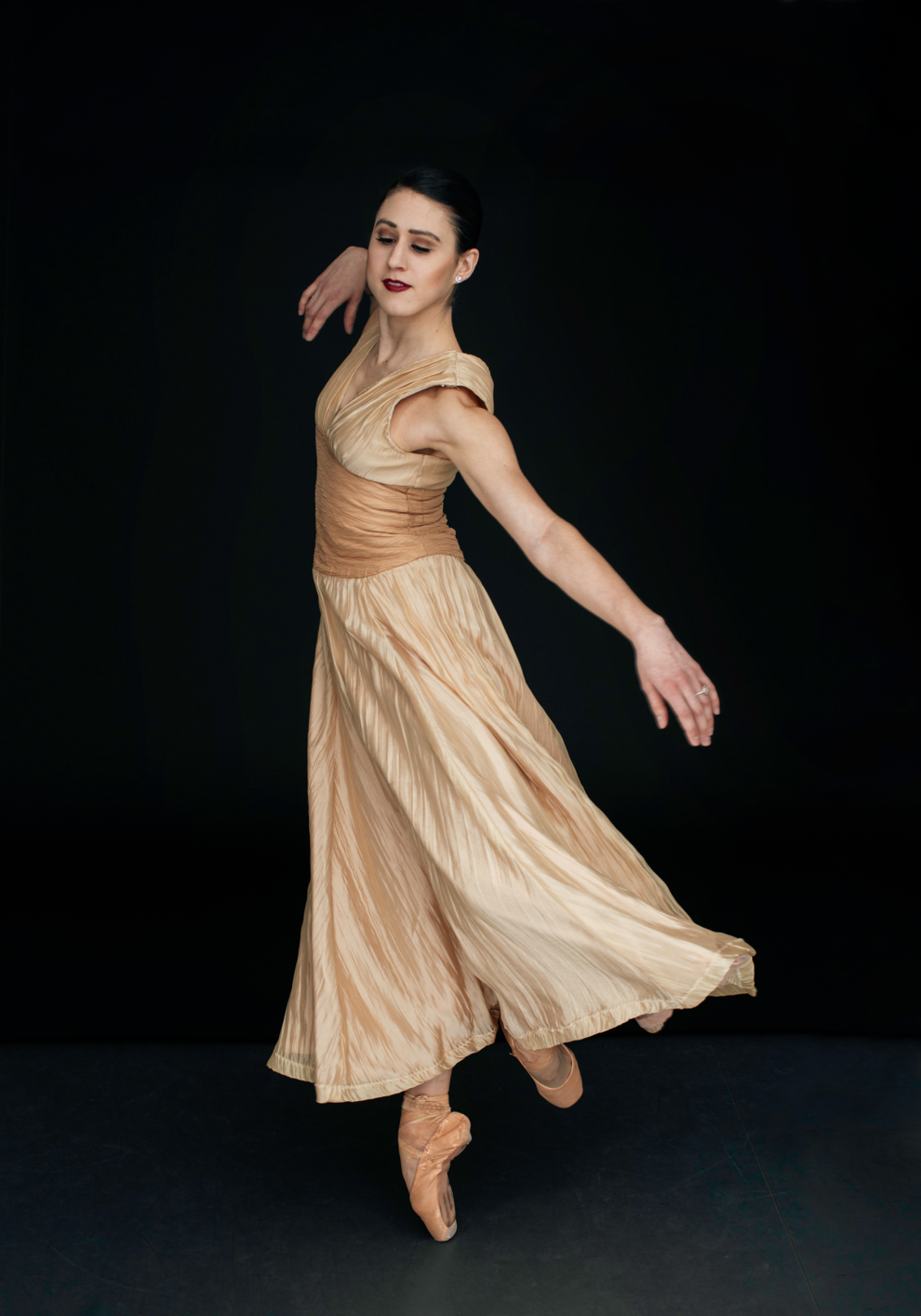 FIRST PERFORMANCE
My first performance was a summer recital at my local dance studio at age 3. My first role was an angel in the annual Nutcracker performance at the age of 5. It's hard to remember exactly how I felt at the time, but I must have liked it, because I haven't stopped performing since.
FAVORITE PERFORMANCE
It is hard to pick a single favorite performance. At Nashville Ballet, I had the honor of performing Balanchine's Duo Concertant. It is very technically and musically challenging, but it allows you to make it your own and dance your heart out. I also danced as Stella in Annabelle Lopez Ochoa's A Streetcar Named Desire, which pushed me both as a dancer and as an actress and has helped me grow holistically as an artist.
DREAM PERFORMANCE
I have always loved the dramatic roles that utilize classical technique, such as Giselle and Juliet. I also would love to explore more Balanchine ballets. I am lucky that, at Nashville Ballet, we are always performing new works by extraordinary choreographers, so there are so many dream roles that we have yet to create!
JOB PERKS
When I was a dancer at American Ballet Theatre, I [was] fortunate enough to tour many different cities around the world, including Paris, Barcelona, Brisbane, Seoul, Taipei, Tokyo, Hong Kong, Beijing, Muscat and Abu Dhabi. I think I am most lucky in that I continue to be surrounded by people who love ballet and the arts as much as me, especially here in Nashville.
JOB CHALLENGES
Injury is definitely one of the hardest obstacles a dancer can face, and dancing through pain is not uncommon. What is worse is the emotional pain of having to watch your colleagues from the sidelines, since a dancer's career is incredibly short-lived. As a dancer with scoliosis, I have had to deal with various herniated discs and stress reactions. Luckily, I have learned how to properly align myself and cross-train appropriately from these injuries and, hopefully, will be able to dance longer because of them.
BIGGEST INFLUENCE
The incredible coaches and teachers I've had the honor of learning from at my hometown studio, Southland Ballet Academy, and The Royal Ballet Upper School of London and ballet masters at both American Ballet Theatre and Nashville Ballet. Most importantly, I continue to learn and be inspired by the extremely talented dancers I dance beside and watch in the studio every day.
BEST ADVICE
I think it is important that aspiring dancers do not let setbacks discourage them and that they stay confident in their talents. Ballet is an extremely biased art form, and just because you don't get the job or the role doesn't make you a lesser dancer. It is important to stay focused on the work and enjoy the journey. In addition, it is important to take care of your body, because it is what allows you to do this art form! I wish I put more emphasis on proper alignment in my earlier training. Not only does it make you less prone to injury, but it also makes you a stronger and more reliable dancer.
PREPARATION
I don't typically have rituals. I just make sure I am rested and properly warmed up so I can give my best to each performance.
WHAT'S NEXT
I am looking forward to anything that is in front of a live audience!
ON NASHVILLE BALLET
Nashville Ballet's main goal is to create performances that translate, educate and inspire all members of the community. This makes for a creatively challenging and inspiring atmosphere to grow as an artist, as well as creating a loyal and engaged audience that supports us.