Multi-talented composer, vocalist, pianist and conductor Dave Ragland has a wildly impressive list of accomplishments. Among them, he garnered his first of two Emmy nominations for composition and music direction for Frist Art Museum's Nick Cave Feat. Nashville. He is artistic director of Inversion Vocal Ensemble, a regionally touring vocal collective that has performed with Brandi Carlile and Ruby Amanfu, to name a few, and for the past two seasons, he served as chorus master for Nashville Symphony's Let Freedom Sing concerts. Additionally, he is a composer mentor for 91Classical's inaugural Student Composer Fellowship, an instructor at Creative Soul Music Academy, the 2020 GRADY-RAYAM "Negro Spiritual" Scholarship Foundation composer-in-residence and OZ Arts Nashville's artist-in-residence.
Last year, the Nashville Opera enlisted Dave to compose its first commissioned work, One Vote Won, which highlighted the stories of suffragist Frankie Pierce and Civil Rights activist Diane Nash through the lens of the ongoing struggle for equal rights in voting. The 30-minute work had its digital world premiere in September 2020. Up next for Dave is the debut of his opera Steal Away, presented with Inversion and Shackled Feet Dance, in OZ Arts' upcoming season. Dave chatted with us to reflect back on his astonishing career, best advice and more.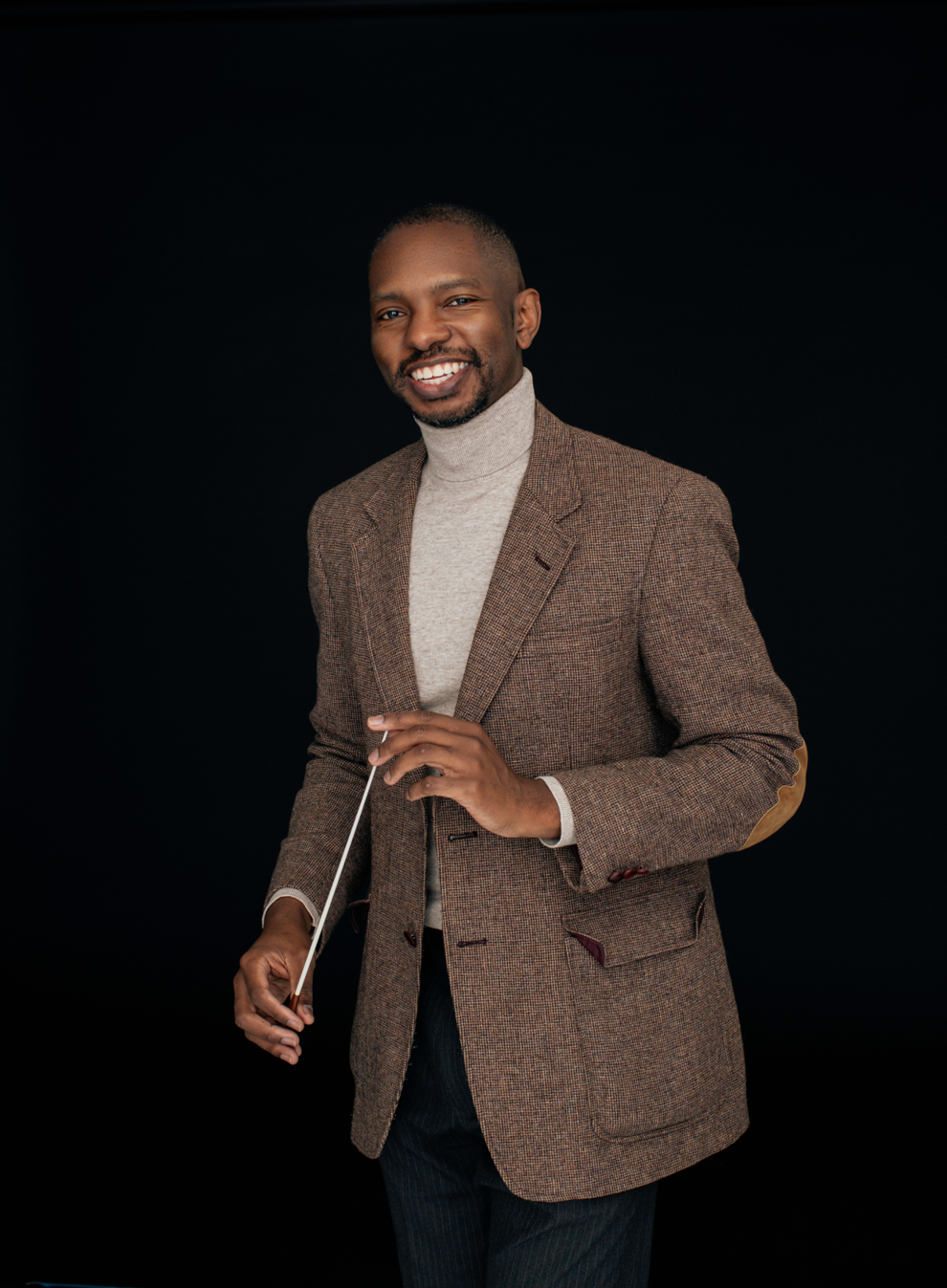 FIRST PERFORMANCE
I had performed in a few youth showcases in my hometown of Chattanooga as a teen. My first performance in an opera was with Chattanooga Symphony & Opera. I was in the chorus of Puccini's La bohème. They updated the production to World War II, so I was a soldier (in uniform). The irony is that La bohème was also the first opera that I attended. I was about 11, and back then, I did not like the idea of opera. It's interesting to see how my perspective has changed.
FAVORITE PERFORMANCE
My favorite performance in recent memory is Nick Cave Feat. Nashville for Frist Art Museum at the Schermerhorn Symphony Center. I was the music director and composer, [and] I was onstage for most of the time. That was my first time receiving essentially a "blank canvas" to compose with on such a large scale. Nick Cave's artistry really made me step up my game. And I ended up receiving my first Emmy nomination for the project. It was very inspiring to see Nick's visual art unfold in a manner that involved so much of the Nashville community.
DREAM PERFORMANCE
Honestly, I've always had a dream of singing a role in an Italian opera in an opera house in Italy, like La Scala or La Fenice. I must say that my upcoming engagement with OZ Arts, Steal Away, is, indeed, a dream project on its own. It's not often that the composer is also a key performer onstage in a dramatic work.
JOB PERKS
I, with Inversion Vocal Ensemble, was invited to take part in Love On Fire, a benefit concert for Thistle Farms held at The Ryman Auditorium. Thistle Farms is an amazing organization devoted to helping women. Founder Becca Stevens and Marcus Hummon are like godparents to me. How could I not say yes to helping such an important cause? We had the opportunity to sing a Brandi Carlile song with Brandi Carlile, and I'll never forget embracing and thanking the great John Prine at the end of the concert.
JOB CHALLENGES
Right now, the hardest part of my job is being balanced: balancing compositions, teaching, family and friends and rest. However, throughout this pandemic, the biggest challenge has been maintaining connectivity. So many interactions are now limited to virtual meetings or very brief (and distanced) in-person encounters.
BIGGEST INFLUENCE
My biggest influences [are] definitely my parents and grandparents. Each of them [are] strong-willed, compassionate and community-minded. My high school band director, Jim Ransom, was a major musical influence as a teen. My musical mother, Diana Poe, opened my musical mind and helped to mold me into who I am. Our relationship goes back to my time as an undergraduate at Tennessee State University.
BEST ADVICE
I'm currently serving my second term as composer mentor for 91Classical. I tell my composer mentees to let composition be a medium for your artistic voice and not to try to find your voice in composition. I met the late, great William Warfield when I was a freshman at TSU. He told me to not just be a student of music but to be a student of art. The plays of August Wilson and the art of Aaron Douglas and Monet have been just as important to my development. I think that's why I was able to interpret and compose for Nick Cave's art so readily.
PREPARATION
Words of encouragement and prayer — always.
WHAT'S NEXT
I am definitely looking forward to seeing staged productions of One Vote Won, my commission with Nashville Opera. The librettist Mary McCallum and I intentionally wrote it so that it could be adapted to stage and screen. I'm curious to see it thrive in a "second life" onstage. I am also looking forward to collaborating with Mary McCallum more in the future.
ON NASHVILLE OPERA
One of the brand slogans is "Opera is for everyone!" I believe that they take that to heart. From the children's opera and school tours to mounting productions in Spanish to their first commission — which featured an all-Black cast and music ensemble — Nashville Opera is making an impact and forging its own path in community mindfulness.