Retail brought Bentley Caldwell to Nashville, and since that time, he's been a singer-songwriter and model traveling the world before combining all he learned to found Bentley Caldwell Styling. When a friend asked for advice on how to dress for a photo shoot, the bells went off. Now, he works exclusively with men and helps them uncover their personal style, take the guesswork out of shopping and access the confidence to elevate their lives and businesses to the next level. "This is not a makeover; it's a lifestyle enhancement," explains Bentley, whose clients range from everyday guys to Vanderbilt professors to New York Times bestselling authors.
Bentley is excited that men are starting to care more about their appearance. "I love that the narrative is changing and men are asking questions of themselves in the realm of fashion and physical appearance," he says. "True masculinity is about being confident in your body and in the clothes you're wearing. If a man feels confident in those two areas, that confidence spills over into every aspect of his life." To help a client do just that, Bentley's customized services range from closet assessments to on-call styling and seasonal upgrades.
Whether shopping for a client or for himself, Bentley, a strong proponent of shopping locally, makes Franklin Road Apparel a first stop and looks to Hunker Goods for handmade leather products. Eric Bornhop of Eric Adler Clothing is his favorite local designer for his imaginative use of colors, patterns and fabrics that result in beautiful, classic suits. He also considers Eric a Nashvillian with great personal style, along with Manny LeGrair and Stryker Warren, to name a few. When we caught up with Bentley, he shared the five items every man should have in his closet, his best fashion advice and his most memorable purchase.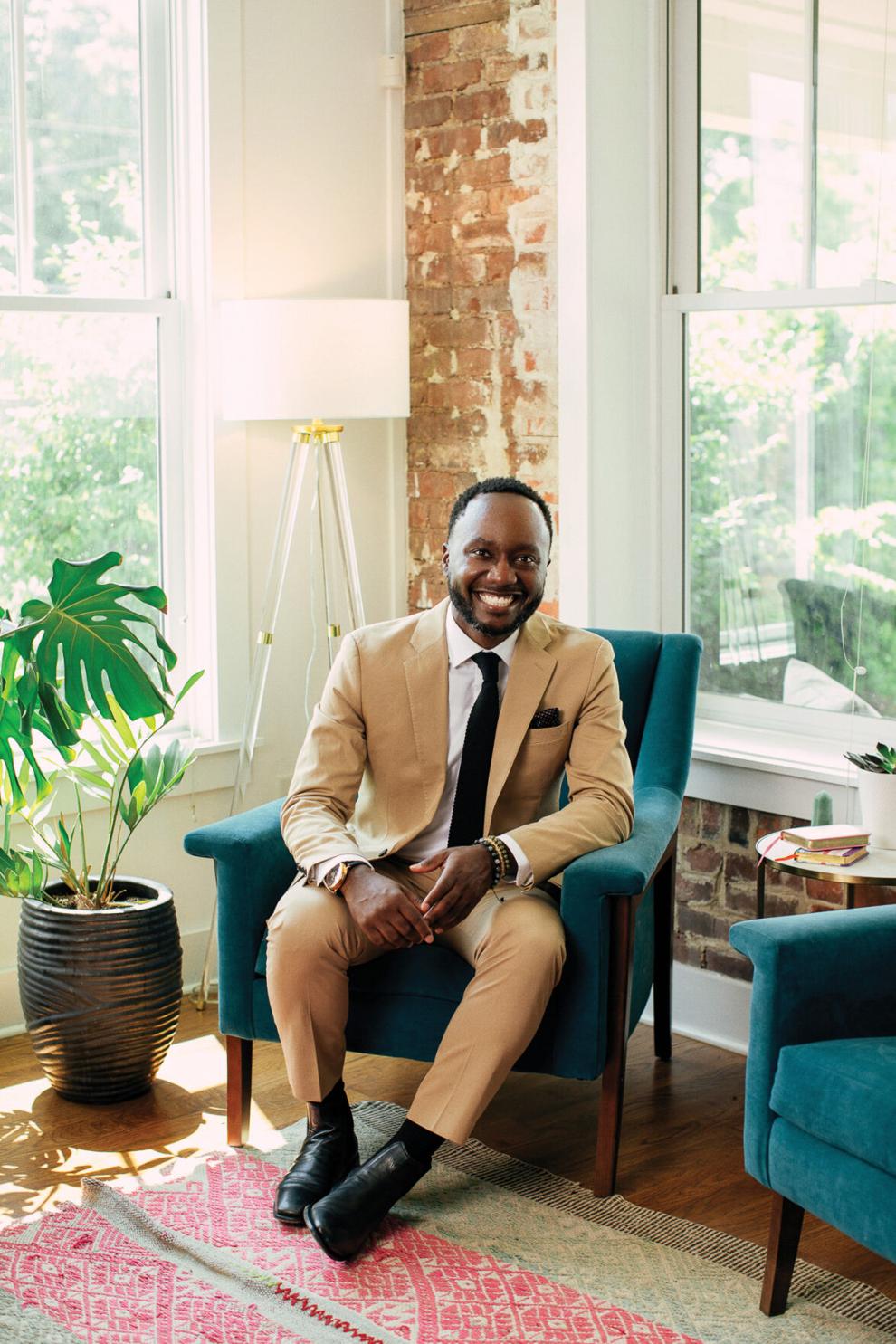 What five staples should every man have in his closet? A crisp, white button-down, a fitted navy blazer, dark blue selvedge denim with a cuff, brown leather dress shoes and a beautiful timepiece. You put these five things together, and you're already more stylish than 95 percent of the men in the room.
What fashion trend do you wish would go away? Fast fashion. Brands like Zara, H&M, Forever 21, etc., are environmentally destructive, in terms of production and disposal. Fast fashion releases chemicals and toxins into the soil and water supply. It also takes money out of the pockets of local clothing and accessory designers. My advice: Shop and buy local! You buy local with your food, why not do the same with your clothes? Everyone wins!
What's your most memorable purchase? My most memorable purchase was a pair of red John Varvatos Chuck Taylors. I bought them when I was teaching English in Korea [and] fresh out of college. I remember them costing $125 and thinking I wasn't cool enough to wear them. I changed the laces to black and went for it. That was 12 or 13 years ago. I still own those shoes to this day.
What's the best fashion advice you would give to someone? Keep it simple, keep it classic and, for the love of God, make sure it fits! The first two don't matter if the third is lacking. The most important fashion advice is to own it. I believe that bodes well in other aspects of life, too.
What's the best place for cocktails? My house! I was a bartender in my former life. I can still whip up a good concoction every now and then. I love a good French 75. Pinky finger out, of course!
What is one luxury you can't live without? Good conversation. In this day and age, it is the highest of luxuries.
What's one thing you want to cross off your bucket list? In the end, I want to say that I made this world a better place than before I arrived. I heard a quote once that really stuck with me: "Our ultimate duty as humans is to lighten one another's burdens." That's been my life mission statement ever since.
What's the one thing you hope never changes in Nashville? The spirit of the city. I've been here through floods, tornadoes, a bombing and a pandemic. The one thing that is absolutely unbreakable is the spirit of Nashville. It rallies! I think that's why so many people come here and never leave. It changes you.