Sometimes, the best ideas happen organically, as in the case of Suzanne Crook and Carolyn Greenfield, the founders of Carden Avenue jewelry. About eight years ago, while taking their children to Elmington Park, the women were flipping through a Sundance catalog, when Carolyn said, "Oh my gosh, I could make that." Both artistic but with no formal training, they were soon creating pieces for their friends, which were such a hit that before they knew it, they had a jewelry business.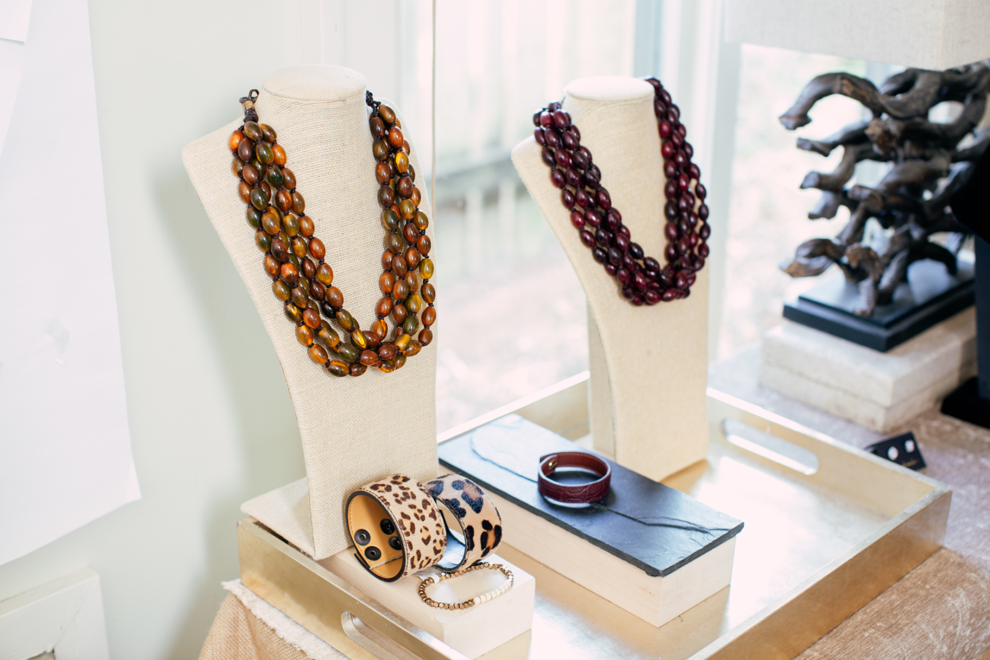 Now, Carden Avenue is carried in boutiques throughout the South, with plans to expand nationwide. The collection features delicate pieces that are perfect for layering and include mixed metals, pearls and diamonds. They call their aesthetic "classic with an edge."
"We hope people find that what we do is on trend," says Suzanne, "but not too trendy, so you can continue to wear the pieces that we design for many years to come but, at the same time, stay current with what is going on."
While they say their target demographic would probably be women in their 30s, 40s and 50s, what they have found is that they have a younger following, as well. A mom might be shopping for herself and also buy a gift for her daughter. Because the designers are so prolific, resulting in an expansive collection crafted in a home studio, clients can mix and match and layer pieces, making the look all their own. "So, we could be in a room, and the most gratifying thing — well, pre-COVID — was to be at a party or in a room with all these fabulous women who are wearing our jewelry, and we're the only ones who know that it's all ours, because everybody's looks so different," says Carolyn.
Carden Avenue jewelry can be found locally at shops, including Emerson Grace in 12South, Rachel's Boutique in The Hermitage Hotel downtown, and Oak Hall and Gus Mayer, both in Green Hills. To browse their collection online, visit cardenavenue.com.
Name: Suzanne Crook and Carolyn Greenfield, Carden Avenue
Medium: Jewelry
What is one project that you loved working on? "We always do the Artclectic show (University School of Nashville's annual art show) and the Harding Art Show. This year, we did [MBA's] online show, as well," says Suzanne. "It just feels so good to feel like we're doing something that's really a part of the community and also has an educational component to it."