Fashion designer Savannah Yarborough says there is something about a leather jacket that sets it apart from other garments. "There's a power," says Savannah. "I always say that leather jackets bring out our internal power. That's what I want to achieve with each person that we work with. I'm not giving you the power. The jacket's not giving you the power. You already have it, but it just brings it out of you when you put it on."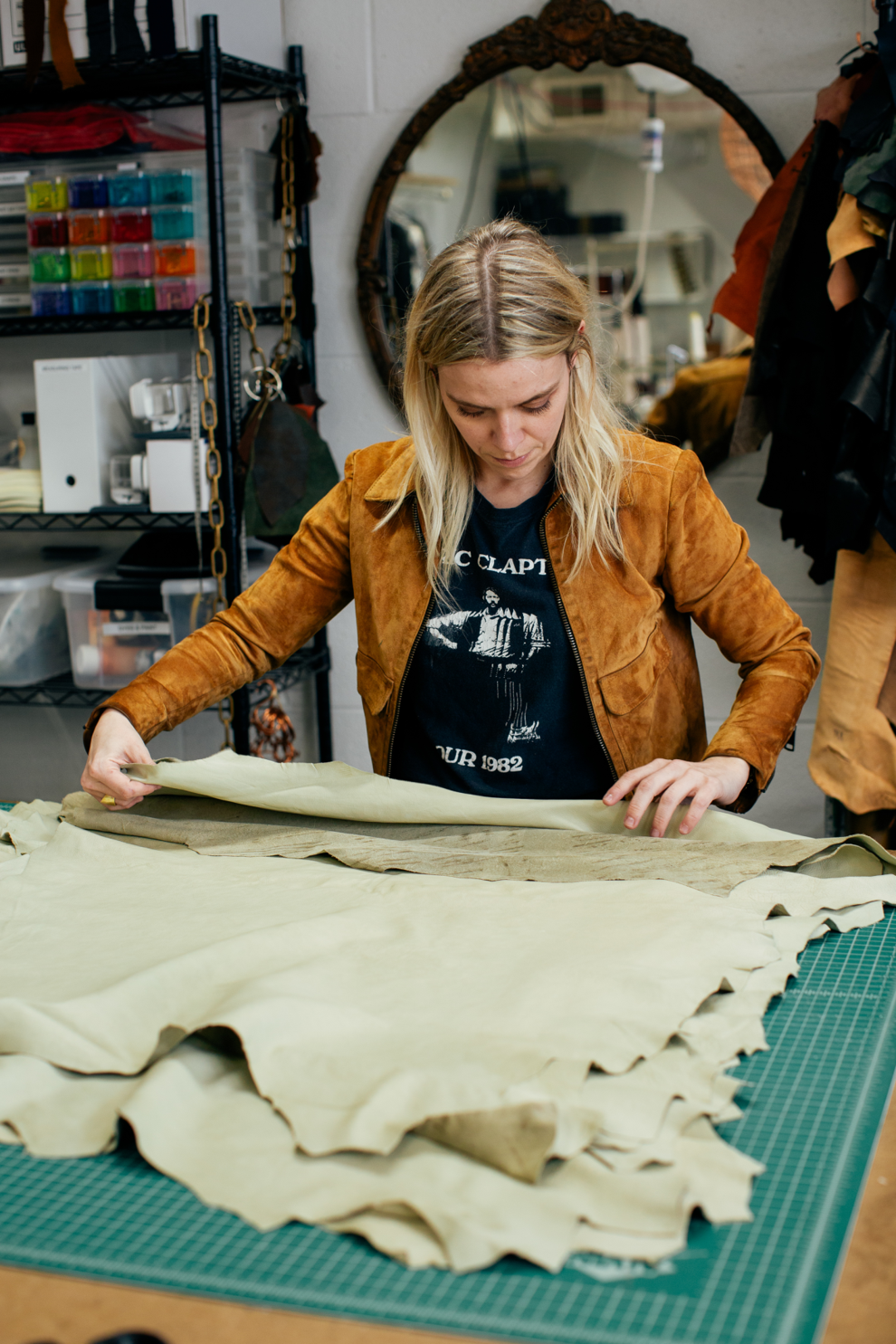 The Birmingham, Alabama, native, who specializes in bespoke leather and suede pieces and recently launched a ready-to-wear line, studied menswear design at the renowned Central Saint Martins arts and design college in London before going to work for Billy Reid in 2010 and founding SAVAS in 2015. Her work has gained a celebrity following. Clients have included Reba McEntire, Jack White, Miranda Lambert, Jason Isbell and John Prine. She says 75 percent of her business is menswear, and many of her customers aren't rock stars but "dads who go play golf on the weekends." A bespoke leather jacket starts at $5,000, whereas a leather jacket from the ready-to-wear line can be half that. There is also an in-between, made-to-measure program, where the pieces are based off an existing design and clients can choose a different material than what's shown, as well as choose embroidery to personalize the lining.
In August, SAVAS expanded into footwear, offering the Legend boot in colors such as black, tobacco, gasoline and whisky suede, with more options coming this month. The boots are priced at $825. SAVAS just moved to a new home at 525 Merritt Ave. in the Wedgewood-Houston neighborhood. Right now, Savannah and her staff of five are following COVID-19 protocols and seeing clients by appointment and virtually. To see more of her work, check out the SAVAS website at ateliersavas.com.
Name: Savannah Yarborough, SAVAS
Medium: Leather and suede clothing and footwear
What is one project that you loved working on? John Prine's jacket for the Grammys for 2020 (where he was given a Lifetime Achievement Award). We made a sport coat like his favorite old Western sport coat. It had suede yolks on the front and a suede lapel. It was a really classic black calfskin. And the day I delivered it to him, he said, "I've been looking for a fit this good for 20 years."