In 2021, the Symphony Fashion Show was one of the few events in town that was held in person, albeit with an abbreviated program, strict mask mandates and no post-show party. This year, the beloved spring fundraiser returns in all its fashionable glory to the Schermerhorn Symphony Center for a fabulous night of fashion, music, cocktails and dining. Mary Huddleston and Andrea Powell, guided by the flawless Sandra Lipman, will be co-chairing the event where the designs of Lela Rose will hit the runway. The ladies are partnering with event planner extraordinaire Amos Gott to bring the colorful spring party to life, drawing inspiration from the fun and feminine hues and textures of Lela's Spring 2022 collection. The Schermerhorn courtyard, off the West Lobby, will be tented for the pre- and post-show cocktail party, and patrons will enjoy a cocktail supper from Flavor Catering. Mary and Andrea shared, in their own words, what guests can expect from the party, the changes they have in store for the event and why this cause is so important now more than ever.
FUN, FUN, FUN
Guests can expect to have a lot of fun. Coming out of the past couple of years, people are really excited to be together and in person. We really want to create a fun experience. Bright colors, happy colors and fun music for a good cause.
ALL-STAR LINEUP
Lela Rose was one of the main reasons we agreed to even do this. She's a Southern girl but a major New York designer, so we're very, very lucky to get her. Jason Aldean — pretty big name, maybe everyone's heard of him. He's our performer. Mallory Ervin, who just wrote a bestselling book, was Miss Kentucky and on The Amazing Race — she, in and of herself, is a superstar. That's our emcee. So, it's a pretty strong lineup.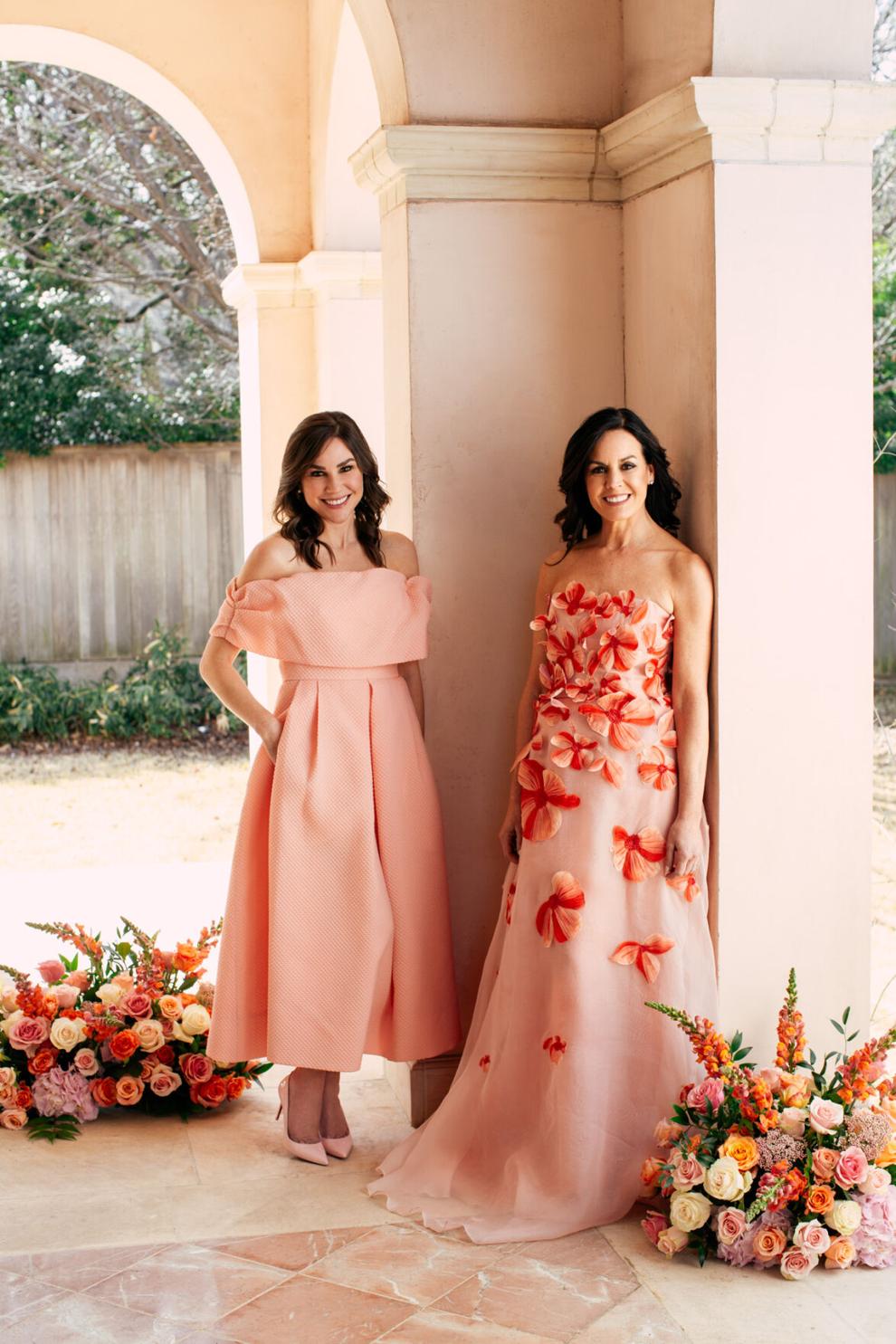 BIGGER IS BETTER
We've gotten rid of the Young and Fashionable event so that everyone can come together in the end. There will only be two separate parties after the show: the general admission tickets and the patrons tickets. We really wanted everyone to come together. We have a tent this year, which is very exciting, at the Schermerhorn. We're thinking bigger is better for everyone, so we wanted to create an amazing space that everyone can enjoy.
FLOWER POWER
If you look at Lela's Spring collection that's out, we really leaned into that collection because it was so beautiful. And even though she's going to show [her] Fall collection, we really wanted to lean into spring — the bright colors, bringing in the interesting patterns and textures. She really has a built-in theme with her name: Lela Rose. We love flowers; Amos [Gott] obviously loves flowers. You're going to see a lot of flowers.
PAPER GOODS
We knew we wanted something really special and beautiful for our invitations and paper products. We love how Tenn Hens creates one-of-a-kind, original artwork for each individual client. They were the obvious partner to help us bring this vision to life.
SEASONS OF STYLE
The party's going through the seasons. We're going to have spring outside and the lobby is the transition to fall, and then, inside is going to have more [of a] fall vibe. [In] the concert hall, we are leaning into the Fall 2022 collection. We want the clothes to really speak for the décor, so we're not doing a lot in the symphony hall. We're going to lean into what Lela's already got going on. And then, the lobby is a palate cleanser, if you will, with neutrals and then you go back to your spring parties.
A WORTHY CAUSE
It's been two years of nothing. There have not been all of the arts. People haven't been able to perform [and] people haven't been able to attend events. So it's really important, now more than ever, to help everyone get back on their feet, to help all the programming at the Nashville Symphony. We want that to resume. So, it's really important this year that people show up, that they donate and that we can help these artists who haven't performed for two years.