What have you been working on during lockdown? Having had my wings clipped and unable to travel for months, I have been working on a number of portrait commissions that I began just before the lockdown. Of particular note, a new portrait of Congressman John Lewis. I finished the painting in May, shortly before the congressman's death, and [I am] grateful he got to see it finished. It is the newest portrait to be added to the permanent collection of the Smithsonian's National Portrait Gallery, in their new exhibition The Struggle for Justice, and will be on display at the reopening of the museum later this year. I also found some time to paint other subjects.
Where have you found inspiration? So many places! My books, friends and colleagues sharing videos and images on social media posts (although, I have tried to place limits on my screen time) and extended time with my two daughters. The lockdown at home gave us more time together, and I discovered something I should have already firmly knew: They are some of the most inspiring people I know — says a proud father.
What have you learned about yourself as an artist? What I confirmed about myself is that I have chosen the right subject matter for my work. I knew I loved people, but the restrictions and limitations of spending time with friends, family and the subjects of my pictures have shown me clearly how much I desire and crave time with others as inspiration for my work.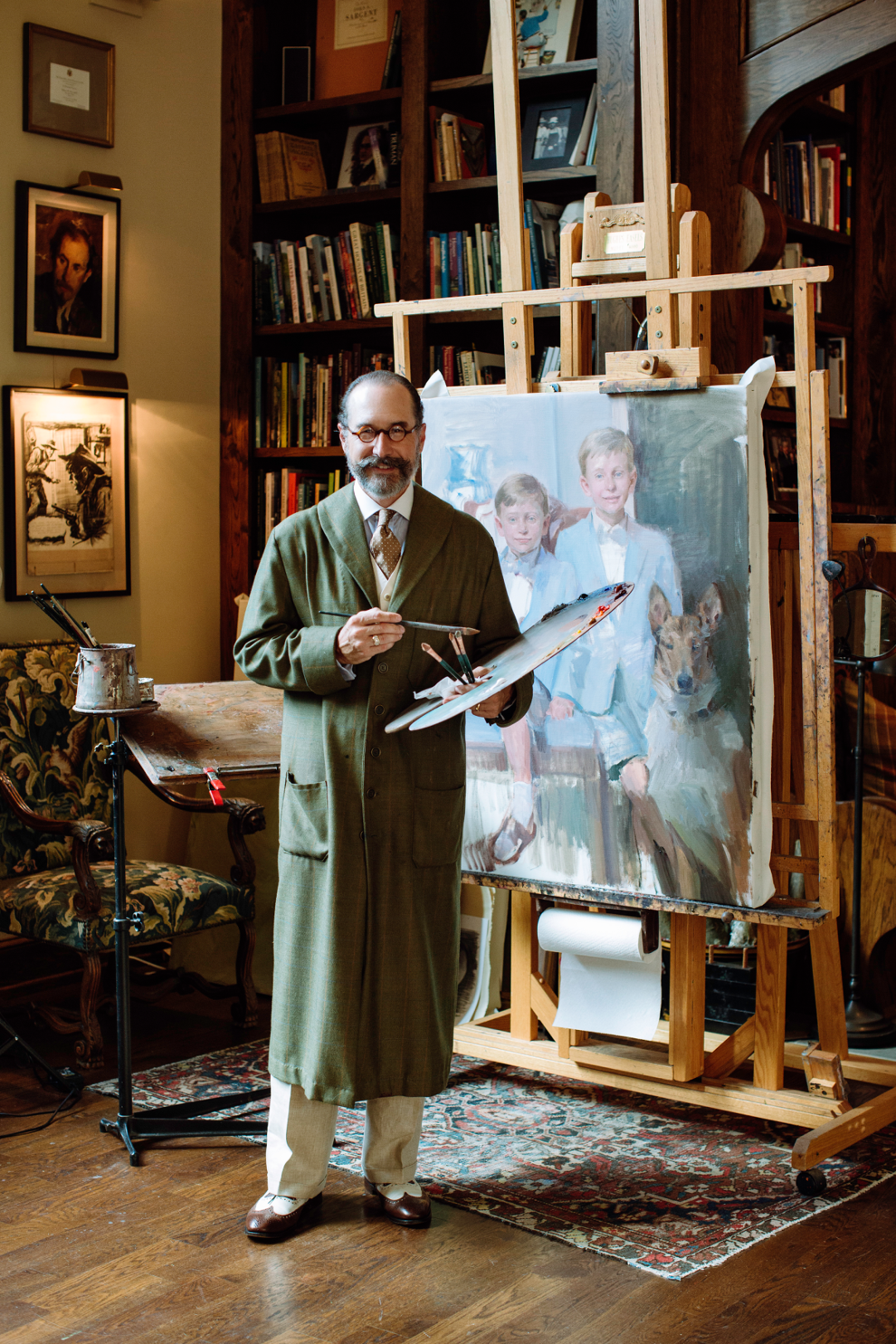 What have you missed the most during quarantine? Packing shoulder to shoulder, dressed in my tux, at some marvelous event in town in support of some wonderful cause.
What are you working on next? I have begun some work for the Ross Perot family and [am] excited that I am painting the late Ross Perot for his museum in Dallas. I am also painting two former American ambassadors to France. I hope the new year allows us to finish up these projects and others and travel freely once again anywhere in the world.