Since her youth, native Nashvillian Mclaine Richardson has loved to wear, gift and display the beauty she creates. Driven by artistic desire and a thirst for knowledge, Mclaine pursued a customized degree — in both business and design — at Furman University and studied abroad at Lorenzo de'Medici in Florence, Italy. 
Creativity flows when Mclaine is excited by what she's doing, and while abroad, she discovered her love for jewelry design during a metalsmith class. After returning to Nashville, Mclaine soldered this passion at Vanderbilt's Sarratt Art Studios and refined her skills as a production metalsmith at Margaret Ellis Inc. — a beloved 40-year-old Nashville brand.
Since acquiring Margaret Ellis Inc. in 2013, Mclaine has helmed Margaret Ellis Jewelry as owner and designer, honoring her mentor's name and heritage artisan brand. Now often referred to as ME, each timeless piece of jewelry is handcrafted-to-order in Mclaine's Berry Hill studio, using traditional metalsmith techniques to create a classic, yet distinctly ME, style.
---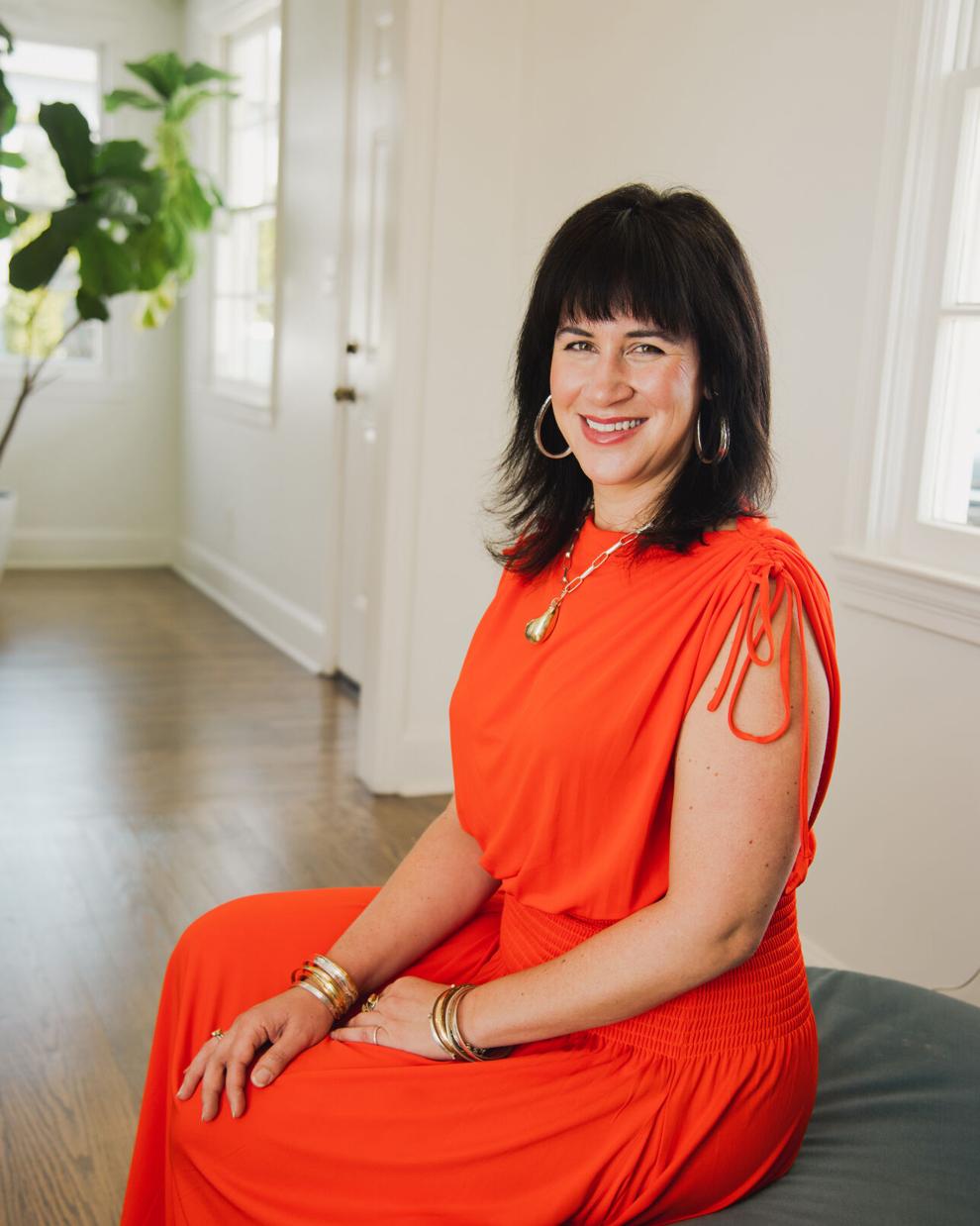 What did you initially want to be when you grew up?
I always knew that I would do something creative. When asked in kindergarten what I wanted to be when I grew up, my answer was a "paintist." When pushed to explain, I supposedly said that I was going to do something different. Little did I know how true that would be!
What inspired you to design jewelry, and how did you go about learning the craft? 
I vividly remember shopping for beads at the Beaded Bungalow across from my current studio, stringing beads for hours during day camps and making friendship bracelets after school. I have always loved to wear and show off my creations! I explored all art mediums, but while studying abroad in Italy, I discovered my love for jewelry design in my first metalsmith class. I also took some copper jewelry-making classes at Vanderbilt Sarratt Arts once I was home. 
My skills were most refined while I worked as a production metalsmith for Margaret. Edward and Anjy, who both still work for ME, are the best teachers, and I learn something new from these talented artists almost every day. They've each been making ME jewelry for close to 40 years, tempering me when I think a little too out-of-the-box and want to push our design capabilities too far.
What were some challenges you faced as you took on leadership at ME?
I took over a 30-year-old business at 26 years old. Thanks to Margaret, it was a surprisingly seamless transition, but to be a small business in Nashville is challenging. We were priced out of our old space, bought and quickly renovated our new studio, and then COVID happened. All of that has shaped ME into who we are today: I'm more confident in my design and in my small-business abilities. 
Margaret always thought she'd lock the door and walk away when she retired, but she entrusted me with her legacy. I honor Margaret and our long-term customers by embracing her name and design aesthetic, but I instill my voice into the brand, too, and feel privileged to do what I love.
What upcoming jewelry and design trends excite you? 
Our new spring collection is very sculptural, inspired by punctuation — which somehow seems appropriate for jewelry!
What collection did you have the most fun creating?
My best work always comes from a place of truth, authenticity and excitement. I design with our collectors in mind and push boundaries with our one-of-a-kind and custom pieces. SOL Summer 2017 stands out as one of my favorite collections: Its bold contemporary simplicity was inspired by jewelry designer Elsa Peretti, artist Joan Miró and vintage Margaret.
What's your favorite type of jewelry to create?
One-of-a-kind rings: The stones dictate the design, so each one is truly unique. They remind me of handmade bonbons — I have collected quite a few for myself!
What does the future hold for you and for Margaret Ellis Jewelry? 
2023 is a big year as we celebrate 40 years of Margaret Ellis and 10 years as ME. Nashville and the retail industry have rapidly evolved, so I'm always trying new ideas to keep moving forward. It's the small business dance! This small heritage brand allows me to have close personal relationships with our collectors — who love knowing their jewelry craftsman — and I will continue to nurture and build those relationships while providing classic heirloom-quality artisan jewelry.
What legacy would you like to leave in this community? 
I love this city and actively look for ways to get involved and give back with my gifts. As a third-generation Nashvillian, I'm honored and humbled to carry on the legacy of a 40-year-old Nashville business. Our true story is told through the lives of the people that bring ME to life every day. ME jewelry will outlast us all as it's worn and passed down for generations to come. My hope is that both ME and I are long remembered for the way we make people feel special.