What do you do for self-care? I like getting a deep tissue massage by our house massage therapist, Teresa Mink. She always gets the kinks out! I see Ashley at Karee Hays for her wonderful facials and Bev Patterson for 20 years of amazing hair design.
What's your best advice for staying motivated? I tell my clients to set realistic goals. You can set the bar too high and become frustrated or, worse, injured and derail your program. We think of a program as incremental, more like a gradual lifestyle change, [and] something the client will be able to stick with long-term.
What's one new habit everyone should try to form this year? Consistency. Little changes, done consistently on a long enough timeline, will produce big results. Small changes in diet and exercise equal big changes in quality of life.
What are your New Year's resolutions? My New Year's resolution is the same as it is every year: to be a better teacher! I feel like I'm still growing [and] still learning, and after teaching Pilates for over 23 years, I'm still excited about it!
What's your favorite comfort food? My friend Julie Mallot's roasted chicken with root vegetables.
What's your go-to healthy snack or meal? I love the fresh juice from Fix Juice Co. I like it so much we carry it at the studio.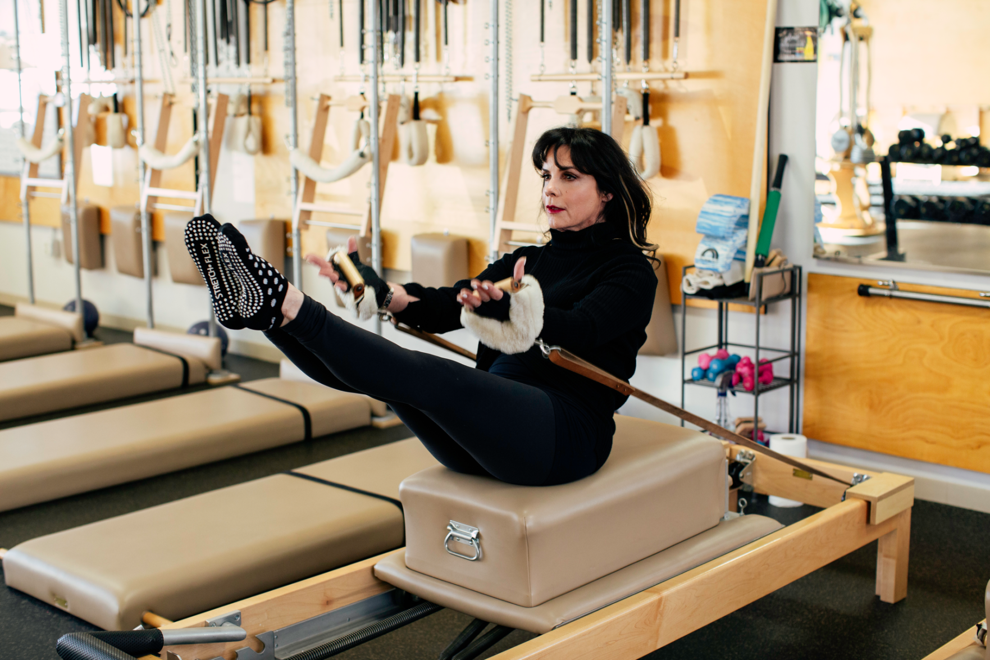 What's your fitness routine in an average week? I'm currently training three apprentices to become Romana's Pilates instructors, and I'm the practice subject for all three apprentices. It's my job to demonstrate proper form, technique, etc. In addition to my normal teaching schedule, I'm doing about six of these workouts a week.
What's your favorite just-for-fun exercise outside of the gym? I've always loved horses, and I've been riding since I was a little girl. I love to practice dressage. There are so many similarities between riding and Pilates.
What's your advice to those dealing with quarantine weight gain? The key to lasting weight loss is having long-term goals. Quick fixes rarely work, and yo-yo dieting is hard on the body. I encourage my clients to think about realistic dietary goals combined with a workout program they will maintain. We have found [that] if the plan is unrealistic or over-ambitious, the client won't follow through. Slow and steady wins the race.
What's one mistake people commonly make when it comes to getting in shape/losing weight? Building on my last answer, a mistake we commonly see is clients trying to go too far, too fast. As Romana's Pilates instructors we are trained to pace clients according to their ability and fitness level. Avoiding injuries is paramount in maintaining long-term training goals.
What are the best at-home workouts for people to try? Find a Romana's Pilates instructor online/YouTube basic mat class. Start with a beginner level and take it slow.
What do you do to relax? I spend most of my time at the studio, so I like to spend downtime relaxing at home with my husband. Music is always playing, [and] most nights, we cook dinner together. He usually starts it, and I'll finish! He's the grill master, and my current favorite is trying new slow-cooker recipes.