As Sofie Rovenstine, a Brentwood native, steps out of a sleek black Bentley, her long legs gracefully complementing her striking evening dress, she reminisces about her time growing up in Nashville. The model walked the Victoria's Secret Fashion Show on Dec. 2, spurring voracious headlines by spontaneously blowing a kiss to Shawn Mendes while strutting the catwalk, a first for a model of Sofie's unique stature. But things haven't always been easy for the 6-foot-2-inch stunner. Graduating early from Brentwood High School at 17, she found herself in a New York City world of less-than-kind agents, managers and competition.
The 20-year-old began modeling at the age of 14, when local photographer Jeremy Cowart spotted her in a park and recommended she visit AMAX. Sofie immediately began doing local fashion shows, including Nashville Fashion Week and the Nashville Symphony Fashion Show.
AMAX placed the rising talent with the most prestigious modeling agency in New York. However, as she grew taller and matured, she was told she was too big and too tall to work in the major markets and was dropped by her New York agency. After some soul-searching and a stint in the beauty pageant world as Miss Tennessee Teen, she joined an all-inclusive agency with a supportive team of agents that saw Sofie's show-stopping potential. Just six months later, top casting director John Pfeiffer spotted Sofie's photo in a pile of show cards and booked her to walk the famous Victoria's Secret runway.
Since her first runway walk in 2014 for Nashville Fashion Week, Sofie has been prominently featured in more than 50 Nashville Fashion Week shows for local, emerging, regional and national designers. This year, she is being honored with the Fashion Forward Face of Fashion Award for her impact on the Nashville fashion community at the fifth annual Fashion Forward Gala on April 6 at Oz Arts Nashville. Tickets are available at nashvillefashionweek.com.
Sofie is a true American beauty, looking up to Cindy Crawford as the ultimate role model in the industry. She has a heart for many charitable causes, including Best Buddies, and is very close with her two younger sisters, Vienna and Elle, and younger brother, Von. This year stands to be a huge one for Sofie. She will be spending time working in New York and Europe as well as taking a trip to Vietnam with her grandfather in April.
Photographer: Alex Berger
Art director and stylist: Lacie Thorne
Hair and makeup artist: Alyssa Kraus, AMAX
Photographer assistant: Lily Pickering
Stylist assistant: Tori LaRocco
Model: Sofie Rovenstine, AMAX
Supporting models: Sam Butts, Logen Christopher, Sam Frawley, Nick Jones, Jake Matthews and Jakob Wandel
Bentley Mulsanne: Carlock Motorcars
Location: Omni Nashville Hotel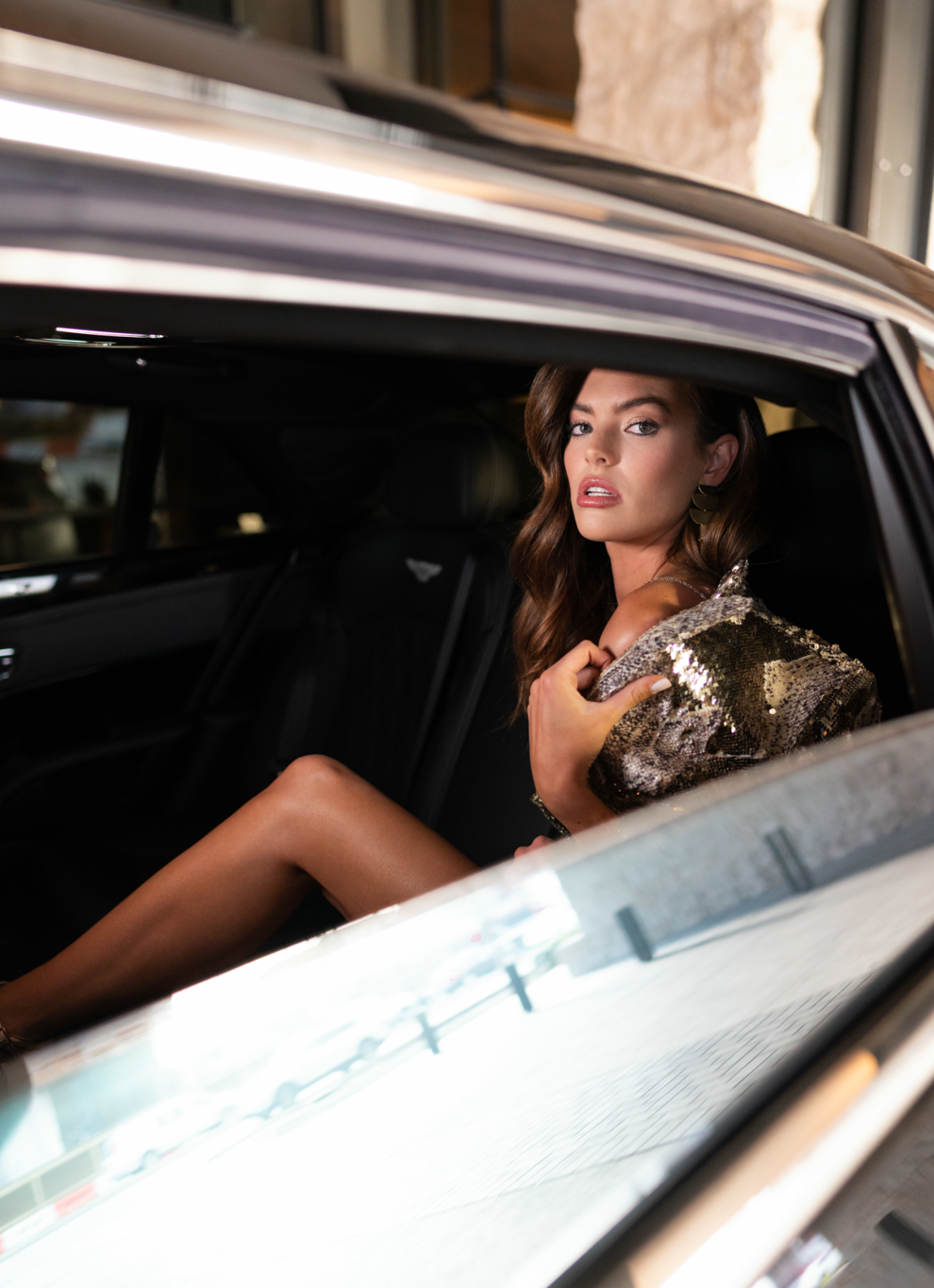 Snakeskin sequined blazer (Any Old Iron); Geometric earrings (Vinnie Louise)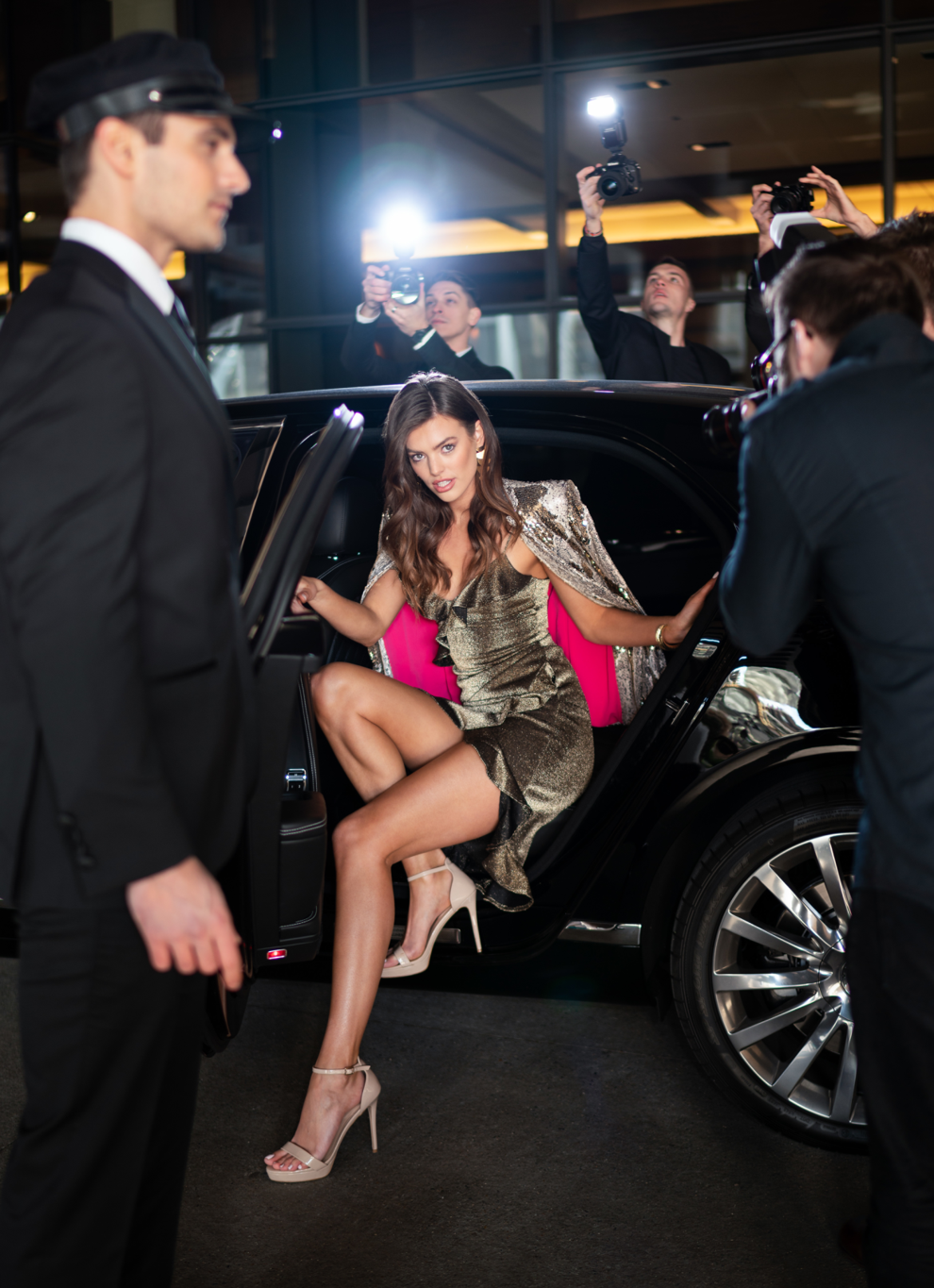 Likely sparkle mini dress (Stacey Rhodes Boutique); Snakeskin sequined blazer (Any Old Iron); Geometric earrings (Vinnie Louise)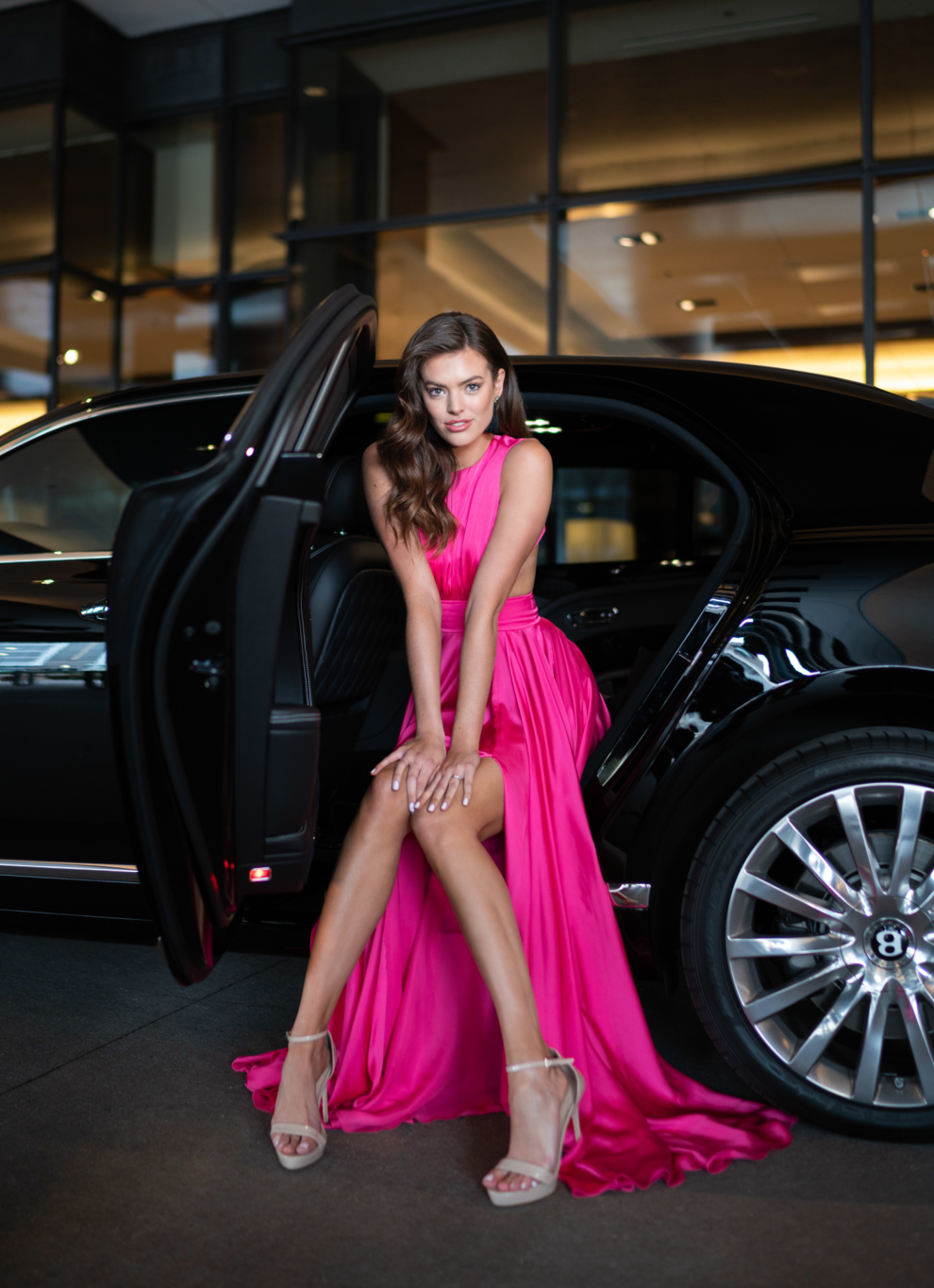 Flutter dress (Johnathan Kayne); Geometric earrings (Vinnie Louise)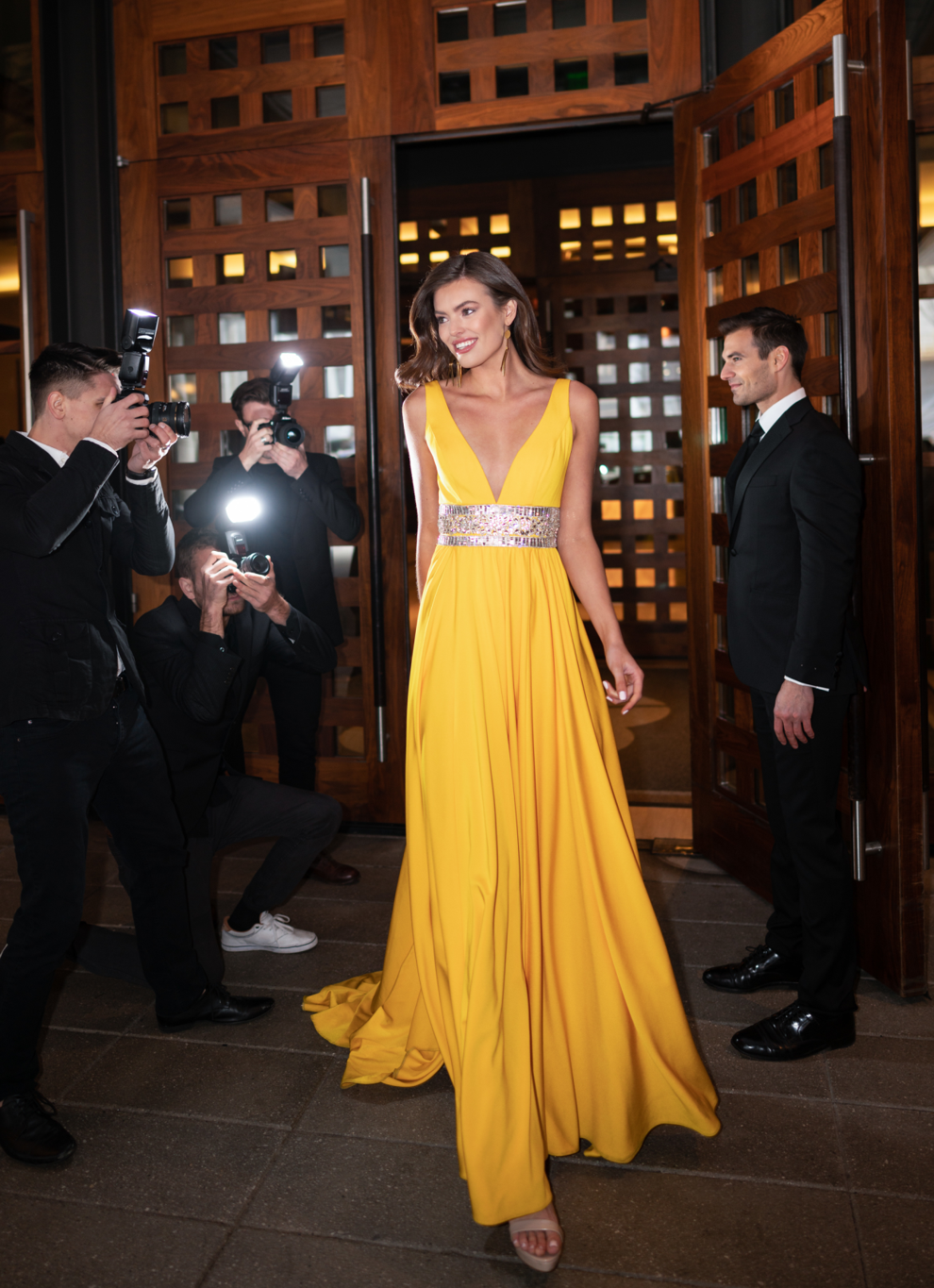 Stunner dress (Johnathan Kayne); Earrings (Vinnie Louise)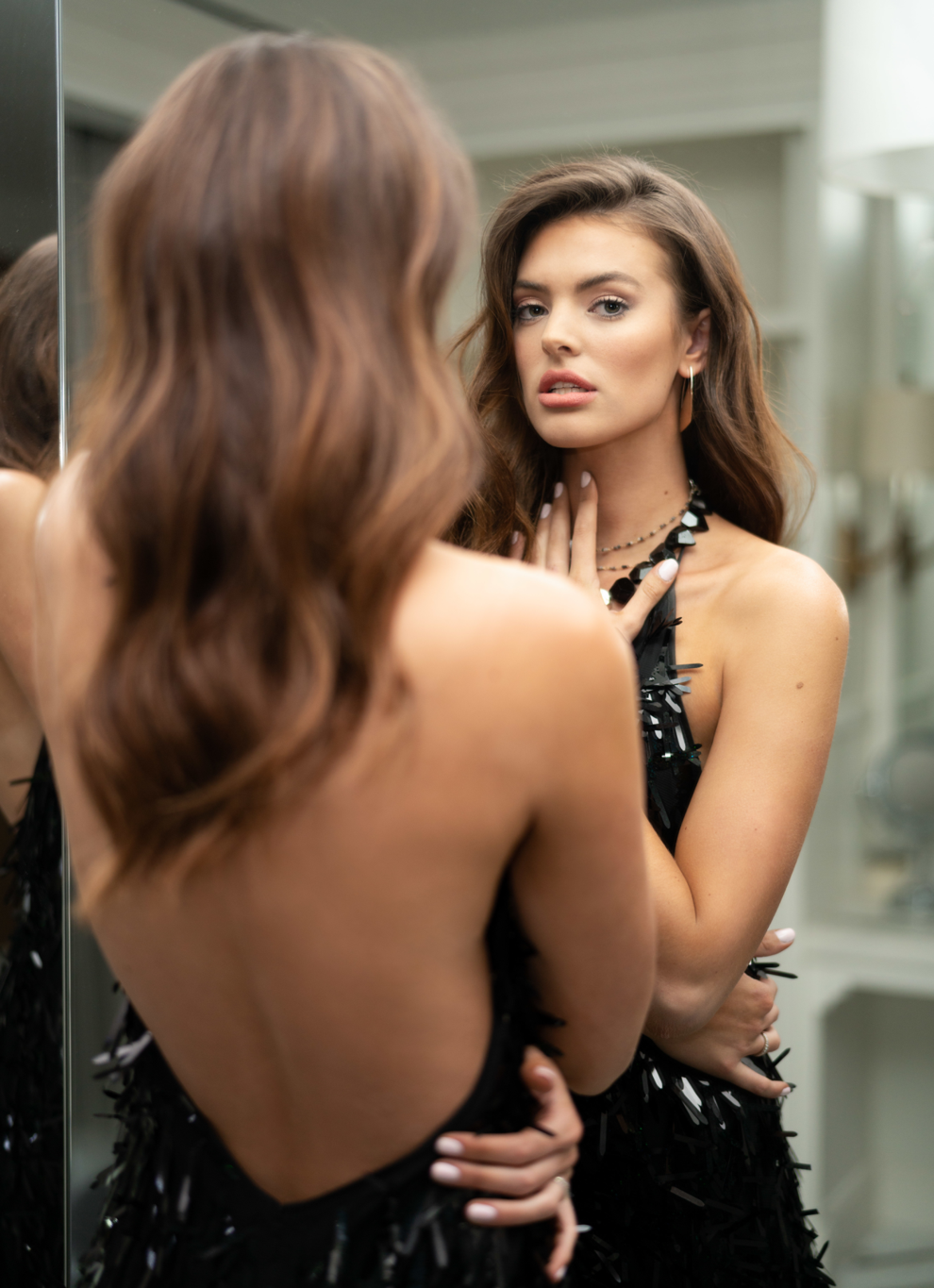 Sparkle sequined dress (Any Old Iron); Grand Loop hoop earrings, Baroque stone necklace (Margaret Ellis Jewelry)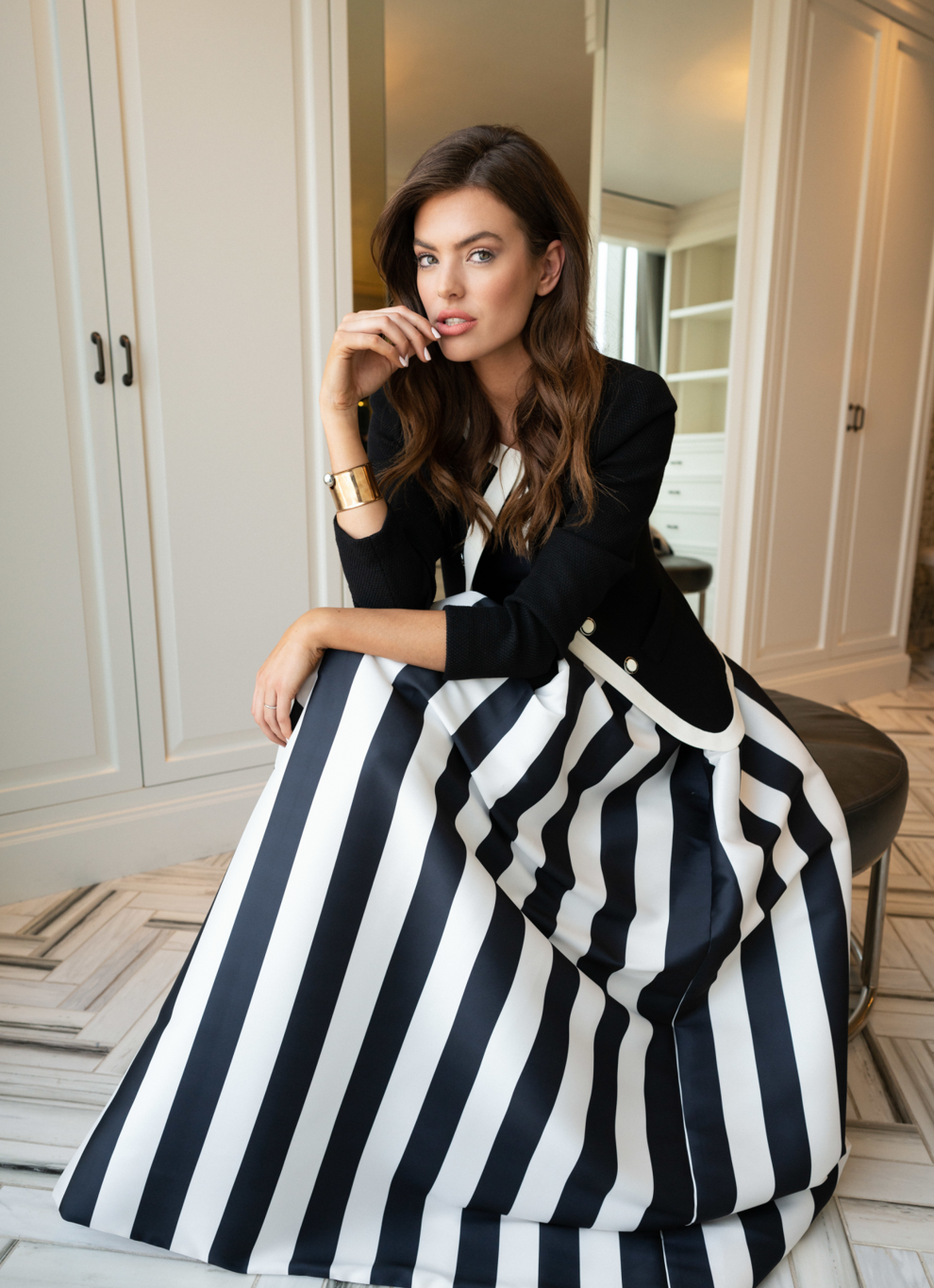 Monique Lhuillier striped Mikado gown, St. John jacket (Gus Mayer); Gold-plated cuff bracelet (Margaret Ellis Jewelry)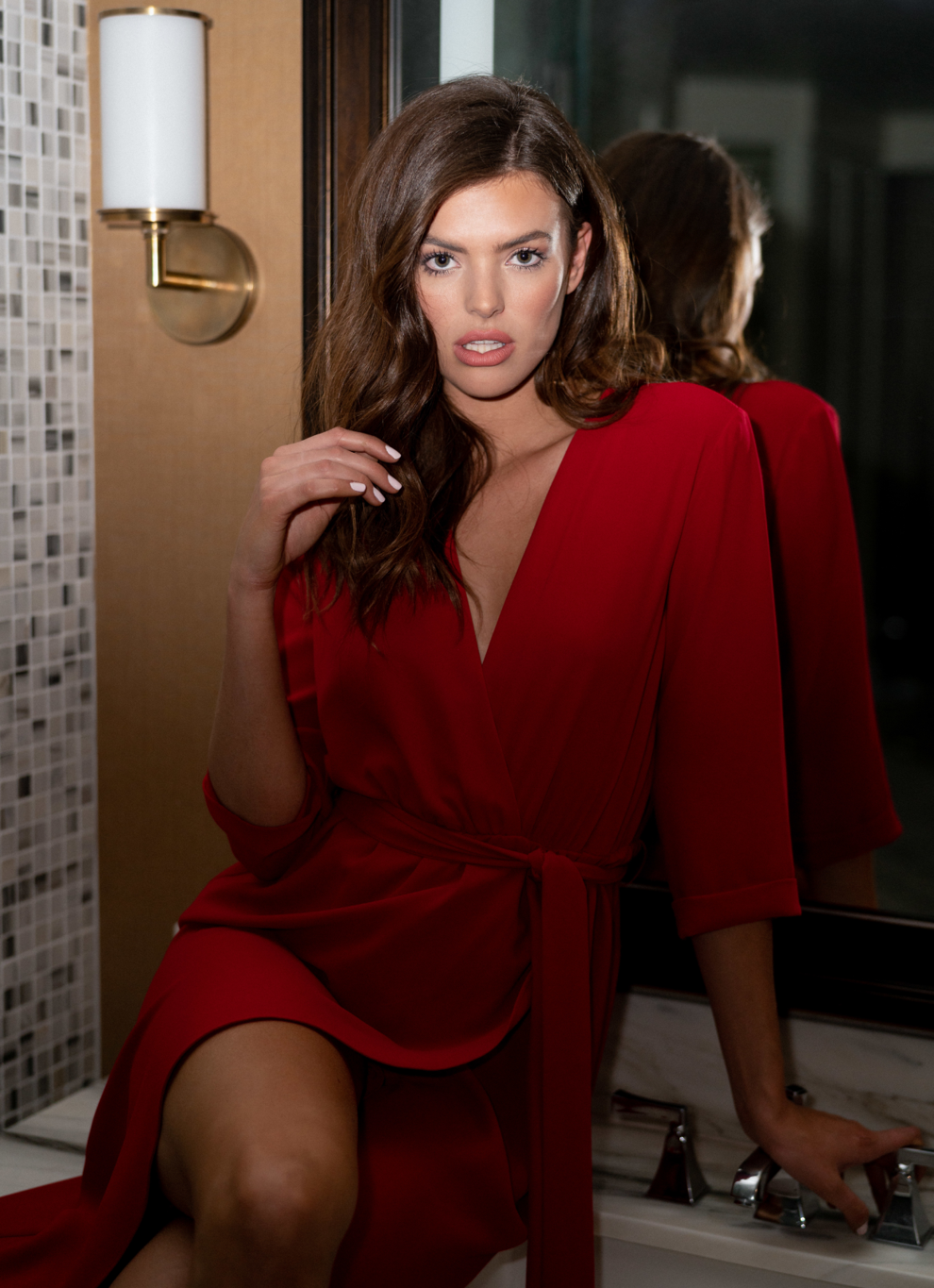 Amanda Uprichard wrap dress (Stacey Rhodes Boutique)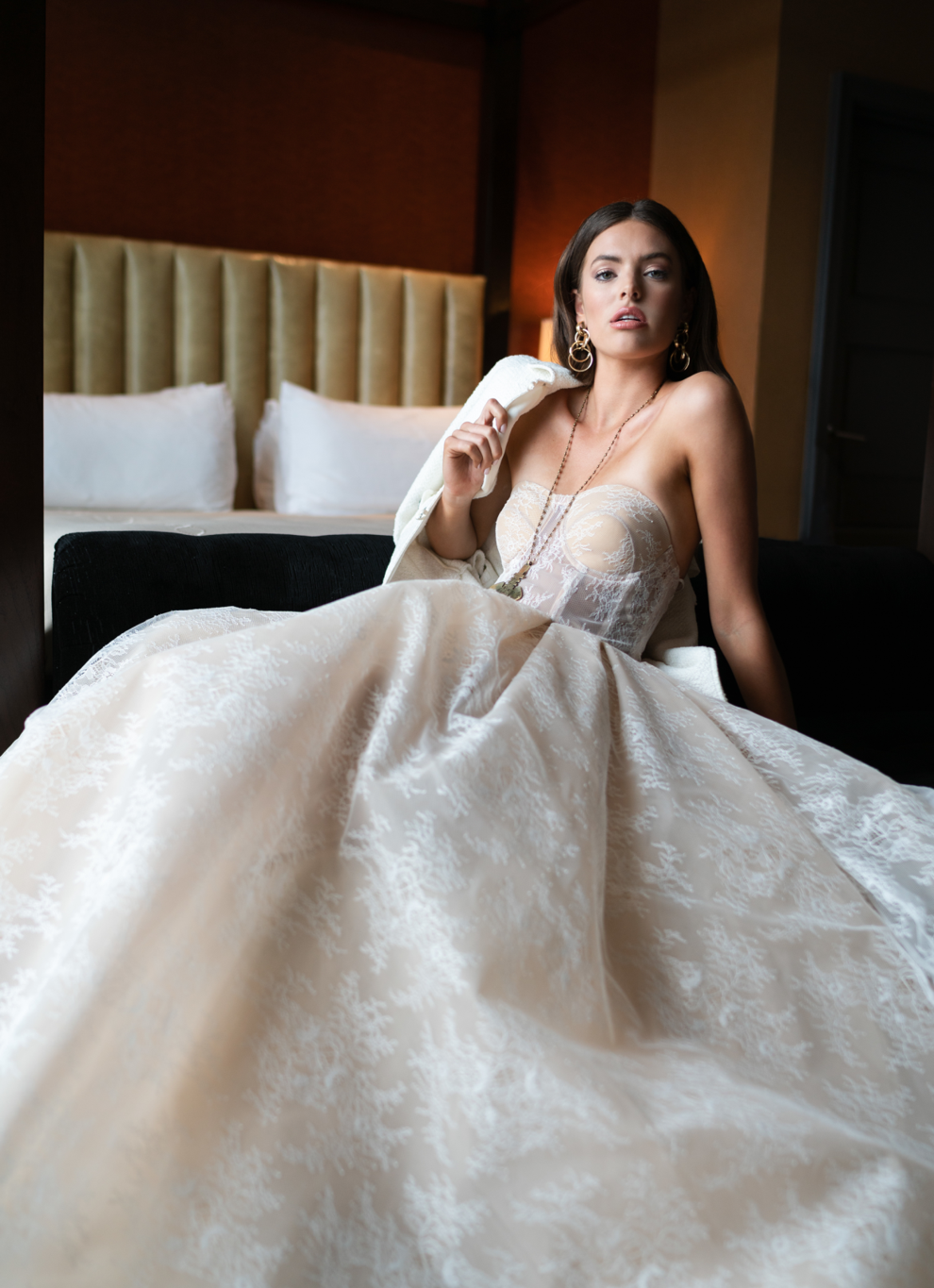 Lace ballgown (Olia Zavozina); St. John jacket (Gus Mayer); Pendant necklace, Geometric earrings (Vinnie Louise)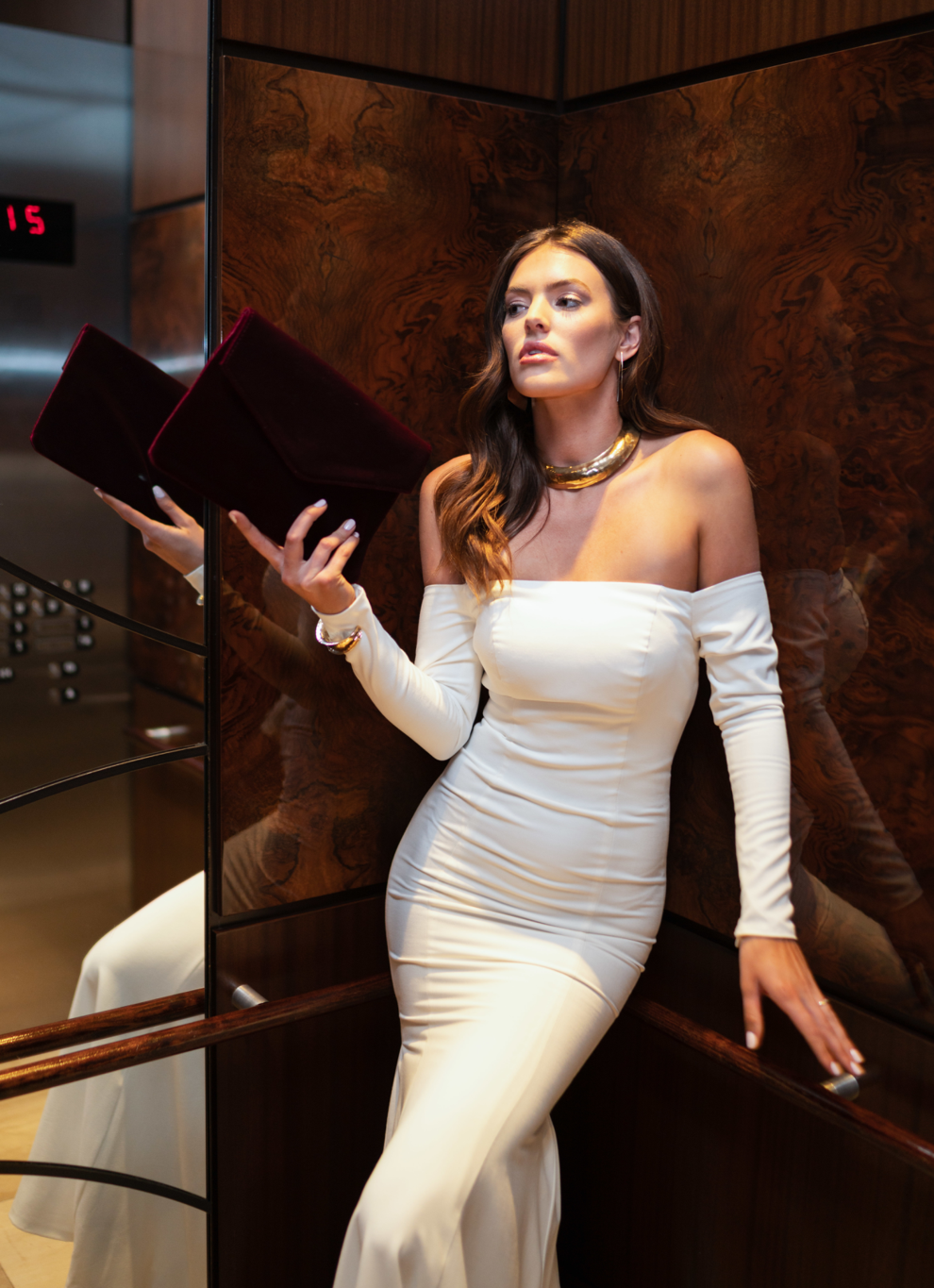 Long sleeve column gown (Olia Zavozina); Velvet clutch (Vinnie Louise); Earrings, Narrow cuff bracelet, Hammered collar necklace (Margaret Ellis Jewelry)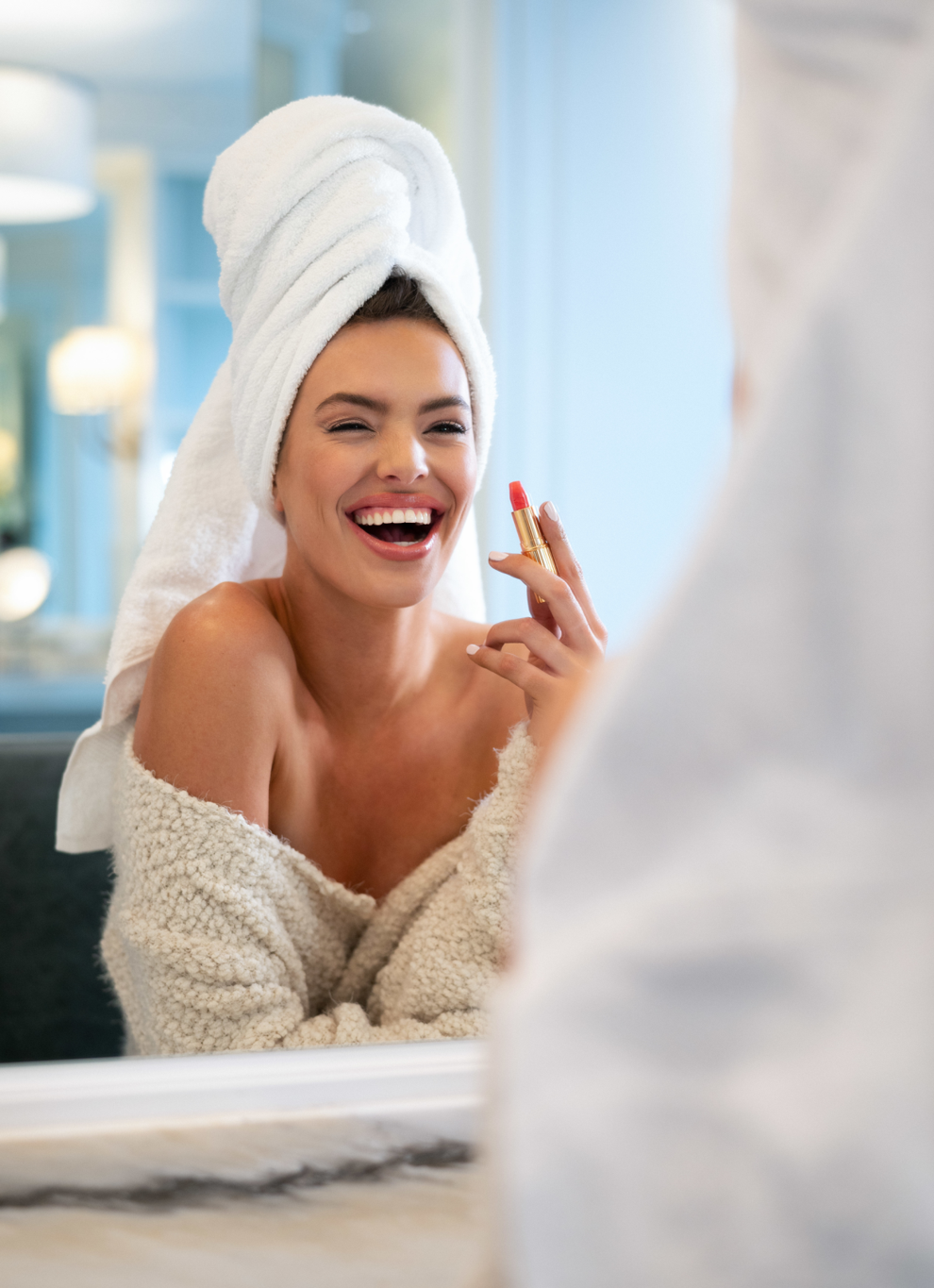 Textured cardigan (Vinnie Louise)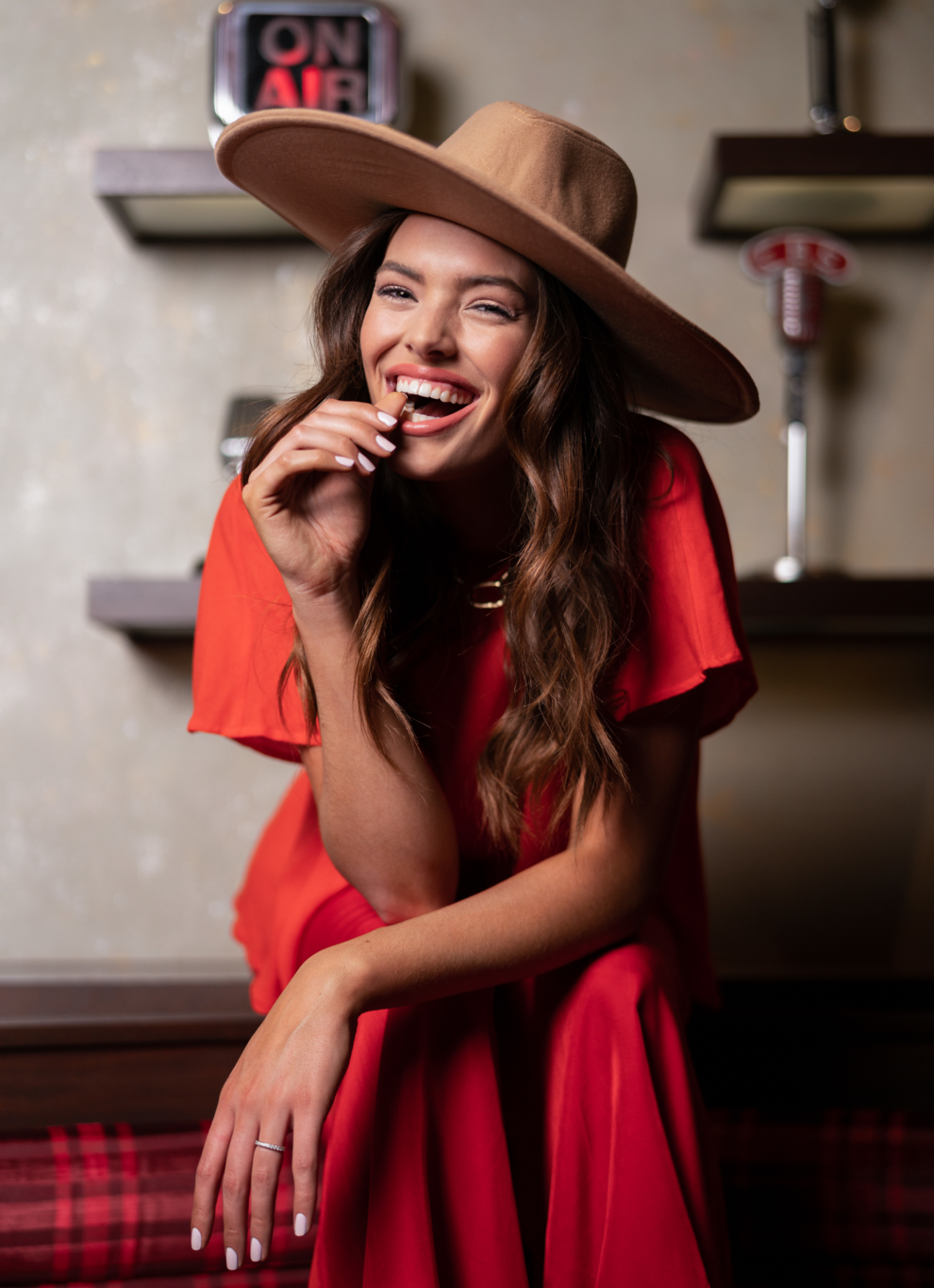 Shirt, trousers (Van Hoang); Wide brim hat (Vinnie Louise)