From her mother's closet in rural Louisiana to the runway and magazine covers, Laura Citron's path to a life in fashion was winding but inevitable. After nearly finishing a degree in broadcast journalism, she swiftly switched schools when she discovered that it was actually possible to pursue her true passion. With a more fitting degree in apparel merchandising from the Fashion Institute of Technology, Laura worked with some of the top luxury vintage retailers in New York City and, later, opened her own edited vintage shop, OPIUMvintage, in Nashville.
Now, Laura Citron is a label. She makes her own vintage-inspired, maximalist glamour pieces that harken back to the treasures in her mother's closet. Her creations have been worn by country stars, including Jennifer Nettles, Amanda Shires and Margo Price, and have graced the covers of Rolling Stone and Southwest and the stages of Good Morning America and Live with Kelly and Ryan. Laura discusses her humble beginnings, her inspirations and what's next.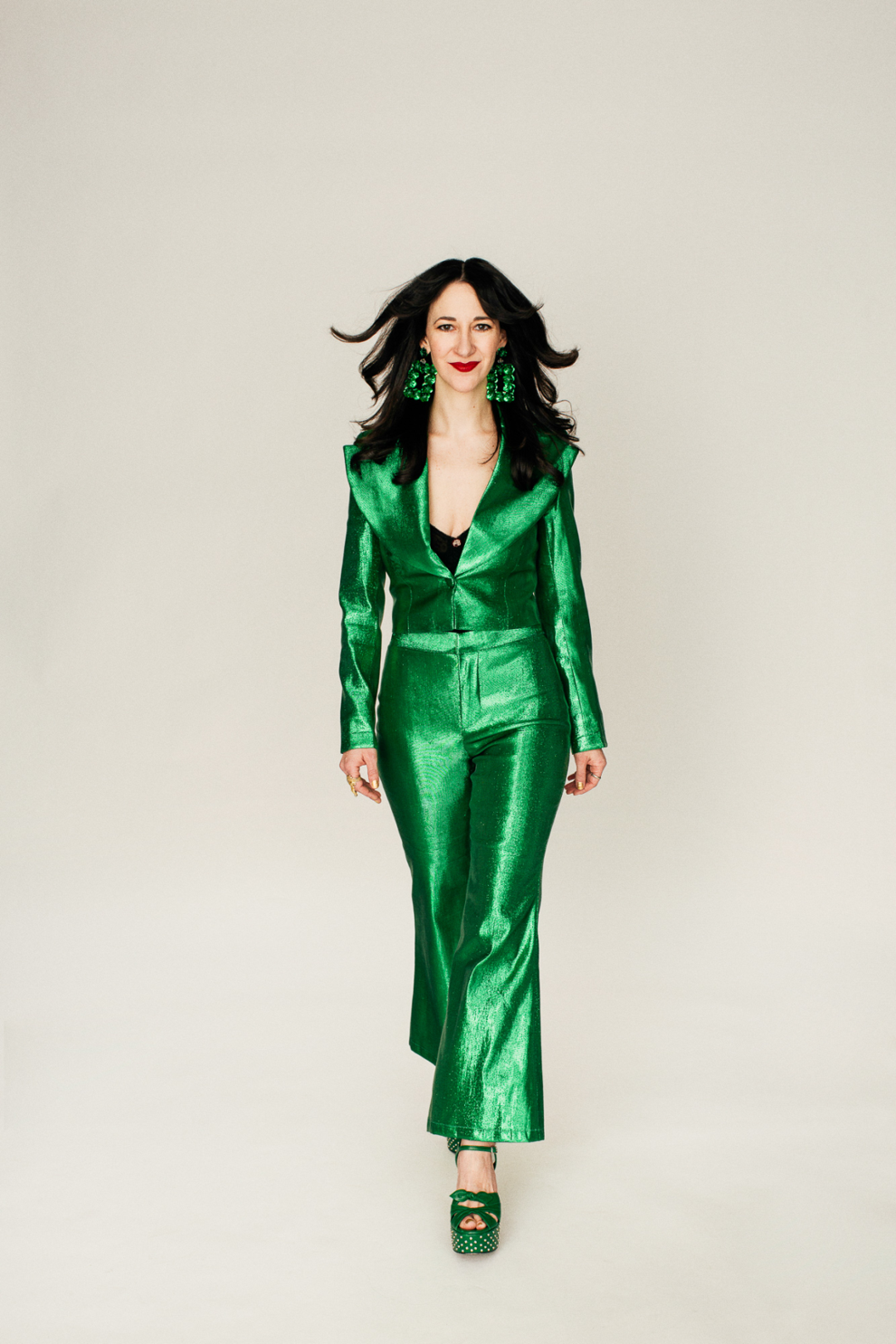 PERSONAL STYLE
My personal style mantra is "Fashion is fantasy!" My clothing line is a modern vintage inspiration that celebrates maximalist glamour and instantly transports the wearer to a world of fun. It gives me great joy to juxtapose big colors and unique prints with elegant silhouettes and lines. I was heavily influenced by the '70s aesthetic — Diana Ross, Cher and Bob Mackie.
DREAM CLIENT
I would love to dress Diana Ross' incredible daughter, Tracee Ellis Ross. She's been a fashion superhero for a while and is known for sporting bold colors and dramatic silhouettes and for her authenticity and humor. After her mother's performances ended and the curtains closed, Tracee would run onto the stage and gather the sequins and beads off the floor from her mother's costumes as keepsakes.
JOB PERKS
I still consider myself relatively new to designing, since I've only had my line for about six years. I had no idea how my early collections were going to be received, and I'll never forget the feeling when Jennifer Nettles of Sugarland wore multiple pieces for the iHeart Country Festival, Good Morning America, Live with Kelly and Ryan and for her tour. Another exciting moment was having my suit on the cover of Southwest on the talented Amanda Shires of The Highwomen. Natalie Hemby, also of The Highwomen, wore my dress for a photo shoot that ended up in Rolling Stone. And Little Big Town and Margo Price have worn a thing or two, also. I still pinch myself that I'm able to do what I love every day.
JOB CHALLENGES
One of the hardest parts of my job is making sure my brand voice is consistent. There are many designs and ideas that float around in my head, but you have to filter and say, "Does that sit with the other pieces in my collection?" Another part that I agonize over is choosing fabrics. I am very particular about fabrics. I'll spend three to four hours in a fabric district before I decide on that one perfect fabric, but it's worth it in the end.
BIGGEST INFLUENCE
My mother has been my biggest influence. She always encouraged me to take risks and have fun with fashion. She held onto her '70s polyester jumpsuits, sequined gowns and metallic cocktail dresses. For fun, I would play dress-up in her closet and invite my friends over for fashion shows. There was, and still is, nothing more thrilling to me than having a good dress-up moment.
BEST ADVICE
If you want something bad enough, just go for it! I moved from Louisiana to New York City to study fashion, and many thought I was insane. I knew no one in New York and no one in fashion. It was a sink-or-swim moment. To me, taking a risk has always outweighed the fear of not taking a risk and missing out on an opportunity.
THE LAURA CITRON CLIENT
My client sees fashion trends and desires something more unique. She (or he!) values originality and individuality above all else. Wallflowers need not apply.
HUMBLE BEGINNINGS
Ah, the corset. I was terrible at sewing when I enrolled in my first-ever sewing class in college. It was embarrassing. We started with simple garments, but our final project was to create a corset. By the end of the semester, I was not great, but I worked my tail off and proudly submitted a complete corset. Lingerie is not for the faint of fashion designers.
FAVORITE DESIGNER
My three all-time favorite designers are Bob Mackie for the shine, Halston for the draping and Elsa Schiaparelli for the avant-garde. I also love what Alessandro Michele has done for Gucci. He's brought fun back into designer fashion with his whimsical, vintage-inspired designs.
STYLE ICON
Karen Fairchild of Little Big Town is a total style icon. I admire how fearless and courageous she is with her fashion. She consistently pushes the envelope, takes risks and brings the drama.
FUTURE PLANS
I'm just dreaming of the day when I'm able to have a runway show with an in-person audience again. I'm grateful that many of the fashion weeks I participate in went virtual in 2020. However, there is no replacement for real-life interaction.