Fifteen flat-screen TVs? Check. Wings and fries? Check. Plenty of drinks on tap and happy hour specials? Check, check. But this is no ordinary sports bar. And these are no ordinary wings and fries. Acclaimed Nashville chef Deb Paquette is at the helm of Jasper's, which opened in October at 1918 West End Ave., her third collaboration with 4 Top Hospitality.
While the atmosphere — and the menu — is decidedly more casual than her other two restaurants, etch and etc., it's hard to miss Deb's culinary signature. A popular menu item, caulipoppers — tempura cauliflower, pea pesto, feta cream and red bell essence — is a lighthearted take on a cauliflower dish at etch. "The food is fun and adventuresome," says Deb, "but nothing to be afraid of."
The goal is that the 13,000-square-foot space with ample parking, previously home to Saltine, will attract couples out for date night, a group of friends who want to catch a game on TV at the bar or families excited to spend an afternoon together. Guests can even bring four-legged family members to join them on the patio. It's fitting that dogs are welcome. Jasper's is named in memory of Deb's beloved, high-energy Jack Russell terrier. His presence is felt throughout, whether it's his likeness on the menu or the Jack Russell bookends in the built-in bookshelves, which flank a fireplace in the restaurant's game room.
"This is my other living room," says Deb. The centerpiece is a shuffleboard table. There are also assorted classic board games, such as Monopoly, Candy Land and Operation, for guests to enjoy.
When the seafood restaurant Saltine closed and before Jasper's opened, there was a lot of painting to do. "It was really blue and white in here," Deb says with a laugh. The blue-and-white wicker chairs remained, but 4 Top Hospitality staff built booths and banquettes, and the vibe became less beachy and more home away from home, with distressed rugs covering wood floors, black-and-white photographs of Nashville on the walls, and cookbooks and board games filling bookshelves.
A focal point, when guests walk in, is the bar, with its frozen drink machines, one for the especially popular Frosé, consisting of rosé, St-Germain, vodka, grapefruit and lemon whipped into a frothy, frozen concoction. Another highlight is the Market at Jasper's, a Southern-themed gift shop with much of the merchandise from local purveyors.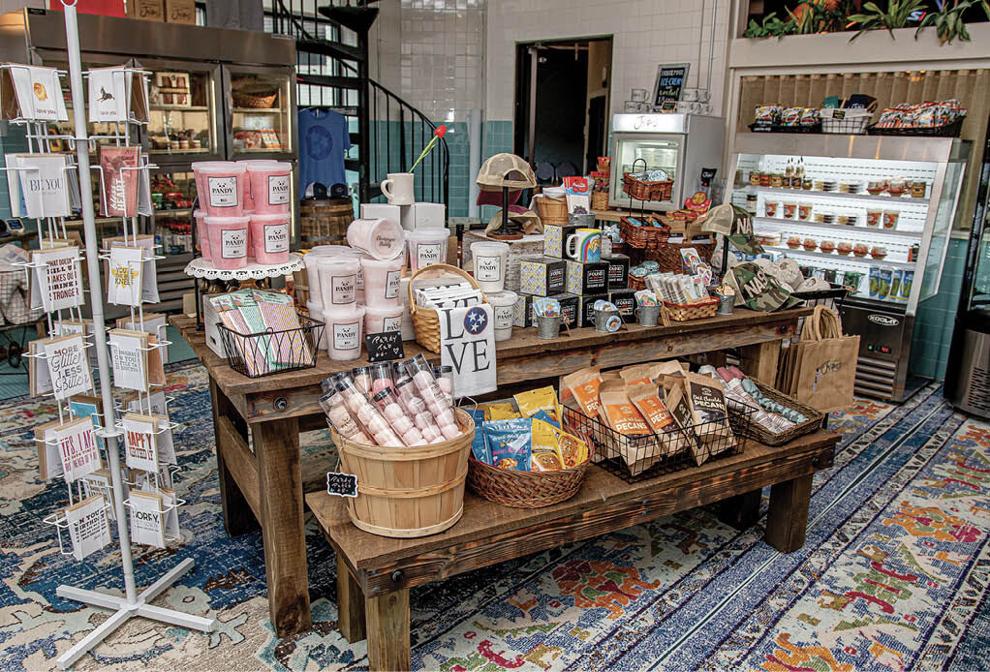 Stop and Shop, Y'all
The Market at Jasper's is chock-full of the requisite Goo Goo Clusters and Nashville-themed hats and T-shirts, but there's also hot sauce by the East Nashville-based company Blister; locally made, hand-crafted bath products from Thistle Farms; and mugs by Lebanon's Southern Fried Design Barn that read "Dolly for President." There are even dog treats and toys. For anyone with a sweet tooth, there's a grab-and-go section with sorbets and sherbets and various other sweet treats by acclaimed pastry chef Megan Williams, who also works with etch and etc.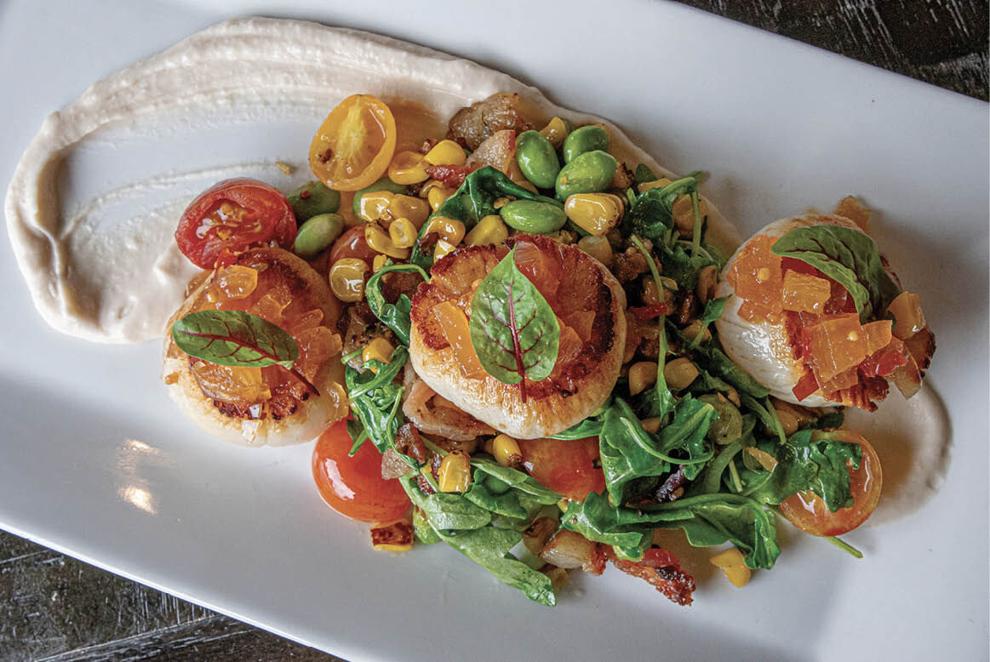 On the Menu
An all-day menu offers items such as avocado bacon toast, featuring applewood bacon, avocado relish and cherry tomatoes on brioche, with shrimp as an optional add-on. A charcuterie board with a twist includes a rotating selection of meats and cheeses, smoked salmon and pickled veggies, accompanied by crackers, mustard and jam. Entrées include pork tenderloin served with bacon, kale, roasted red peppers, caramelized onions, mustard fried potatoes and rosemary gravy. A brunch highlight is Megan's Beignets, served with seasonal fruit compote and vanilla ice cream.
Photographs by Mayter Scott and Jasper's