The W Nashville is the newest addition to Nashville's growing portfolio of luxury hotels, and with it comes Carne Mare, a fine dining Italian chophouse from James Beard Award-winning chef Andrew Carmellini. The restaurant is one of 18 in Andrew's NoHo Hospitality Group, and it's the second Carne Mare, after the chef opened one on Pier 17 in New York City's historic seaport in the summer of 2021.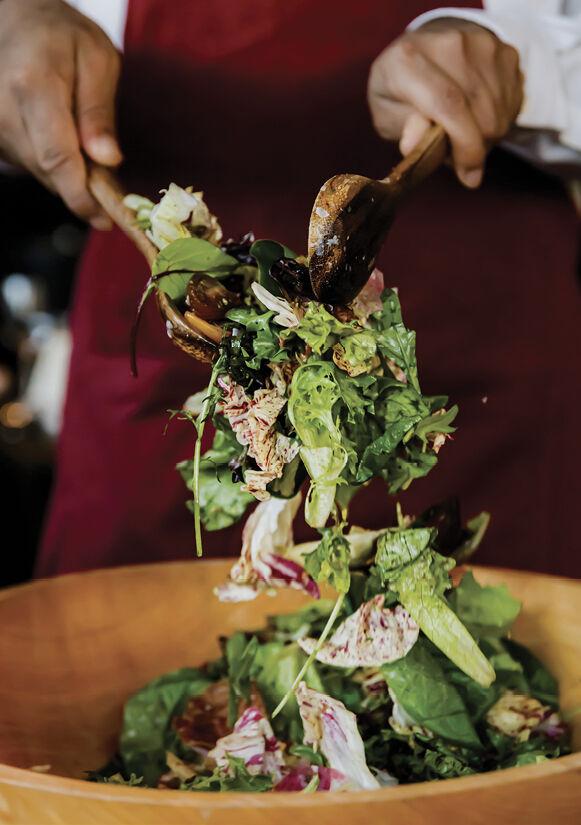 The Nashville outpost of the restaurant is sultry and cozy, featuring a barrel-vault ceiling, walnut millwork and leather banquettes. Designed to be a modern take on an Old World Italian trattoria, the restaurant's elegant and sophisticated aesthetic is the perfect complement to the refined cuisine. A glass wall on the far end of the 84-seat dining room allows patrons to see into the kitchen, where USDA prime and wagyu steaks are cooked over a wood-fired grill. Rounding out the space is a patio that can accommodate an additional 40 guests, as well as a private dining room for 22. In the bar room, at the entrance of the restaurant, the curved, wood-paneled bar is topped with green quartz and lined with 13 leather stools, providing a sleek spot for an after-work drink or a pre-dinner cocktail. 
The menu boasts exactly what you'd expect from an upscale Italian chophouse, with a few notable surprises. "I think you go to a chophouse because you want a certain thing," Andrew says. "Before I even walk in the door, I'm thinking martini, as cold as possible, with three olives. I'm thinking oysters and/or a Caesar salad, and I'm thinking a steak with a couple sides." 
When developing the menu, Andrew visited a lot of steakhouses across the country and tried to find the right balance between the customer's expectations and new things he wanted to surprise diners with. "I think now, more than ever, from a chef's perspective, it's a little bit less about showing off but us all threading the needle between making something fun and also approachable," he says.
The offerings are as robust as the cuts of prime and wagyu beef, including everything from salads to pastas to seafood, with traditional flavors served in unexpected ways, like a gorgonzola-cured wagyu striploin or mozzarella sticks topped with caviar. Whatever you end up sampling, you'll undoubtedly leave more than satisfied and eager to return.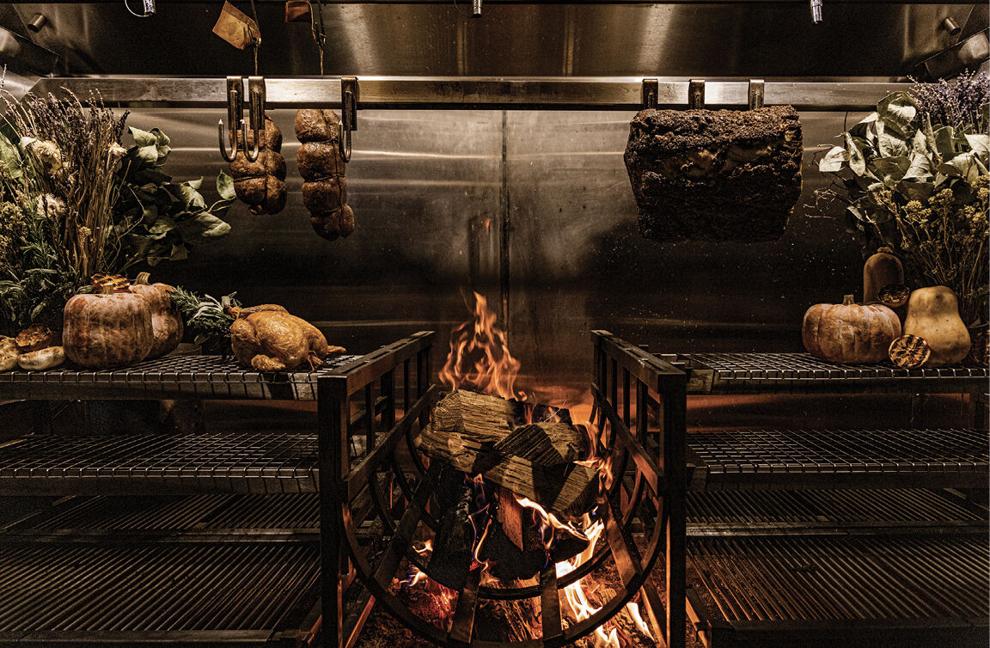 What to Expect
The menu is a collection of traditional chophouse cuisine, expertly prepared and beautifully plated. The service is exquisite, and many dishes include a tableside presentation as a callback to fine dining experiences in previous generations. "It just creates a lot of joy," Andrew says. "People really, really like it."
Why Visit
Some days just call for a good steak, an exceptional glass of wine and impeccable service. When you're looking for the quintessential chophouse experience, you won't be disappointed here. Whether you're entertaining clients or planning a celebration, Carne Mare is ideal for a special night out.
What to Order
In addition to the gorgonzola-cured wagyu and the mozzarella and caviar, Chef Andrew recommends starting with the spicy king crab lettuce cups with Italian chili crisp. "You get this spicy crunch and this really fresh, cold crab and this crisp lettuce — they're really good," he says. He also loves the Milanese veal cowboy chop. "It's served very simply, like you would have a veal Milanese in Milan," he says. "There's just something so elemental about it when it's cooked properly."