For decades, Nashville has been a home to icons, a beacon of hope for creatives and a destination to relax and enjoy time with friends. Over the past decade, Nashville has distinguished itself as a vibrant meeting point for girlfriends to get away and celebrate their friendships. 
Few can argue that two iconic home-grown brands are Draper James and The Hermitage Hotel. Founded by Nashville native Reese Witherspoon and inspired by her Southern roots, Draper James is the epitome of Southern elegance and charm. Lauded as Nashville's premier hotel for over 100 years, The Hermitage Hotel has historically been a destination for ladies — including playing host in 1920 to both pro- and anti-suffrage campaigners — and has recently undergone a massive renovation to usher in a new era.
In October 2021, these two luxury brands collaborated to bring more experiences to Nashville's visitors. The relationship began with an idea: partner with a woman-owned business like Draper James to align with The Hermitage Hotel's celebration of women and to bring a unique opportunity to their guests. In their latest development, these powerhouse brands have come together to create the ultimate girls' weekend: the Girls Getaway with Draper James. Combining the experiences that visitors most request with unique, branded offerings, this package suggests an ideal way to relax and unwind with your besties.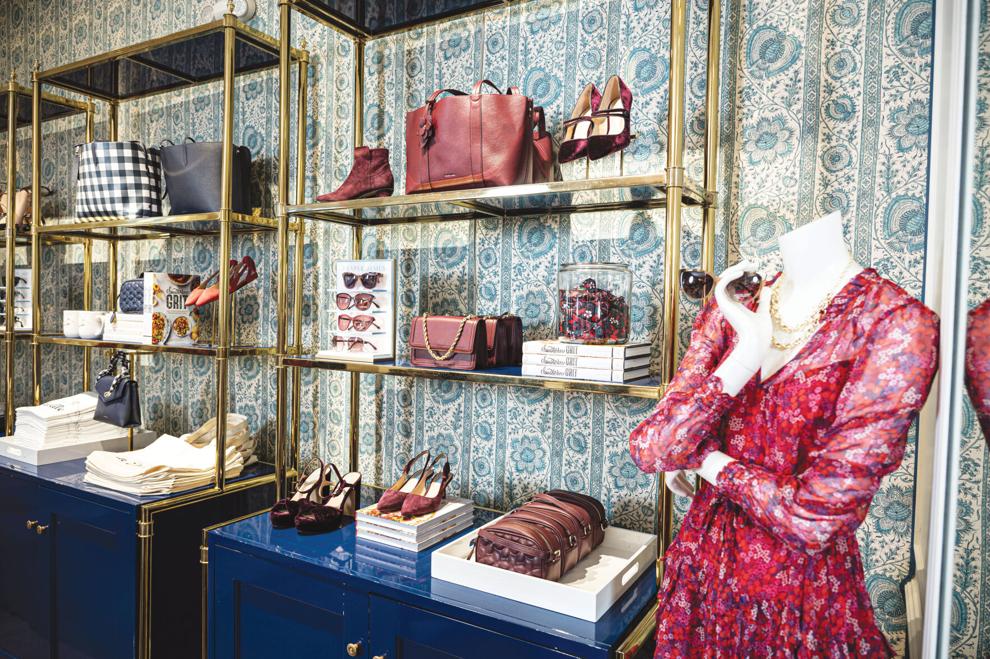 Shopping
Nestled in the heart of the trendy 12South neighborhood, Draper James offers modern Southern style with soft accents. This bustling street is the perfect place for friends to enjoy each other's company as they spend the day shopping, dining and exploring together. 
As a Girls Getaway exclusive, Draper James can extend guests' VIP shopping experience by opening early and providing goodies like coffee, donuts and mimosas — or by staying open late with indulgent treats like Champagne and locally made chocolates.
Spillin' (Afternoon) Tea
Afternoon tea at The Hermitage Hotel has become synonymous with luxurious pampering — an experience like no other. The Hermitage Hotel's tea service is made even more special through the brands' alignment. As guests are greeted by elegant hosts and hostesses adorned in Draper James attire, they are offered tea and pastries inspired by Reese Witherspoon's Whiskey in a Teacup.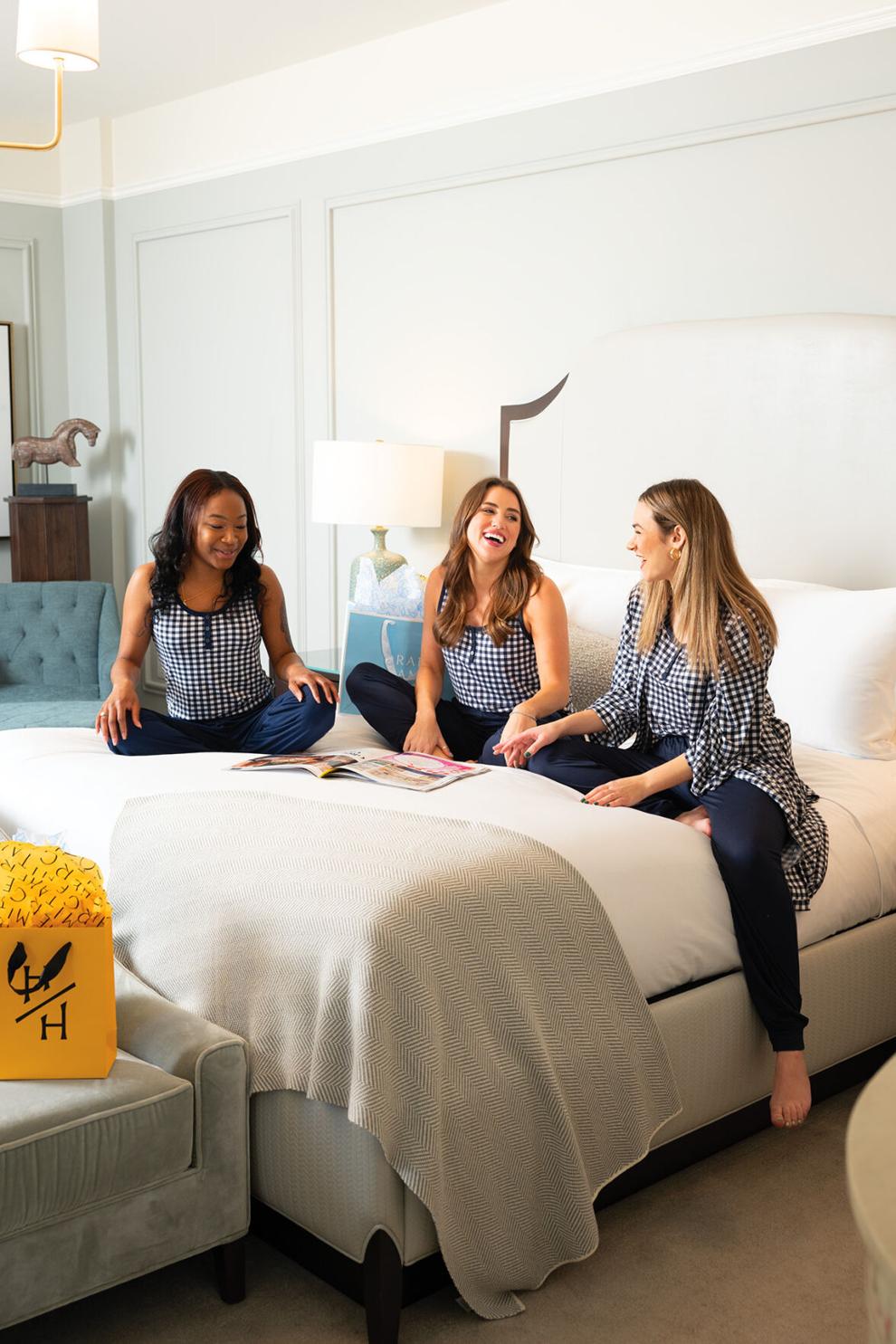 "Spillin' Tea" is a Southern ritual where friends gather and tell stories — add a cocktail or two to the mix and the stories tend to get better. At The Hermitage Hotel, guests enjoy delicious scones, traditional tea sandwiches and sweet delights as they sip on soothing teas — sourced from In Pursuit of Tea — and relish the beautiful setting of a historic property.
Relax in Luxury
For the past two years, The Hermitage Hotel has been updating its interior with designs for the modern traveler in a soft, neutral palette. After arriving at their luxuriously renovated accommodations, guests will find everything they need to enjoy time with friends. Snuggle into signature Draper James pajamas for that perfect Instagrammable photo — hair up, glasses on, makeup off and maybe some bubbles sparkling in a glass — as friends laugh, tell stories and celebrate the beauty of gathering together.