Cheekwood Estate and Gardens is, without question, one of the most beautiful places in Nashville, and it's never more spectacular than in spring. As spring flowers make their triumphant return in an explosion of color across the 55-acre botanical gardens, Cheekwood in Bloom is typically one of the most anticipated events in March and April and usually attracts close to 40,000 visitors over its run. This year, however, with the Safer at Home order in place and Cheekwood closed to the public, guests haven't been able to experience the gardens in all their glory, which is why we're bringing the gardens to you.
Our photographer visited Cheekwood on a beautiful April morning to capture the property in full bloom and take a tour alongside Peter Grimaldi, vice president of gardens and facilities (more with him here). With an army of vibrant tulips standing at attention under a canopy of budding cherry blossoms, the gardens were a vision to behold. Join us on this tour of Cheekwood in Bloom, and enjoy the breathtaking and promising sights of spring.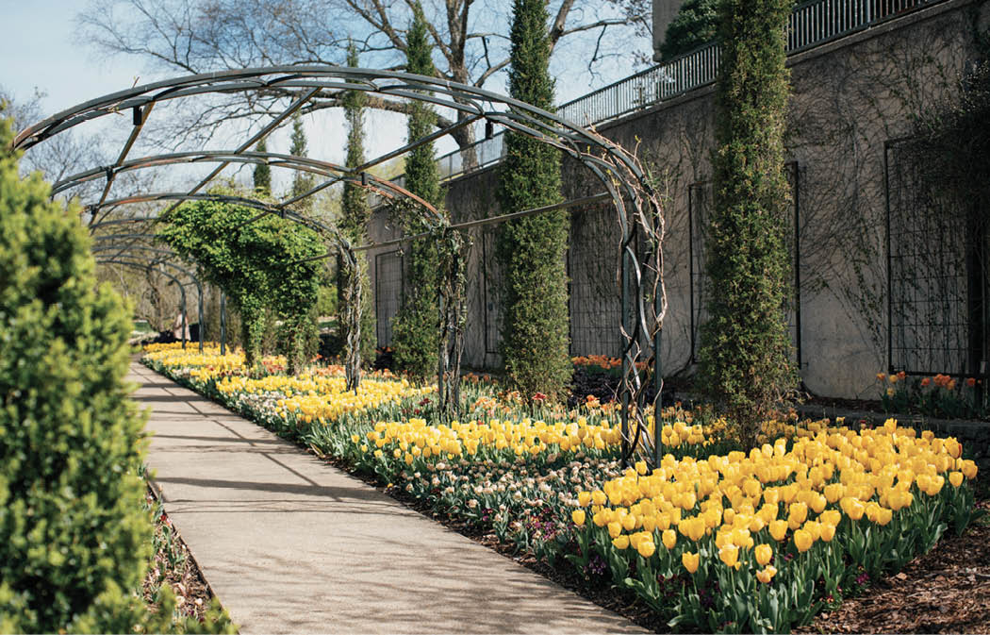 Reap What You Sow
It takes Cheekwood's garden staff 10 weeks to install the spring blooms. Planting begins in early November and continues through the first couple weeks of January. In a typical year, the staff, which consists of 12 gardeners, spends every day of Cheekwood in Bloom tending to the gardens — removing dead or wilted flowers and ensuring an exquisite level of presentation at all times.
Best Buds
Cheekwood in Bloom is perhaps best known for its tulips. There are over 100,000 of these harbingers of spring throughout the gardens, in 15 different varieties, alongside hyacinths, daffodils and other spring flowers. All in all, the botanical garden boasts more than 150,000 flowering bulbs for this stunning celebration of spring.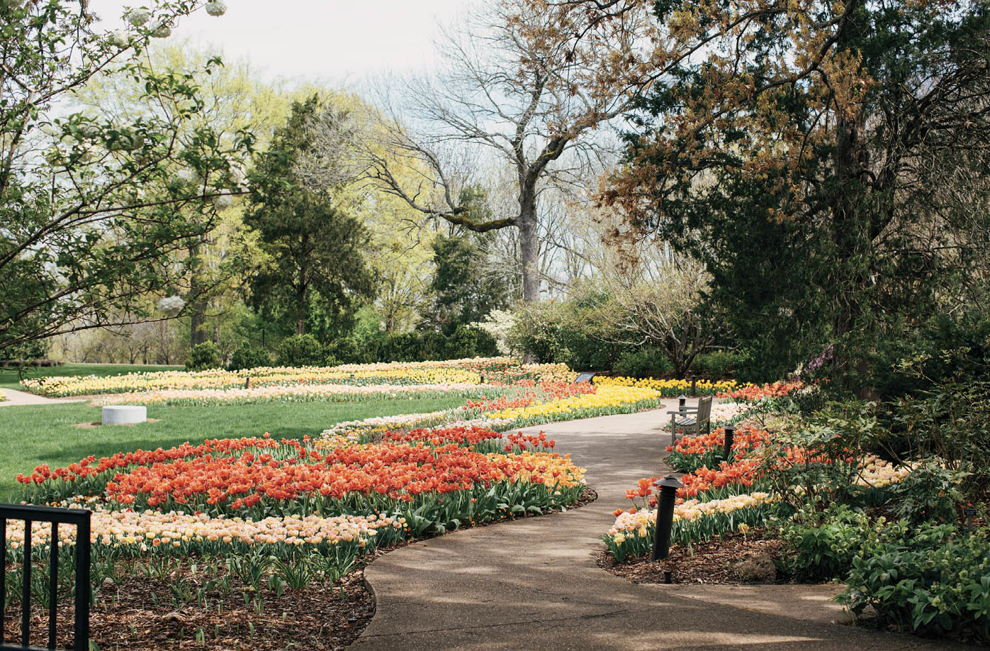 Cheekwood at Home
While the park remains closed to the public, the Cheekwood staff is working tirelessly to maintain as much programming as possible, albeit online. Follow Cheekwood on social media (@cheekwood) for virtual tours, or check out their website at cheekwood.org to find children's activities through the Tots program, such as educational crafts and coloring sheets, and wellness programming for adults, including online yoga and meditation.
To learn more about the new gardens and upcoming exhibits at Cheekwood, click here.