Nashville native Trey Cioccia is no stranger to reaping what is sown: A love of the land and of the bounties produced in Middle Tennessee's fertile soil came from his grandfather — a man devoted to maintaining the family's 100-acre farm. Trey knew from a young age that he was called to work with the freshest produce of the region and to share it with the world. 
After school, Trey ventured to Italy where he honed his craft and learned about various methods of preparing food. After some time with masters of Italian cuisine, Trey heard the call to return home to Nashville. There, he perfected his skill by working in some of the top kitchens the city had to offer, and finally, he felt ready to open his own restaurant.
In 2013, Trey struck out on his own to create SoBro's wildly popular The Farm House. In the comfortable space of this breakout restaurant, Trey offers Southern cuisine in the heart of bustling downtown Music City. Guests enjoy delicious, house-made food like the famous pimento cheese beignets, deviled eggs and a host of other Southern-inspired dishes — all with a focus on his farming roots.
Fast-forward to 2017: Trey opened Black Rabbit — part speakeasy, part cocktail lounge, Black Rabbit is housed in a storied, historic building on Third Avenue North. Small and large plates are available for sharing. The cuisine — while still focused on fresh, whole foods — offers a more continental feel, with flavors infused from a variety of places — including Italy, of course. In addition to delightful food and prohibition-themed cocktails, Black Rabbit offers music on Thursdays, Fridays and Saturdays from local bands like Lydia Brittan & The Royal Family, The Willies, and Ping Rose & The Anti-Heroes. 
---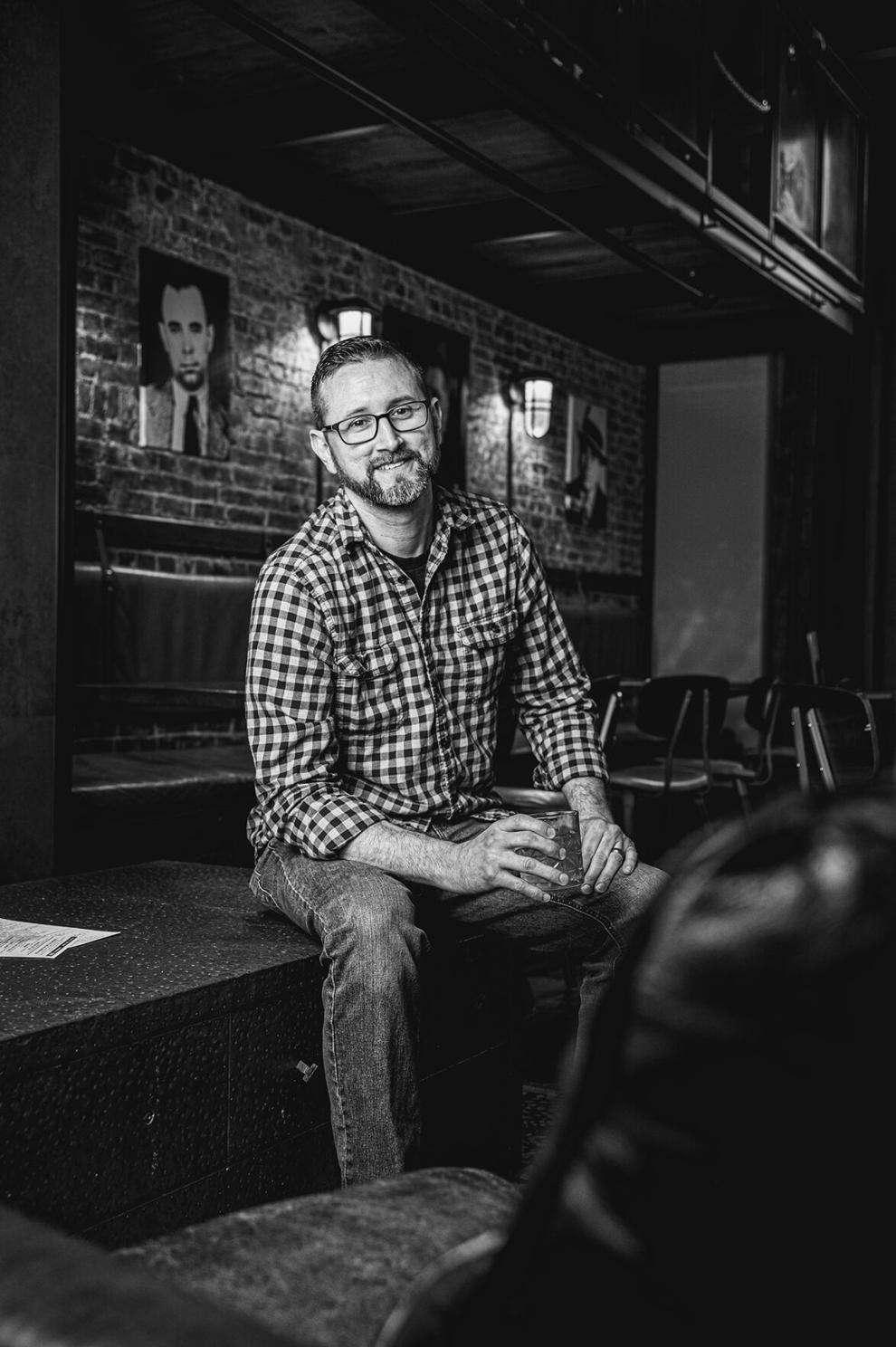 What did you want to be when you grew up?
An architectural engineer.
What inspired you to open your own restaurant?
I always loved to cook; it was something I enjoyed immensely and that came easily to me. I wanted my own combination kitchen and playground, too.
What were some challenges you faced when creating these restaurants?
Staffing was a big one; another was deadlines that contractors weren't meeting. The latter affects your staff, budget, equipment deliveries, opening dates — pretty much anything you have planned.
Is there any part of the Cioccia-helmed culinary experience you're particularly proud of?
I love putting food that is grown and raised in Tennessee on the table for our guests. When you have really good ingredients, the food just happens. Simple, fresh ingredients can make any dish amazing.
What's an unexpected combination of flavors that you like to use?
I really love white beans, fennel and Castelvetrano olives together with a splash of buttermilk. We bring it to the menu a few times a year, usually with confit duck or rabbit.
Given the chance, what do you love to discuss?
I love to talk about how people buy food — especially about the word "organic." My farmers all grow with zero pesticides. They grow as cleanly and naturally as possible and obtain all the certifications for that. Unfortunately, our rain is not organic. The decisions of the farmer at the top of the hill — as well as the actions of other farmers in the area — affect the organic crops, especially if it's windy when chemicals are sprayed. Buy your food at the local farmers' market; you'll eat healthier, feel amazing and support local businesses.
What upcoming culinary trends excite you?
I like that everything is going kind of casual. I'm having fun making dishes that are innovative twists on everyday foods.
What does the future hold for your establishments?
The future looks bright for both, thanks to our amazing staff, guests and management. Chef Raul Garcia at Black Rabbit and Chef Robert Compton at The Farm House are doing excellent jobs — they are so talented.
What legacy would you like to leave in this community?
I want to support this community through buying as locally as these restaurants can; and something we have always done — and will continue to do — is give back to veterans, police and firefighters.