Karen Moore's empathy, energy and motivation to help others has been a constant source of inspiration for everyone who has met her. An active community volunteer, she has served on nonprofit boards, chaired events and worked within organizations. When making deliveries for Meals on Wheels, she and her friend Suzanne Snyder noticed the lack of furniture in many apartments, and Karen knew they could make a difference.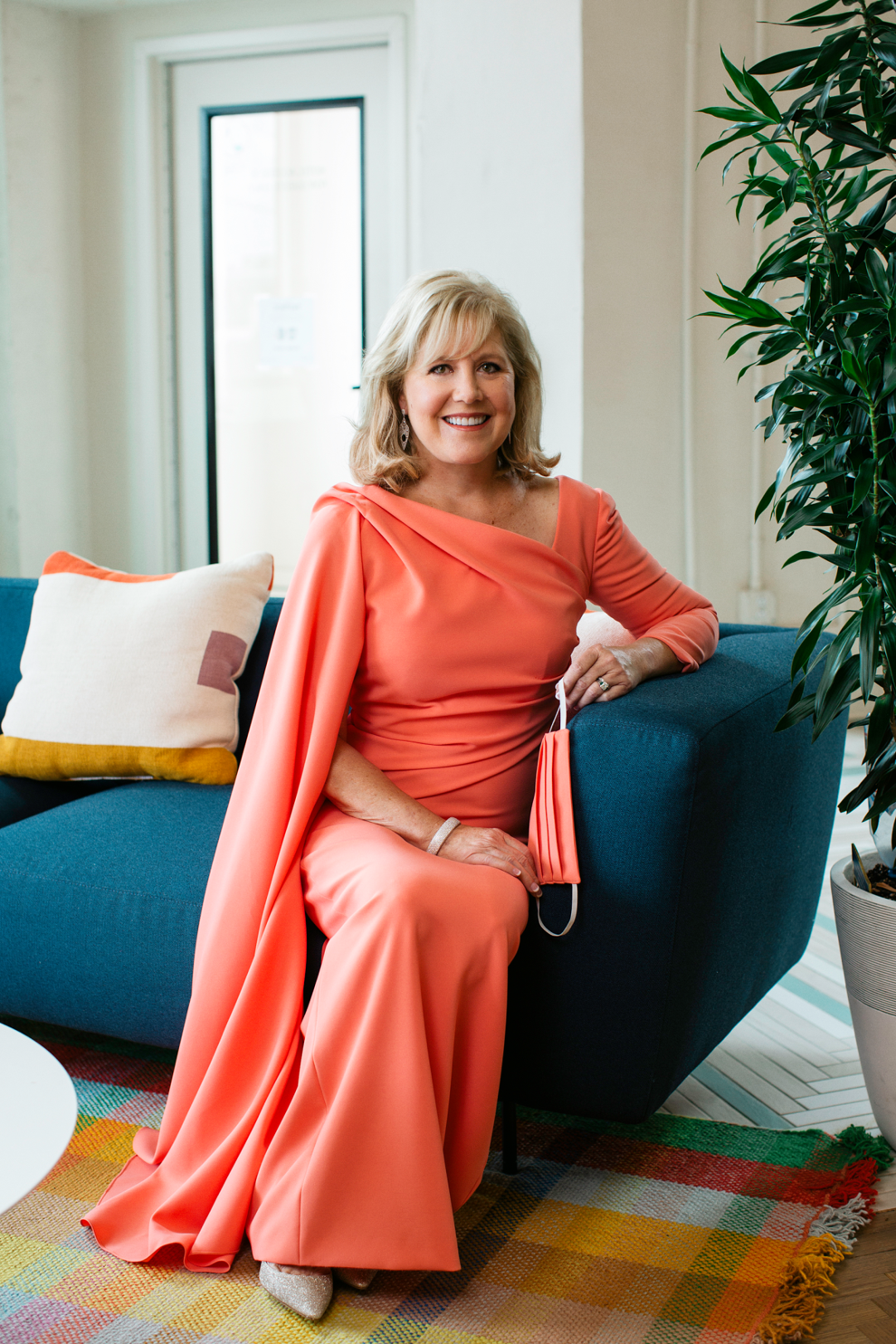 Those encounters sparked the creation of Project Redesign in 2008, and Karen began working tirelessly "to help make houses become homes" with four of her closest friends. She has solicited countless financial gifts, donations of gently used furniture and household items and recruited volunteers to transform spaces into homes. She has lugged sofas, painted walls and compassionately listened to the stories of those moving in. 
Seeing the positive impact Project Redesign was making in people's lives, area nonprofits began asking Karen to help renovate communal rooms. The Martha O'Bryan Center, Safe Haven Family Shelter, Magdalene House and YWCA's Weaver Domestic Violence Center are a few of the organizations whose clients and residents have been able to rebuild their lives thanks to Karen and her team. "Nashville's nonprofits are happy to call on Project Redesign, because we love making these houses livable and something [people] look forward to coming home to," she says.
Project Redesign
Project Redesign's mission is to provide room makeovers for low-income families and interior redesigns for community centers and other nonprofit organizations.
Dress: Cristina Ottaviano gown designed by Trish Townsend. Mask: Houri Barahimi. Jewelry:18-karat white gold and diamond chandelier earrings; 18-karat white gold and 30-carat diamond bangle (Vincent Peach Fine Jewelry)