Sharon and Todd Sandahl, co-chairs of La Bella Notte benefiting the Nashville Opera, love to entertain and were thrilled when we gave them"entertaining" for their theme for the gift guide. After a visit to a beloved Nashville store —Corzine & Co. — they created a perfectly entertaining guide for gifts.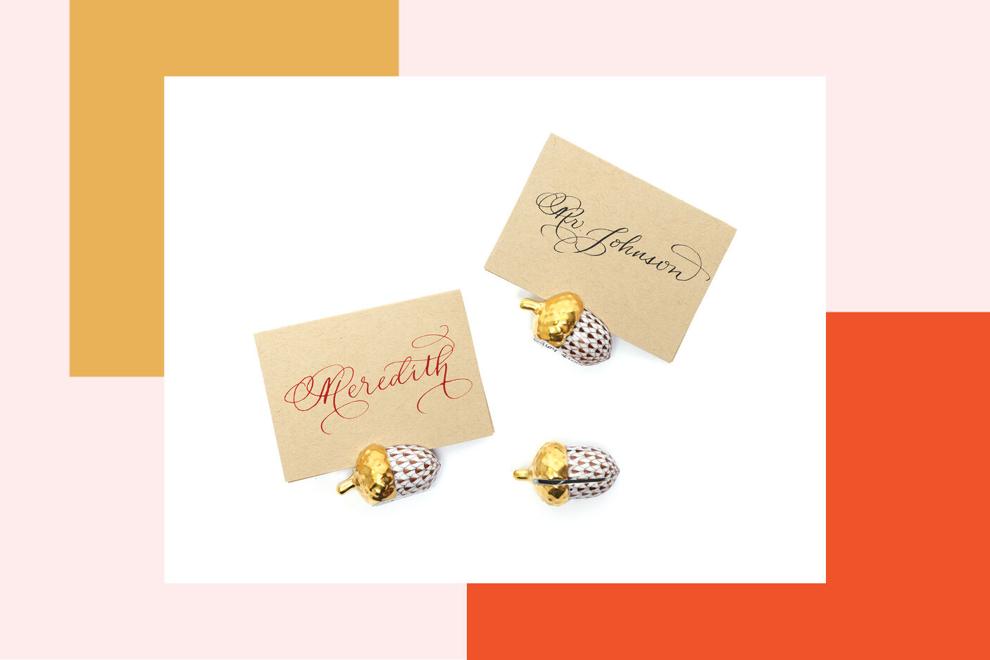 Place Card Holders
These Herend acorn place card holders are simply exquisite. They can be used for seating, or for cards to identify your cheeses on a cheese board, or food on a buffet. These are available in several colors, and are small enough to travel well for gift giving. Definitely, these are a favorite that everyone would enjoy for many seasons and years. Available at Corzine & Co..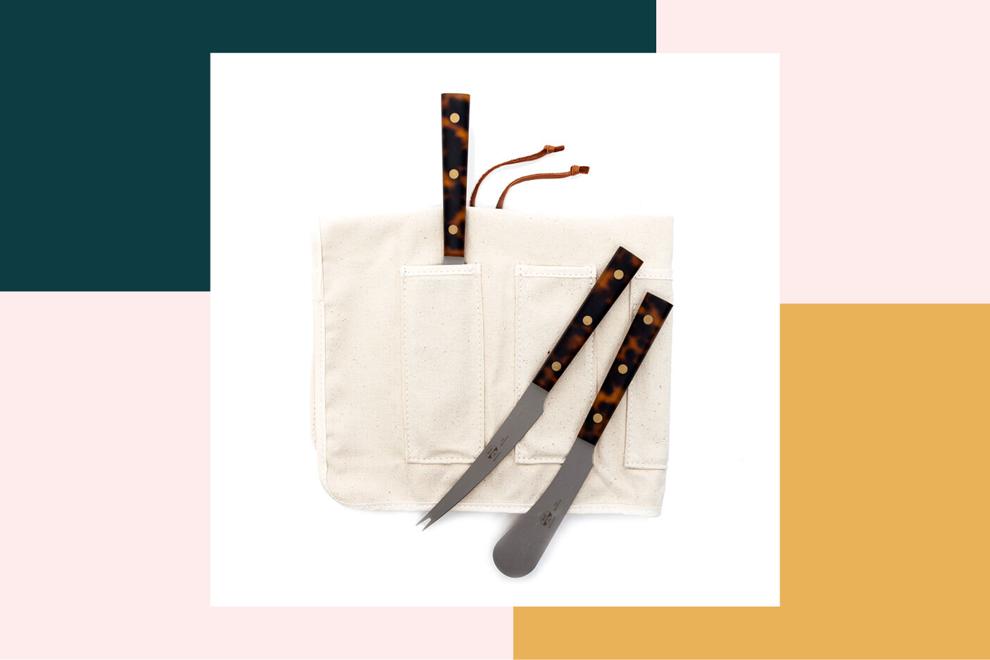 Cheese Knife Set
A fabulous cheese knife set that is rolled into a heavy canvas roll will delight as a gift or as an addition to your own entertaining staples. The set has beautifully textured tortoise handles. The quality is outstanding to the eye and to the touch. This set pairs beautifully with the wine barrel tray. Available at Corzine & Co..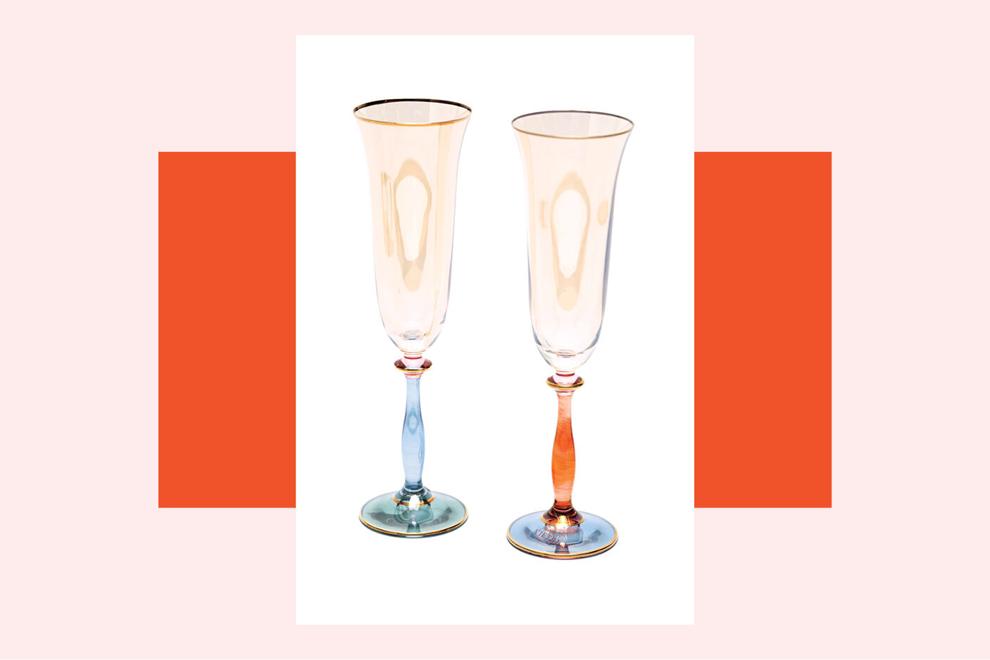 Champagne Flutes
What better way to toast the new year than with a beautiful bottle of Veuve Clicquot and these Vietri champagne flutes? These are fun and whimsical. I'm sure mimosas would be delicious anytime of the year from these. Available at Corzine & Co..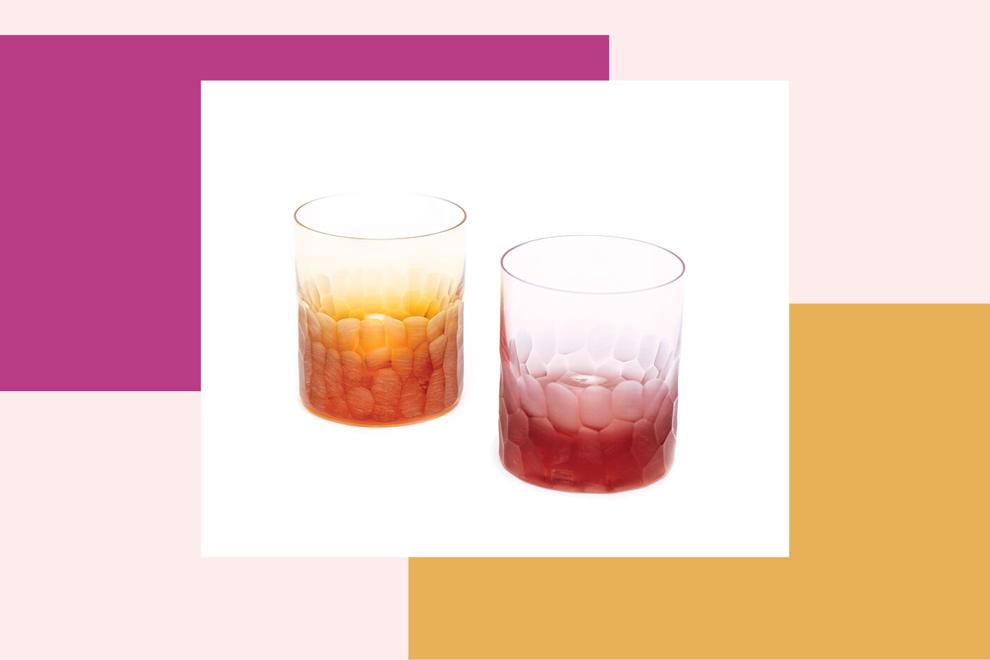 Old-Fashioned Glasses
These old-fashioned glasses are colorful and elegant enough to serve your finest liquors neat or on the rocks. They are heavy and the quality is exquisite. I love that Corzine's has a "wish list" for customers, and these are going to be added to mine. One of my favorite things about Corzine's is that they gift-wrap, and everyone loves to see a Corzine's box and ribbon. There is always something beautiful inside. Available at Corzine & Co.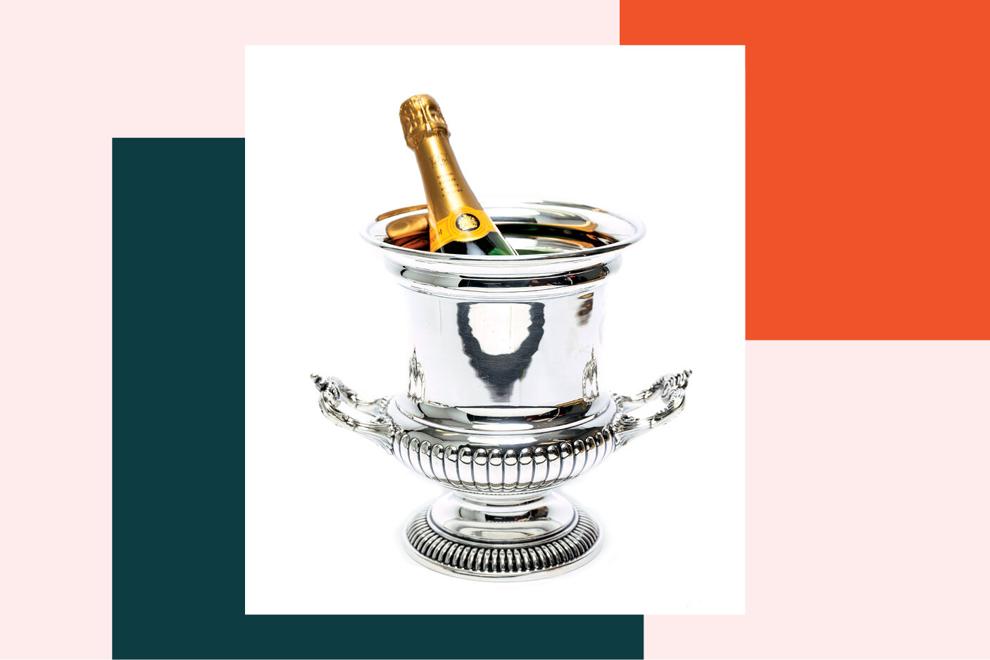 Champagne Urn
The silver champagne urn is one of those beautiful pieces that one should buy once and enjoy a lifetime. Using the same beautiful champagne urn for the celebrations of life will build memories that last forever. I use my champagne urn most often as a vase for large centerpieces. Available at Corzine & Co.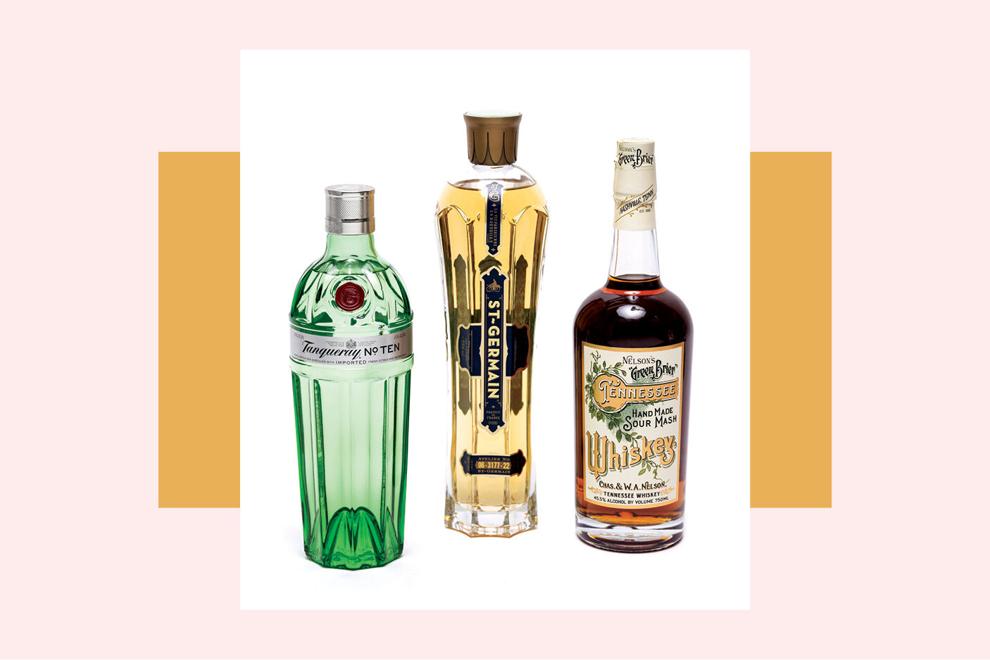 Holiday Spirits
Having a stocked bar is always a good idea during the holidays, and ... well ... anytime! Both house guests and hosts alike often look forward to a cocktail. And most people welcome a fun bottle of spirits as a gift. Our favorite places to purchase liquor and wine are The Wine Chap, Village Wines and Mr. Whiskers.