The teaching bug hit Adrienne Battle, director of Metro Nashville Public Schools (MNPS), as early as third grade, and it was her experiences in MNPS — especially the great teachers, support staff and principals — that inspired her to pursue a career in education. Today, she oversees a school system with approximately 5,200 teachers who support the success of more than 80,000 students in 159 schools.
The Nashville native graduated from John Overton High School and earned her master's degree and doctorate in educational administration and supervision from Tennessee State University. At MNPS, she had served successfully in almost every capacity, from teacher to principal to community superintendent, before being named interim director in April 2019. On March 13, 2020, the school board unanimously voted Adrienne as director, making her the first woman and first MNPS graduate to hold the position. It was barely a week after schools temporarily closed due to the March 3 tornadoes and days before they closed indefinitely due to the pandemic.
The pandemic has shown just how essential schools are to the development and education of children and also to their families. From the earliest days, Adrienne began communicating regularly with parents to share plans, get feedback and help them spread the word. She is extremely proud of the teachers who showed enormous flexibility and great innovation in adapting to the virtual learning environment, staying in contact with students and families and keeping students on track, despite not being able to see them in person for many months.
While Adrienne can be found after hours with her husband and two little boys, we caught up with her at the office and chatted about the biggest challenge facing our schools, the best advice she's received and her favorite old Nashville spots.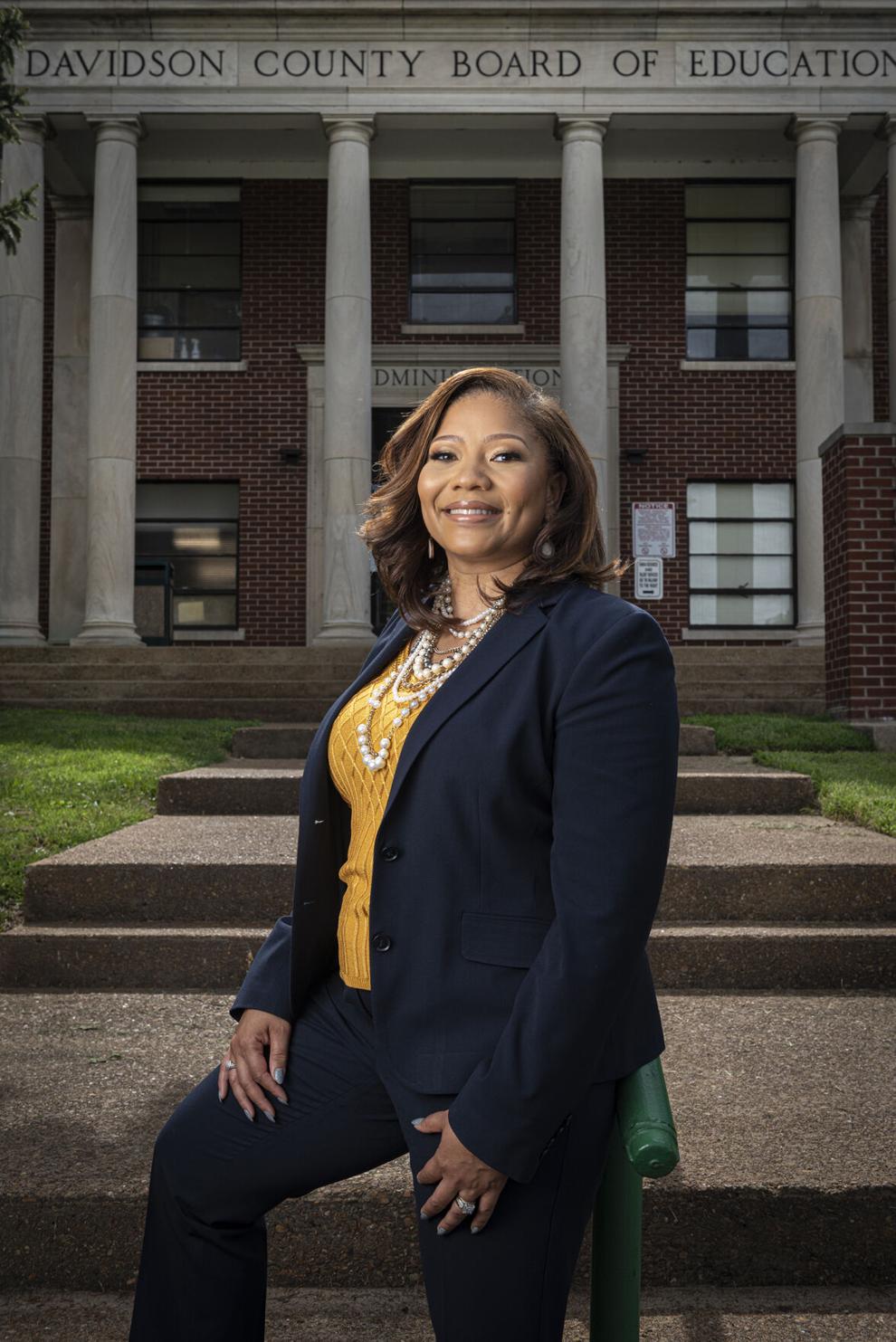 What's the biggest challenge facing Metro Schools? Continuing to address the effects of the COVID-19 pandemic. We are working hard every day to keep our students safe while making sure they are known, on a path to success and getting a high-quality education in every classroom in every school.
What accomplishments are you most proud of during your time as director? Well, first, I'm proud of being appointed as the first MNPS graduate to serve as director of schools, and I hope I can be a role model for students who want to be educators. While I haven't had a "normal" tenure by any stretch, I'm proud of the way my team and I have been able to guide the district through the tornado in March 2020 and then the pandemic, always keeping a laser focus on making sure every student is known.
How do you make sure "every student is known"? By talking to them, listening to them, getting to know their families, understanding their strengths and talents and aspirations, and working to meet their needs so they can succeed in school — and so they can do great things after they graduate.
What's the best leadership advice you've ever received? Your performance is your résumé. What I take that to mean is that you have to focus on the now, on providing the best educational experience for the students you serve every step of the way. Every day matters and has an impact on the futures of our young people, and it is my responsibility to perform at a high level to provide pathways for success on their behalf.
When you have out-of-town guests visiting, where do you take them? Good restaurants, TSU and Titans games, and concerts.
What's your favorite "old Nashville" restaurant? The original Elliston Place Soda Shop and Houston's. I also loved Becker's Bakery, both in Donelson and on 12th Avenue South.
What's your favorite locally made product? Purity Orange Drink, which I remember from taking field trips to the Purity plant here in town when I was a kid.
What's your favorite local event? TSU Homecoming Weekend and our local 5K events.
What trait do you admire most in others? Professionally, it's coachability. Personally, I love people who are nonjudgmental and can work and get along with everybody because they embrace diversity.
What's the one thing you hope never changes in Nashville? I hope we don't lose the small-town sense of connectedness we've felt through the years as the city continues to grow and thrive. And I hope we never lose touch with our history. There are a lot of important pioneers who paved the way for people like myself.