An important part of Monique Odom's job as director of Metro Nashville Parks and Recreation is getting the right people involved in making decisions that impact our neighborhoods and communities, because parks are vitally important to the economic value, environmental sustainability and positive social and physical health of our city. As proof, use of the greenways, trails and golf courses skyrocketed during the pandemic as citizens took advantage of the only safe recreation option.
With more than 16,000 acres to manage, Monique welcomes support from public-private partnerships that are so important to sustaining many programs. She works with 19 Friends groups, the Nashville Predators and the Nashville Soccer Club, among others, which provide funding, activities and hands-on help for current projects, like Mill Ridge Park, a 622-acre parcel in southeast Davidson County; Ravenwood Park, almost 800 acres in the Donelson/Hermitage area; and master planning for Fort Negley Park, which is about to begin.
July is National Park and Recreation month, and it is "a great time to get to know your park department [and] take advantage of the many free events and programs that we offer," says Monique. "We have a lot going on!" While you can learn more about programs and activities on social media or by subscribing to the newsletter, she recommends visiting the nature centers, community centers, fitness centers, cultural arts centers and historical properties that are in the parks system. Considering her position, it's a bit surprising when Monique says she doesn't get outside often enough, but we caught up with her at the Centennial Art Center, where she shared why our parks are important, her favorite spot in them and her favorite sporting event.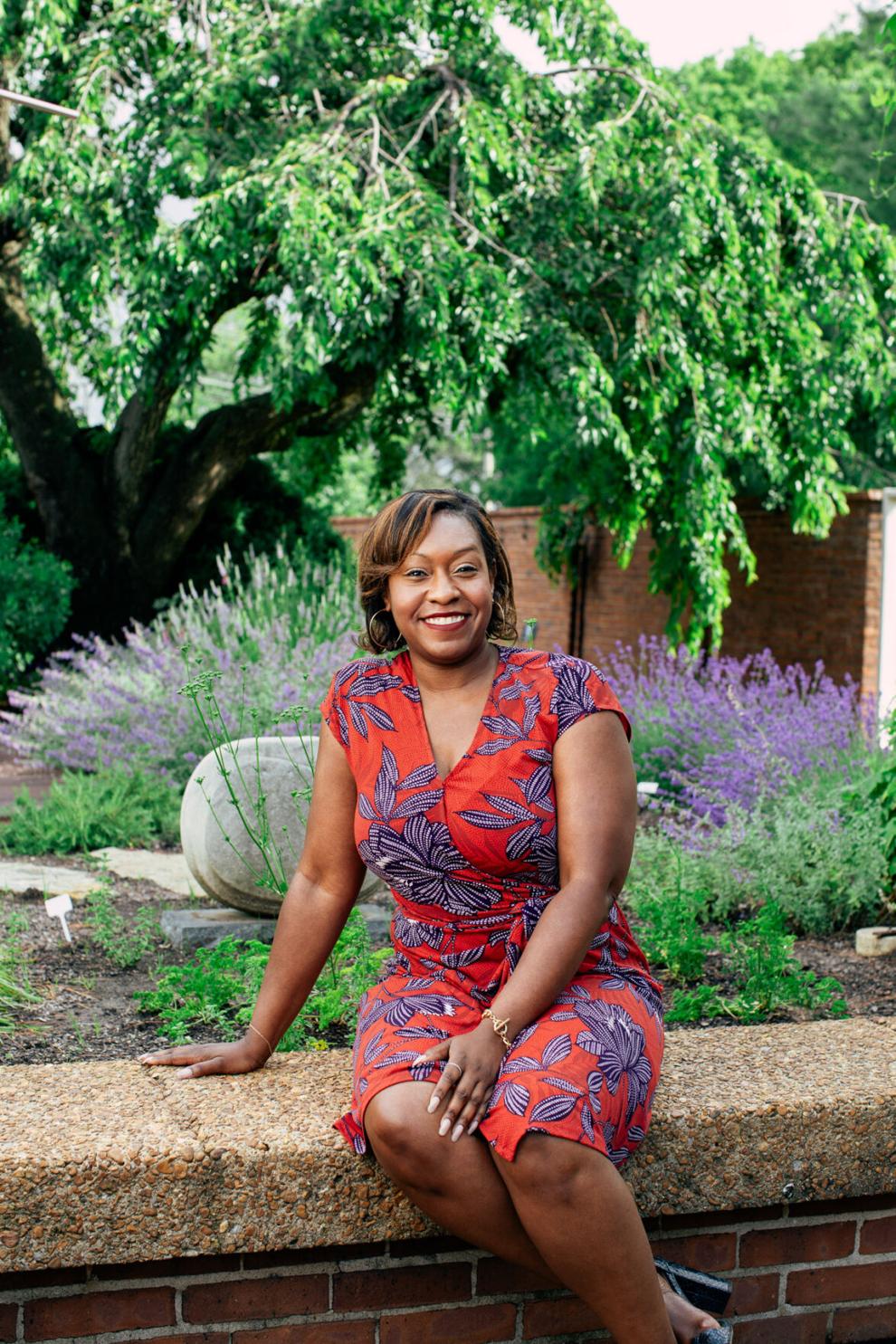 What is the greatest benefit of our parks? Parks help create stable, healthy and viable communities. Parks, green spaces and trails have a positive impact on not only one's physical health but one's mental health, as well. Parks, open spaces and the many programs offered by the department also help facilitate positive social connections, which are so critical in today's environment.
What's your favorite spot in the metro parks? The Whites Creek Greenway. It's off the beaten path, close to home and provides respite from the busyness of life. I've spent some special times with my son there.
What are some parks you consider hidden gems? I'm discovering new gems every day in the parks system. Many of them are "hidden" in plain sight, so I'll admit my answer could vary depending on the day. The Centennial Art Center is one such gem. It's steeped in important Nashville history and offers aesthetics and ambiance that soothe the senses.
What would people be surprised to learn falls under Metro Parks? People are usually surprised to learn that Ascend Amphitheater is part of the parks system. The Nashville Zoo, the City Cemetery and the Adventure Science Center are also on park property. People would also be surprised to know that we have a marina, Hamilton Creek Marina. Beyond that, it's rare that people understand all the programs and services we offer because [they're] pretty vast.
What are a few don't-miss activities during Park and Recreation Month? Take the kids to Outside Cinema at Mill Ridge Park. Check out the Big Band Dances, with live music from the '40s and '50s, at Cumberland Park, [or] pack a picnic basket and go to Jazz on the Cumberland. Look into some of the great classes offered at our nature centers. Make sure you take time to see the free exhibit at the Centennial Art Center that explores the worlds of calligraphy and clay. You'll also want to make sure you check out the groundbreaking photography exhibit Lynn Goldsmith: The Looking Glass at the Parthenon.
What's your favorite restaurant? Wendell Smith's. The food reminds me of how my grandmama cooked. It's always so good.
What's your favorite locally made product? My go-to for flowers and plants for my yard is Flowers' Farms. For jewelry, it's M2 Collection for me. Love their bracelets!
What's your favorite local event? My favorite sporting events are my son's track meets.
What's the one thing you hope never changes in Nashville? That's a good question. Nashville has changed so much already, and it's apparent. I guess I'd have to say I hope the city's reputation of being one of the friendliest in the nation never changes.