Brittany Cole believes in "living well and leading well." In other words, the way you live your life is directly related to how you lead and work because you bring who you are to what you do. While working in marketing at Pfizer, she built a "side hustle" by applying that tenet to coaching and consulting with women leaders who wanted to enhance their brand and leadership skills to advance their careers. During this time, Brittany became curious about how she also could help provide companies and managers with the skills to lead inclusive teams and decided to study the executive course Strategies for Building and Leading Diverse Organizations at The Harvard Kennedy School.
In August 2019, Brittany went out on her own with Career Thrivers, a leadership development firm that partners with companies to cultivate an inclusive culture where everyone believes they belong and can thrive. She accomplishes this through targeted programming, keynote speaking, coaching and consulting. In November 2020, Brittany released her bestselling book, Thrive Through It: A Guide to Redefine Resilience, Communicate with Empathy, and Practice Allyship in Your Life and Business, which provides practical tools for dealing with difficult times personally and professionally.
When Brittany isn't working with corporate giants like Bridgestone, CAT Financial or Tractor Supply Co., she still coaches women and Black professionals one-on-one. She shares her expertise as a board member for the Arts and Business Council of Greater Nashville, BrainTrust and Cable Nashville. Brittany is also on the leadership team of Nashville Design Week, an all-volunteer nonprofit, providing insight on bringing more inclusivity to the programming. Her efforts will be seen during the festival held Nov. 1-5 this year. We met Brittany at meet + greet, where she frequently coaches clients, to hear more about Career Thrivers, her role at NDW and the motto she lives by.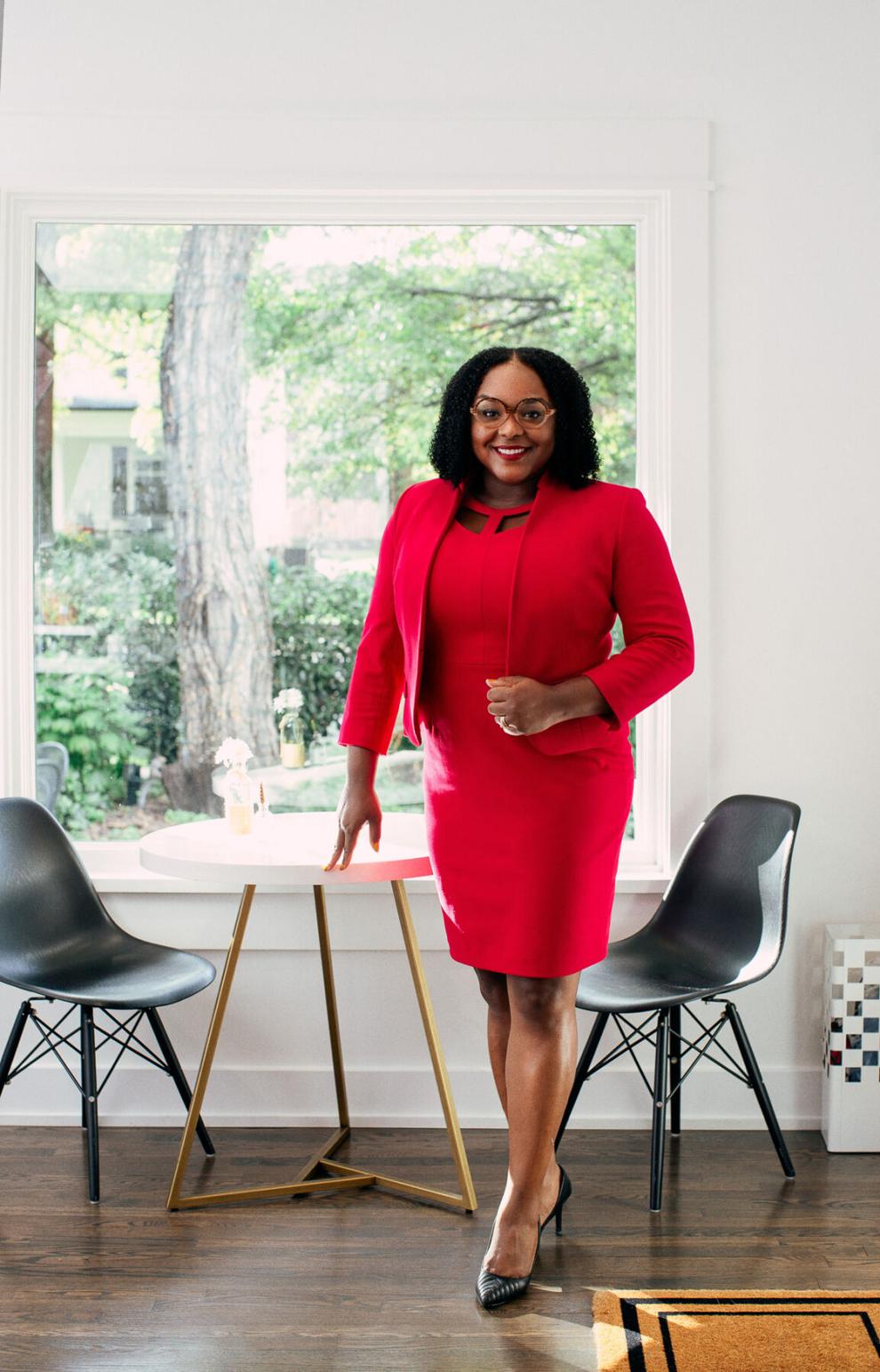 What services does Career Thrivers bring to an organization? Career Thrivers is a leadership development firm that helps organizations cult-ivate a culture where everyone can thrive. We do this through DEI strategic planning, targeted learning/leadership development, events and coaching.
Do you have a motto? My motto is "every experience is an opportunity for continuous improvement." I live by this motto because I believe, whether you're in a situation that is ideal or one that is irksome, there's always something you can learn and apply to focus forward and thrive through it. I created this motto in the midst of a traumatic career experience, and it works in every area of life because it helps me to manage my mindset. So much of what we experience personally and professionally is about perspective, and this motto helps me take a growth mindset perspective to my life and career.
What's the best part about working on Nashville Design Week? I've attended every Nashville Design Week, and last year, the NDW team asked me to join them as an advisor to guide them through taking a more intentional approach to creating an inclusive week. Sharing my knowledge and wisdom on diversity, equity and inclusion and getting to help curate the week of events with diverse speakers and moderators has been the best part of working with the team.
When you have out-of-town guests visiting, where do you take them? We'd have a fun Saturday at Fifth + Broadway visiting the National Museum of African American Music followed by the best pizza in town at Slim & Husky's and dessert at Rolled 4 Ever Ice Cream. On Sunday, I'd take them to Watson Grove Baptist Church and Sinema for brunch!
What's your favorite locally made product? Some of my most favorite locally made products include the best gourmet popcorn by KiNiMi Kitchen, handcrafted rose oil and candles by Bloom By Simply Lanae that is like a fountain of youth for your skin, and authentic Ghanaian clothing from Threads by Dreads.
What's the one thing you hope never changes in Nashville? Despite the changes [brought] by the construction of I-40, I hope that the historical, social, cultural and inclusive economic significance of Jefferson Street never changes. Jefferson Street is a historic landmark in Nashville, the epicenter of Nashville being known as Music City and a beacon for the Black community. From providing sanctuary for runaway slaves after the Civil War to connecting three of Nashville's four HBCUs and being the business address of over 50 Black-owned businesses, I hope Jefferson Street continues to be owned by and celebrated for thriving Black-owned businesses.