"Are you behavin'?" is the phrase often asked when Bill Forrester greets you at the door of any fundraiser, private party or wedding. It's also the question that lets you know the evening will be perfect. For decades, Bill has been indispensable in coordinating an untold number of family celebrations and charitable events. From age 17, he learned from the best, Sam Henderson, who was an icon among Nashville's legendary hosts and hostesses. Now, Bill is a legend in his own right.
During the pandemic, Bill has been surrounded by the women he loves: his wife of 43 years, Irene, his daughter, Peaches, and his granddaughters, Billie and Breah. When they're not trying recipes for their new plant-based diet, he is checking on his multitude of friends and still putting in time at his other career as a private investigator.
"P.I. work is probably the most enjoyable and rewarding thing I have ever done," Bill says. That career led to him cofounding the Cumberland River Compact in 1997. In addition to serving on its board, he's also served on the boards of Second Harvest Food Bank of Middle Tennessee, Park Center and St. Luke's Community House, among others. 
He's also very involved in Holy Trinity Church, where he has attended his entire life and is currently treasurer. It means so much to him that he planned to request contributions to his church in lieu of presents for his 70th birthday party, which unfortunately, wasn't held due to COVID-19.
As the man who has seen all sides of the city, Bill has plenty of tales to tell. He's talked to Bill Clinton on the telephone (thinking it was a prank) and hung out in the kitchen with Barbara Bush. He asked his trademark question to us before talking about his favorite events, celebrities he's met and what's left on his bucket list.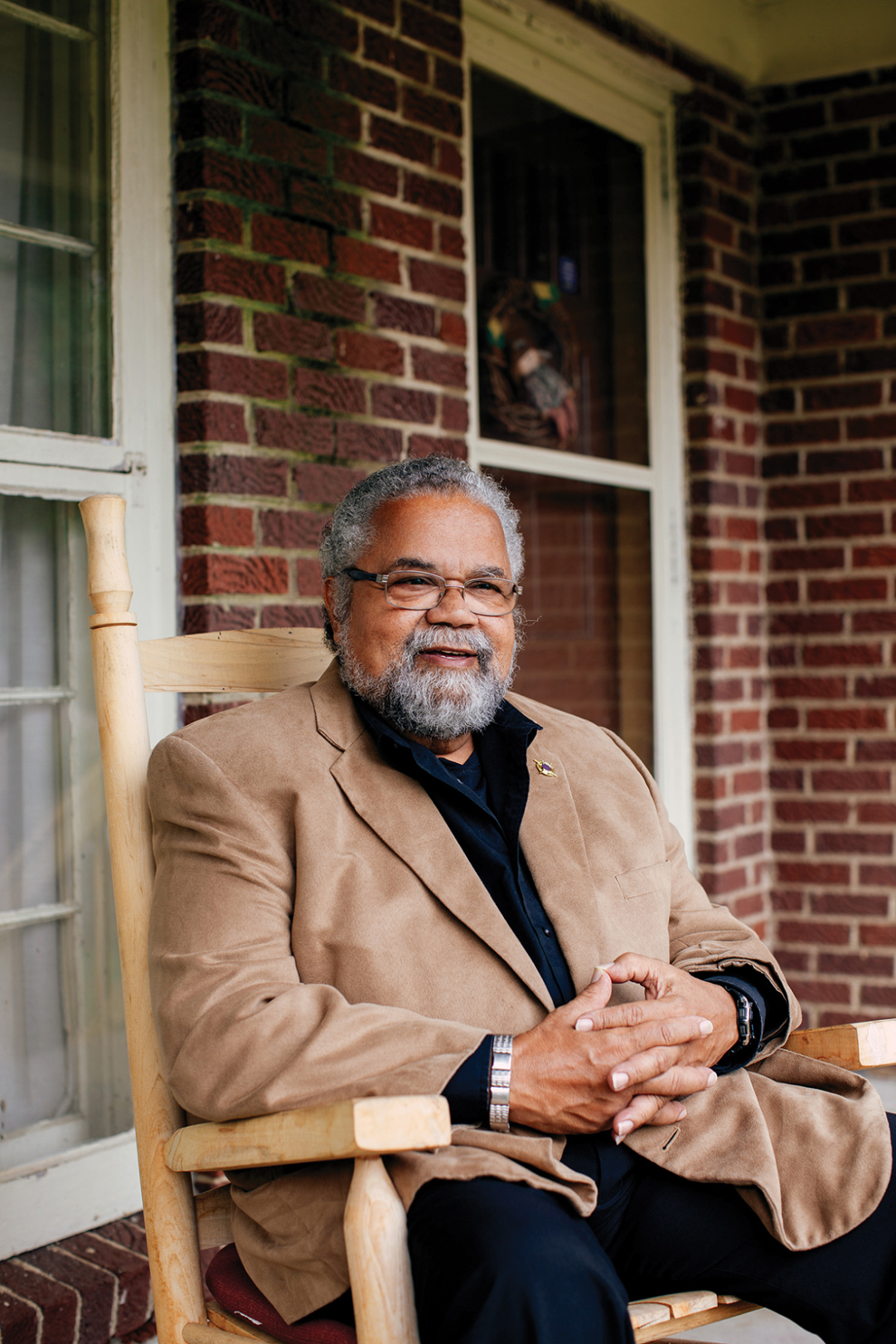 Who got you started in the party business? Sam Henderson was instrumental in getting me involved when I was almost 18, in 1968. Sam was an icon. If people called him into their homes, they didn't have to worry about anything going wrong. He knew how to cover the bases, and that's what he taught us. Also, Joe Lee taught me to bring a strong staff — that the people you're surrounded with work together as a team. They were both team players. Sam wouldn't ask you to do anything more than he would do himself. 
What event have you missed most this year? I have a lot of favorite events, and they're all fundraisers: Chukkers for Charity, Harpeth Conservancy River Swing, Once in a Blue Moon (Land Trust for Tennessee) and Cumberland River Compact events. I didn't miss this one, because we had it: How About Dinner and a Movie (Park Center).
When you have out-of-town guests visiting, where do you take them? In no particular order: Cheekwood, the Frist, the Nashville Zoo (my favorite), Titans games and soccer games.
What restaurant have you missed most during the pandemic? Now that we are vegan, we haven't really missed a lot of restaurants, because we cook mostly at home. Prior to that, I liked Fleming's, and Logan's was great to go to with the family. And our favorite now is The Southern V. We pick up food from there.
What meal have you made the most during the pandemic? Lots of salads and vegetables, and we really like the Lightlife vegan burgers.
What's your favorite locally made product? I love Thistle Farms products. 
For a little peace and quiet, where do you like to go or what do you like to do? Right now, my peace and quiet is in the backyard. I love working in the yard. The golf course is another place.
What's your favorite local event? I have several: My favorite of all is the jazz concert at Holy Trinity Episcopal Church. It's usually in April, May and June every year, but this is the first time in 20-something years that we haven't had it. It's a fundraiser, and it's a lot of fun. In that old church, the sound is unbelievable. My other favorite event is the Dragon Boat Festival for the Cumberland River Compact.
What are you currently reading? I've been reading Becoming by Michelle Obama and Eat to Live by Dr. Joel Fuhrman.
What was your most memorable Nashville celebrity sighting? Early on, I was so excited when I saw Amy Grant in person. I think she is the most terrific person with a magnificent voice. Then, later on, I got to meet Vince Gill. It was memorable to meet those two, because she was so nice, and Vince and I just sat and chatted. I've seen a lot of people — football players, musicians, other celebrities — but they really stand out. 
My first memorable sighting was when Alex Haley was taping at a radio station near my parents' house near Music Row. I stopped by the station, because I just wanted to shake his hand. Well, I told him, "This may sound crazy, but I would love for my mother to meet you," and asked him, "Have you had dinner?" We drove around the corner, and he ate dinner with us! He kept up with my mother for a long time after that.
My third person is Barbara Bush. She was the most delightful lady. It was at Colleen and Ted Welch's for a fundraiser and taking photos with donors. When they took a break, she would come back in the kitchen, and we would talk about kids and reading and people, and she talked about kindness. (And I'm thinking, "I'm talking to my mama?") We were laughing and cutting up until she had to go take more pictures. Later on, she sent Jean Bottorff to the kitchen, because she wanted her picture made with him because he was "such a character."
Finally, I recently met Jill Biden. Really enjoyed talking to her. She was so down-to-earth.
What's the best advice you've ever received? There's so many. A good friend, who was really like my assistant father, was M.G. Blakemore. He was a state representative, taught at Meharry and became a lawyer later in life. He always said, "I don't care what you do. Always bring more to the table than an appetite." Any situation, whether it's church, sports or a fundraiser, always contribute. Give, don't just receive. 
Be firm. Be fair. Be appreciative. Be honest. That's how I was brought up.
As a kid, what did you want to be when you grew up? I wanted to be a lawyer only because my brother wanted to be a doctor, and we couldn't have two doctors, because Papa was a doctor. I realized after Blakemore and my godfather Z. Alexander Looby died, I really didn't want to be a lawyer anymore, [because] I wanted to practice law with them. 
What person has influenced your life the most? There are lots of folks. I can honestly say my mother and father. They really exposed me to travel, different parts of the country and sites. We'd travel as a family to the AMA conventions as a family. I can't say enough about my family — my sisters, my brother, my wife, my kids, my grandkids. 
Outside of my family, there are three guys: Z. Alexander Looby, M.G. Blakemore and John Seigenthaler. Those three men really kept me in line.
What's one thing you want to cross off your bucket list? Skydiving
What's the one thing you hope never changes in Nashville? The kindness and generosity of Nashvillians. And Southern hospitality, because when given the opportunity, Nashville can be one of the kindest places.