When Cordia Harrington purchased her Franklin home in 1996, the backyard was "a blank canvas." Save for a few trees ringing the property and a pool in the center, the outdoor space was an empty slate waiting to be turned into a garden oasis. And over the past 25 years, Cordia — along with her husband, Tom, whom she married in 1997 — have transformed the yard into a soothing respite that's perfect for relaxing and entertaining.
The pair added every piece of landscaping themselves, often incorporating plants or trees with sentimental value, like a strawberry bush planted with cuttings from Cordia's dad's garden or a spectacular Japanese maple that was a thank you gift from Cordia's sister and brother after she took them on a trip to Japan. The project has been a true labor of love that Cordia and Tom have invested in consistently throughout the past two and a half decades.
"I would say we do a project every year," Cordia says. "It might be a piece of sculpture, [or] it might be new furniture." Over the years, the projects have included retiling the pool, building a koi pond with waterfall, adding seating for entertaining and building a covered, furnished veranda. The veranda was one of the most recent projects — completed in 2018 — and was overseen by Cordia's sister, Bec Porter of ReFresh Interiors.
"Cordia decided she wanted more living space out back, so we all started brainstorming and talking about what that could look like," Bec says. Bec worked with architect Terry Bates to design the area, a circular space surrounded by stone columns that includes a custom cast stone fireplace, oversized gas lanterns and all-seasons furniture designed by Century. It's the perfect place for Cordia and Tom to relax after a long day, entertain guests, watch their grandkids swim or, as has been the case throughout much of the past year, get work done. "I did many a Zoom call from here," Cordia says with a laugh.
The veranda, like so many other aspects of the backyard, was built with family and entertaining in mind. Cordia's two sons, Tom's daughter, their nine — soon to be 10 — grandchildren and Cordia's brother and sister all live nearby, and Cordia and Tom love welcoming them to the space. Throughout the pandemic, the families would schedule time to use the pool, and Cordia even booked massages on the veranda for everyone.
"This yard saved the whole family during COVID," Bec says. "It was an escape."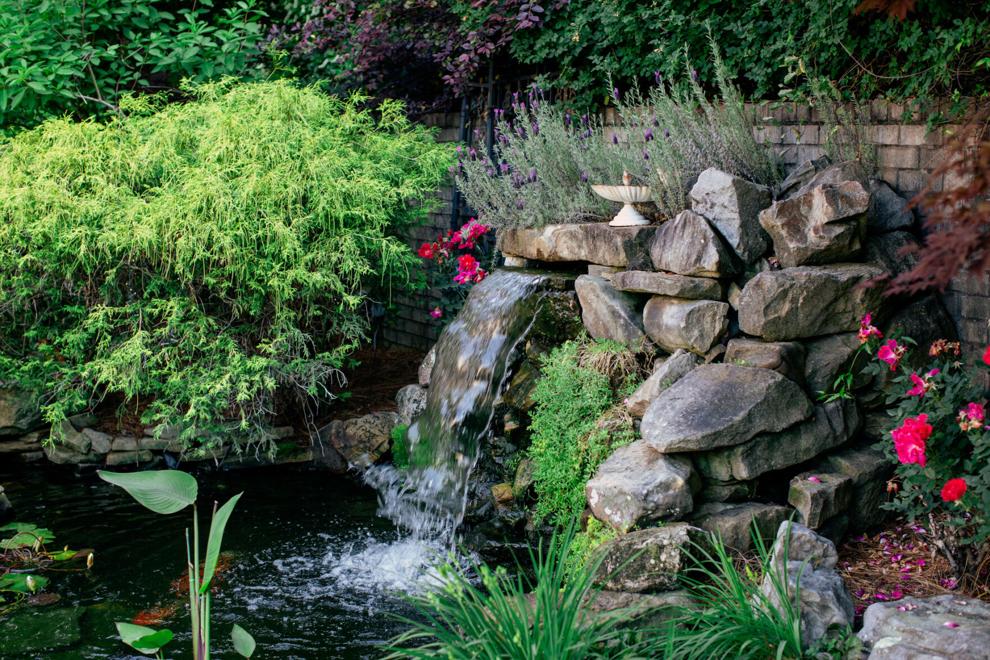 Fish Tales
Cordia really wanted a water feature, so she built a koi pond with a waterfall in the backyard. "Since then, we've just had a blast collecting these koi fish," Cordia says. Two of the fish came from Cordia and Tom's neighbor, Michael W. Smith, and one fish was an unexpected gift that Cordia received while attending Amy Joyner's birthday party. "It's a very mixed family of fish in there, but it's fun," she says.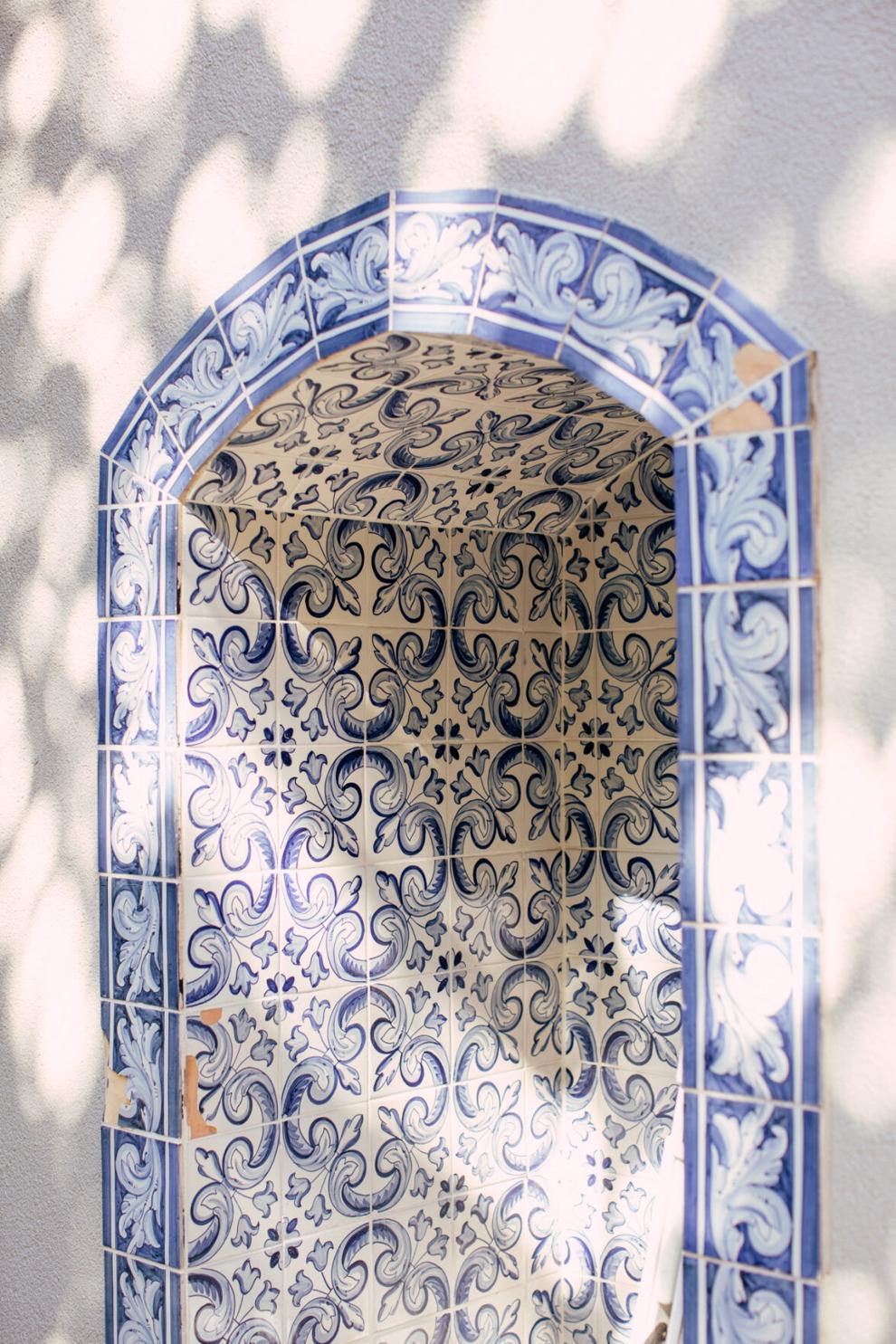 Tile Style
The blue-and-white tiles used for the wood box on the veranda were purchased by Cordia and Tom during a trip to Portugal and were the design inspiration for the entire project. "When we were in Portugal, everywhere you'd go, you'd see these old tiles," Cordia says. "So Bec incorporated our love of Portugal, and it really set the theme for the whole veranda."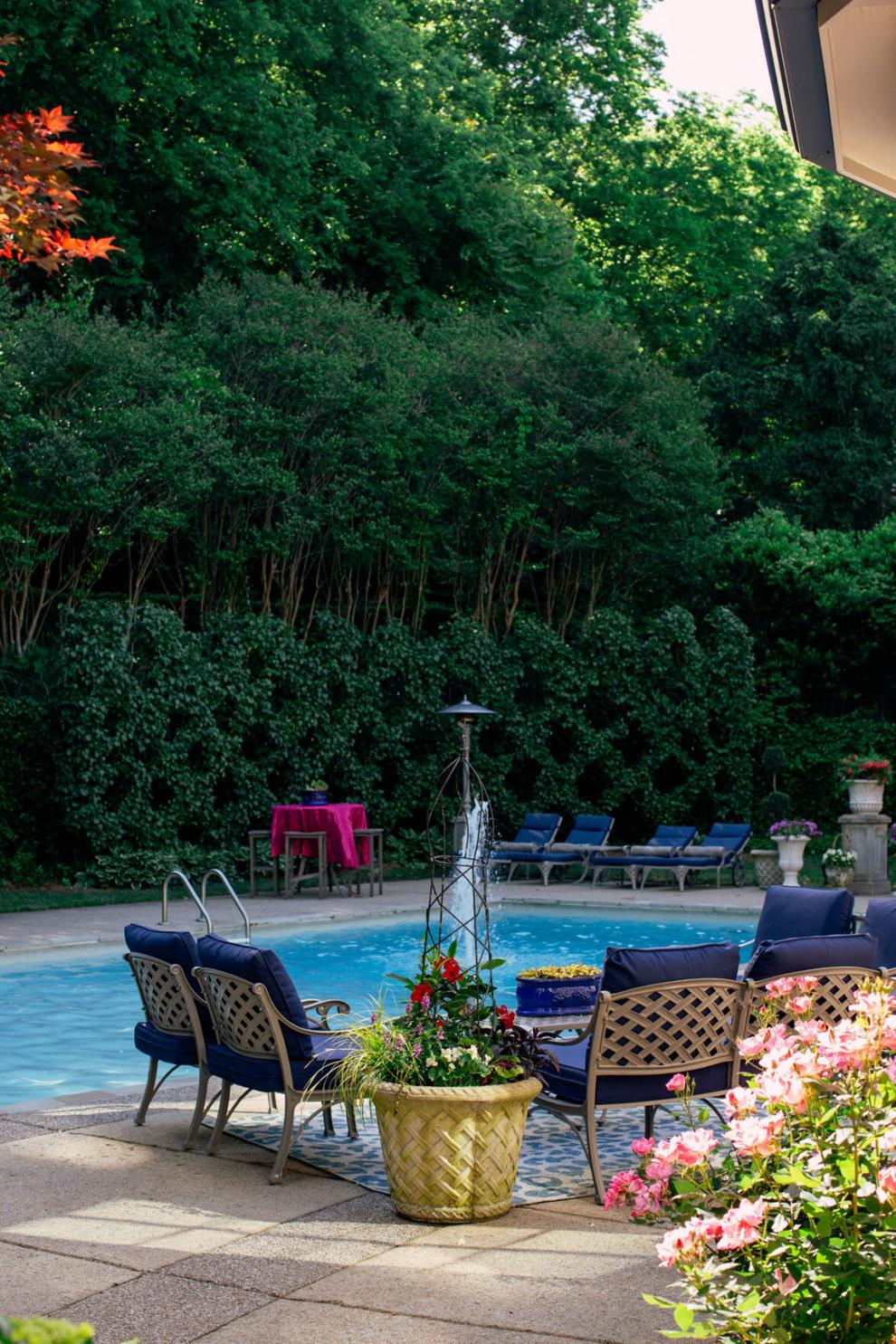 Wall of Green
The Belgian fence that runs along the back of the property came from the Antiques & Garden Show about 15 years ago. "We saw that at the garden show and just went crazy over it," Cordia says. The espalier, which was part of one of the show's featured gardens, was installed shortly after the show closed.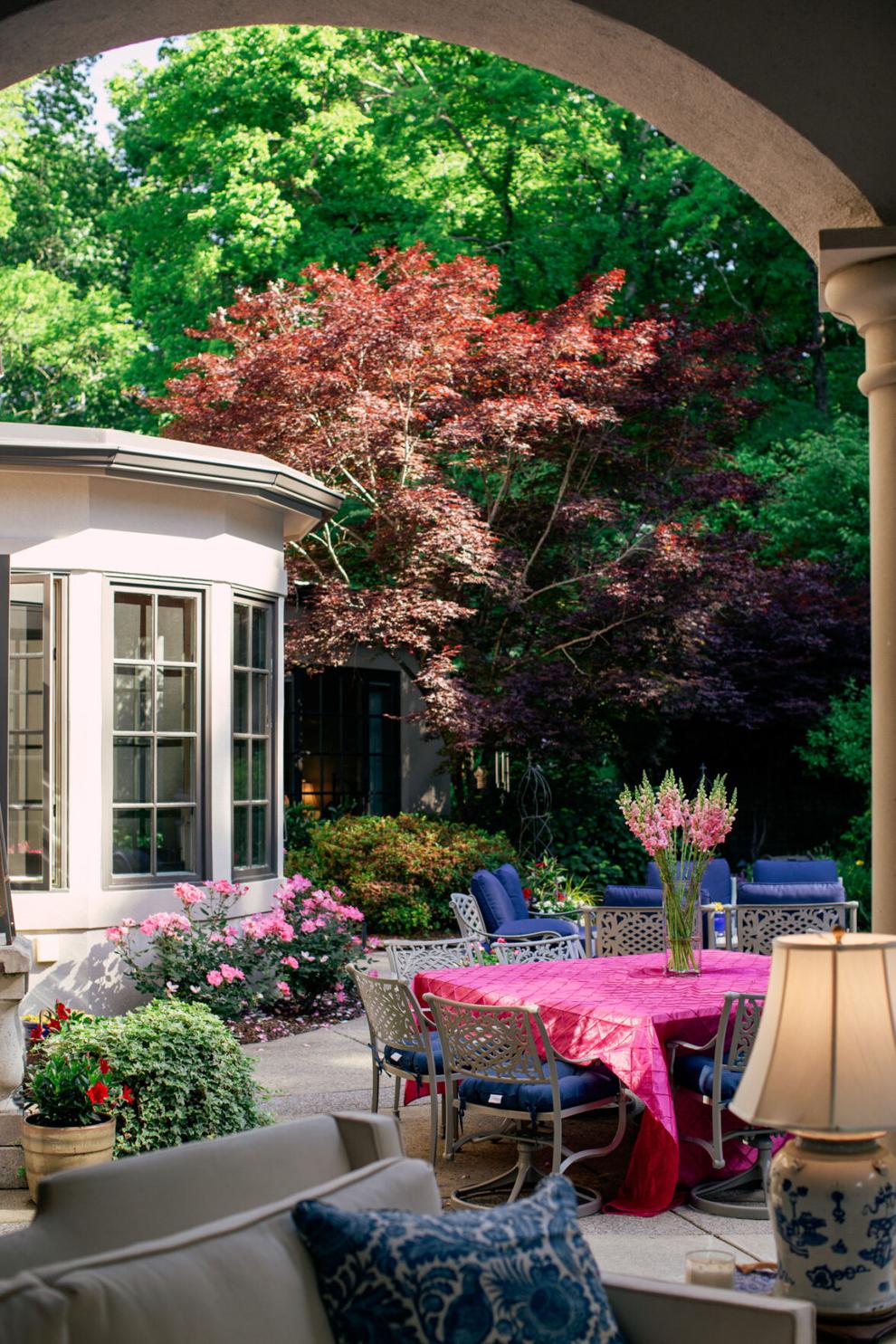 Party Time
With so much family nearby and her involvement with many business and charitable events, Cordia really wanted a space where she could entertain. The backyard can host up to 200 guests at a party, with seating for 60. All of the furniture was handpicked by Cordia at factories in China. "When I was designing the backyard, I knew I wanted to be able to seat a lot of people outside because I love to entertain," she says. "So, I literally flew to China and looked at the factories where I could find different kinds of furniture and have it shipped. I had a container full of patio furniture shipped."