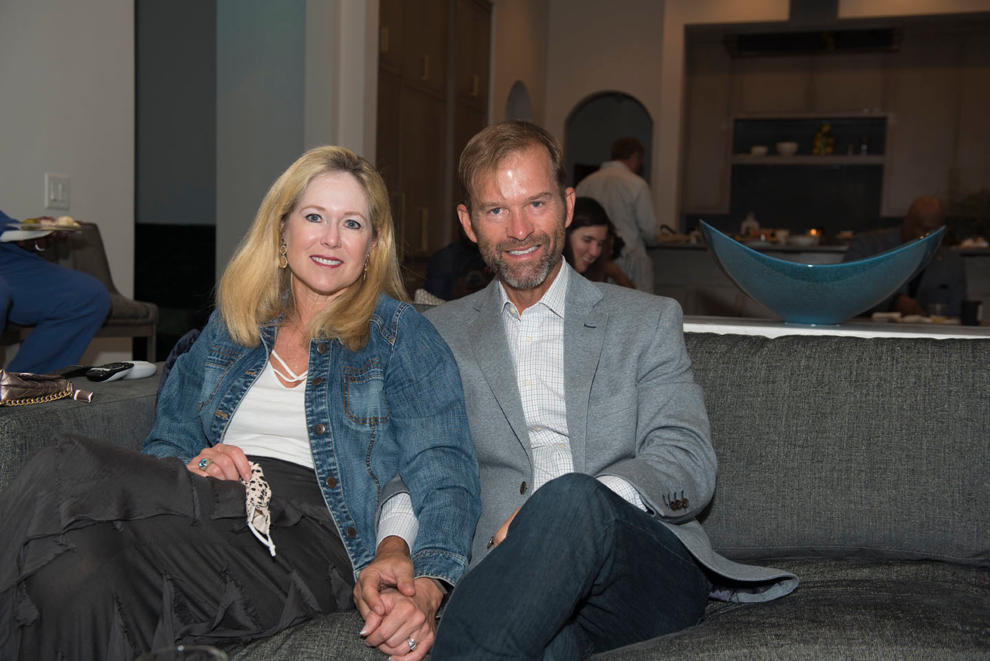 The Nashville Public Library Foundation's Literary Award Gala took on a very different look and feel this year. Due to the pandemic, the weekend that traditionally honors a distinguished author for their contribution to literature was replaced with an all-virtual celebration of literacy and learning in our city. Co-chairs Wanda Lyle and Gail Williams did a fabulous job of reinventing the fundraiser as the Stay-at-Home Literary Award Gala.
In keeping with one tradition, the Literary Award Public Lecture premiered free and open to the public on Saturday morning. Viewers logged in to see emcee Ketch Secor — Old Crow Medicine Show founder and children's book author — and to hear the stories from a diverse group of residents whose lives have been transformed by the library and its programs, such as Babies and Books, Limitless Libraries and Adult Literacy.
On Saturday evening, generous supporters had exclusive access to a televised program, but before settling down to watch the show, many enjoyed dinners prepared by popular chefs, including Tailor's Vivek Surti and Thai Esane's Nina Singto, or carry-out meals from Slim + Husky's and Maneet Chauhan's restaurants. Maneet also emceed the program with country star Dierks Bentley. It included greetings from past honorees, more stories of library experiences — such as that of 2020 Nashville Youth Poet Laureate Alora Young — and words from city leaders before closing with a message from Colson Whitehead, who is the 2021 Literary Award Honoree.
The virtual events highlighted 10 stories of those who have been empowered by the Nashville Public Library and its programs, many of which go beyond the traditional books-on-the-shelf perception of a library. The Stay-at-Home Literary Award Gala was an exciting kick-off to a year-long celebration of "Literacy as the Great Equalizer," highlighting the Nashville Public Library Foundation's commitment to advancing diversity, equity and inclusion through the support and promotion of our library's life-changing literacy programs.