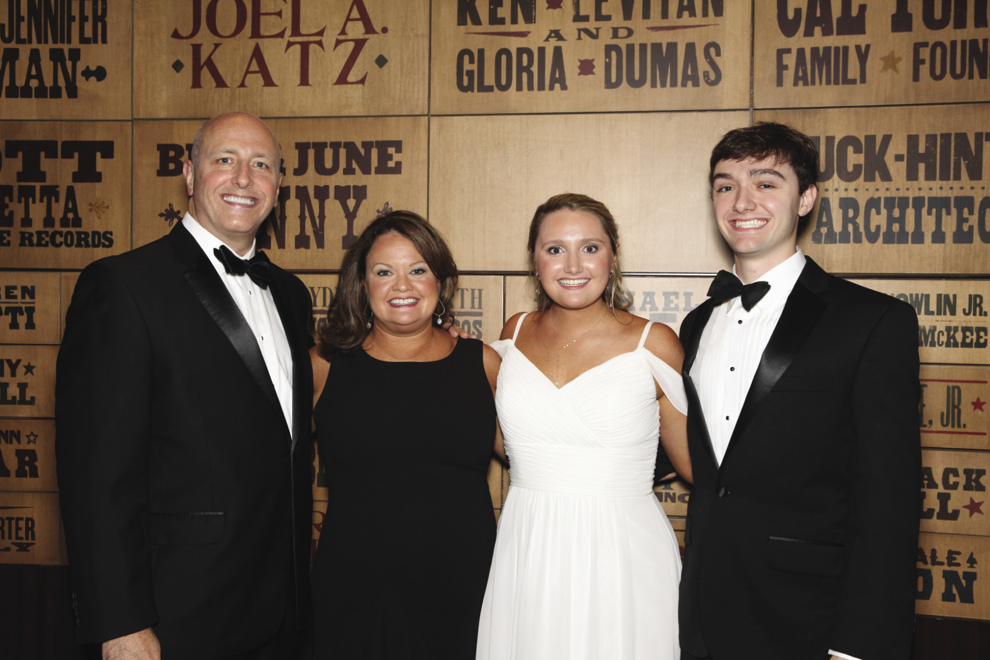 The 49th Eve of Janus, hosted by the Nashville Alumnae Chapter of Delta Delta Delta, recognized 80 Signs of the Times and 55 Marshals at the Country Music Hall of Fame. As families arrived, curious onlookers inquired about the dazzling young women, all draped in stunning white dresses, and their white-jacket-clad counterparts. The rising college sophomores, returning home on summer break, excitedly reunited at this beloved tradition.
The oldest fundraising event for the Monroe Carell Jr. Children's Hospital at Vanderbilt, the Eve of Janus directly supports research, education and patient care in the hospital's Pediatric Hematology/Oncology Clinic through the Tri Delta Pediatric Cancer Endowed Research Fund. While the "kids" gathered on a separate floor, their families and other guests enjoyed a cocktail hour and mingled with co-chairs Caroline Cook and Beth Moore before moving into dinner.
The décor was inspired by a hanging orchid arrangement Caroline saw on vacation, and Big Events referred to The Cloister in Sea Island, Georgia, for the beautifully imagined space using pops of color inspired by the orchid and magnificent floral centerpieces. The menu included a bibb salad with roasted asparagus and country ham, filet of beef tenderloin with blue cheese crumbles, and green beans and mashed potatoes.
After dinner, everybody moved into the CMA Theater for the presentation. Before the Signs and Marshals took the stage, honorary chair Meg Rush, chief of staff and executive medical director for the hospital, talked about the lifesaving work done there. Junior honorary chair Will Mason Moses shared his moving personal experience as a former patient and won the crowd over with his joyous personality. And then, the moment everyone was waiting for: the presentation of the Signs and Marshals, with proud family members cheering from the audience in support.
Following the presentation, guests enjoyed a delectable array of desserts. The Atlanta AllStars took the stage, and attendees took the dance floor, rounding out yet another beautiful Eve of Janus.