Christopher Lester may be a new name in the world of fashion, but he's already claiming his seat at the table of Nashville's great designers. The Cincinnati native started accessories label Clifton + Leopold after years of ruminating on and working toward a dream of creating his own line of textiles. He put in his time in other industries — costume production, marketing, sales, retail — and got a degree in marketing and organizational communications. Each new adventure added more threads to the tapestry of skills needed to start and succeed in the fashion industry.
With this eclectic experience and knowledge and a philosophy of style influenced by '80s pop musicians, Christopher is now using a cerebral approach to fashion to create ties, bow ties, pocket squares, kerchiefs and twilly scarves that are helping Nashville's dapper residents express themselves in new ways. Christopher talks about his influences, design philosophy and starting a new brand during the pandemic.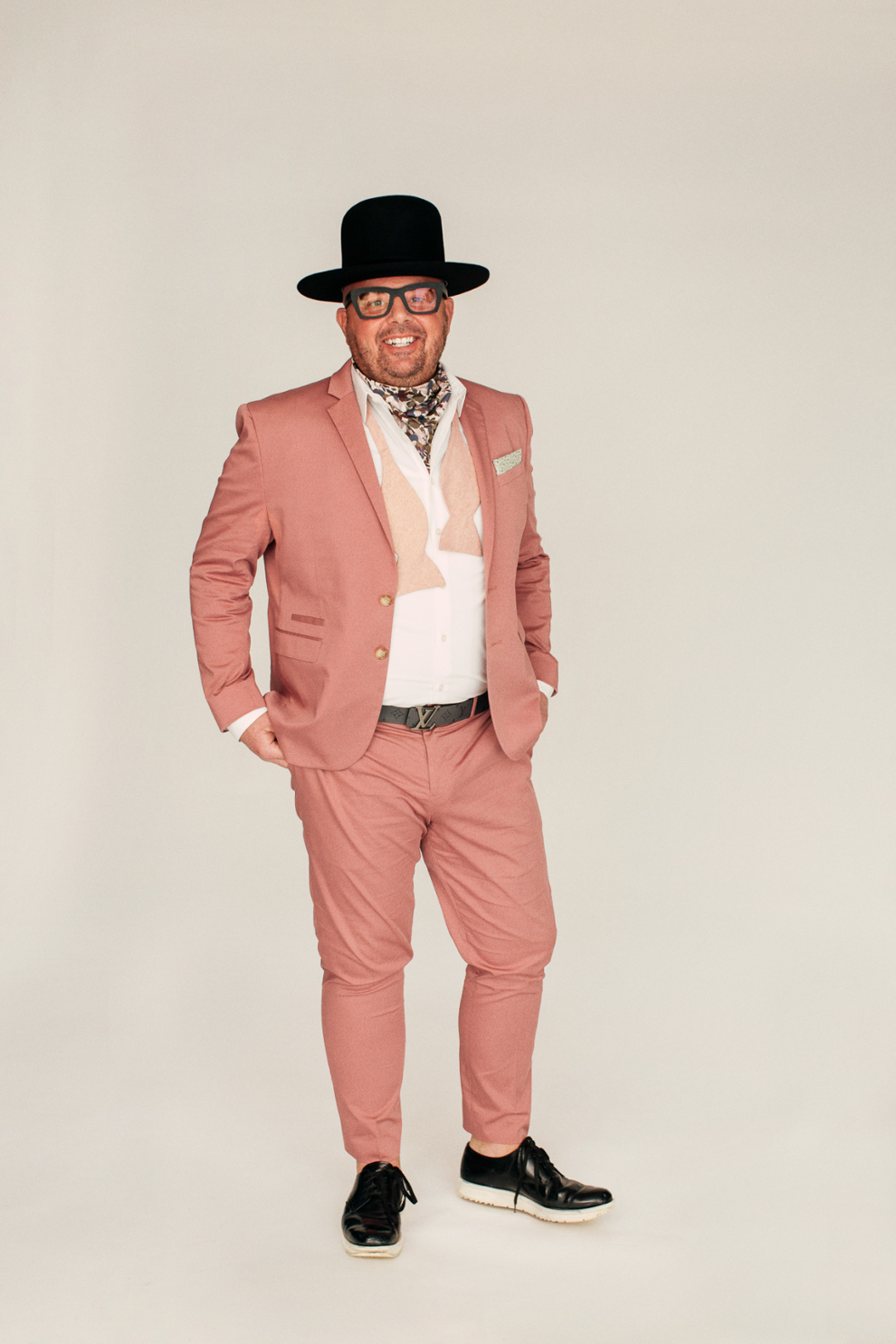 PERSONAL STYLE
I think finding your personal style is much like defining your personal brand — it's all about highlighting the things you love about yourself in a way that shares them with others. It's something you grow into, and most importantly, it's authentic. Personally, that means wearing clothing and accessories that start a conversation. This approach allows me to wear a wide range of looks while still being true to my personal style. If I'm stepping out of my comfort zone, what I wear can serve as armor. When I travel, I like to infuse a little Nashville flair to encourage a conversation about my amazing city. And when the stars are aligned and I'm feeling it, it's all about a little peacocking, because let's face it: A little peacocking never hurt anyone.
DREAM CLIENT
This is easy — Miley Cyrus. Miley represents everything I love about fashion and aligns with my philosophy on how a person's stylistic approach can change but you can always find them in their looks. Miley is a reminder that music and fashion are never far apart. Great music artists move fashion forward in a way that isn't possible without them.
JOB PERKS
We're still a pretty young brand, only launching in May 2020, mid-pandemic. And while we've been really lucky to partner with some amazing people and brands, if I'm honest, the most remarkable moment for me was the first time I saw someone I didn't know wearing Clifton + Leopold at the grocery store. There I was, minding my own business in frozen foods, when I noticed the person walking toward me was wearing one of our ties and pocket squares. It was the most surreal moment. Here was someone I didn't know wearing one of my pieces. I must have been staring, because he mustered an awkward "Hey there," and I returned a "Nice tie." He then proceeded to tell me who made it, that they were local, how much he loved it and that I should check them out. For what it's worth, the second [time], third time and any time after that are just as brilliant.
BIGGEST INFLUENCE
It would be a collection of the '80s pop stars I grew up with. When you look back on the impact [that] artists like David Bowie, Grace Jones, Prince, Sheila E., George Michael and Madonna had on fashion, it's no surprise to find their influences still alive today. These artists all shared a sense of individualism, a bold quality that wasn't afraid to be too much and explored genderless boundaries in a way that felt empowering and alive. And best of all, they did it by paying homage to classic pieces — they just made them their own.
THE CLIFTON + LEOPOLD CLIENT
The best part is that's still being written. Clifton + Leopold has always been bigger than selling a tie or scarf. It's about building a community of people who aren't afraid to try something new. Our target audience is dapper humans everywhere. Clifton + Leopold is meant to represent the full spectrum of incredible folks we engage with every day. A woman who has always wanted to sport a power suit and tie (we make our ties in multiple lengths), a man who thought himself too serious for a bow tie or, even better, a kerchief or twilly, a non-binary person who is thrilled to find their pronouns included in product stories and everyone in between.
IN THE WORKS
I love this question, because I am stoked about the project currently on the design wall: a spring concept capsule named Re-emergence. I don't want to get ahead of myself, but this capsule is all about the belief that tomorrow will be a brighter day and the joy of stepping boldly into the world. We'll tell that story through color, playful pattern combinations, shape, musical influences and the thought of traveling again. This collection will drop in April and help walk us to our one-year anniversary.
FAVORITE DESIGNER
Alexander McQueen was a brilliant mind who helped reshape how fashion thought of itself. He challenged norms and broke some rules. All the while, forcing his contemporaries to appreciate him because he didn't just break the rules, he rewrote them. McQueen's influence is still seen today. His androgynous styling and ability to play with shape and form was simply amazing. His legendary fearlessness when he picked up scissors and just hacked at a dress still on the model right before she headed out on the runway.
STYLE ICON
This feels like asking me to pick my favorite kid. Impeccable style comes from within. It's about finding a look that makes you feel confident and building a bit of quirk and interest around it. Style is timeless, but fashion is constantly changing. I am a fan of anyone who is willing to blur the two.