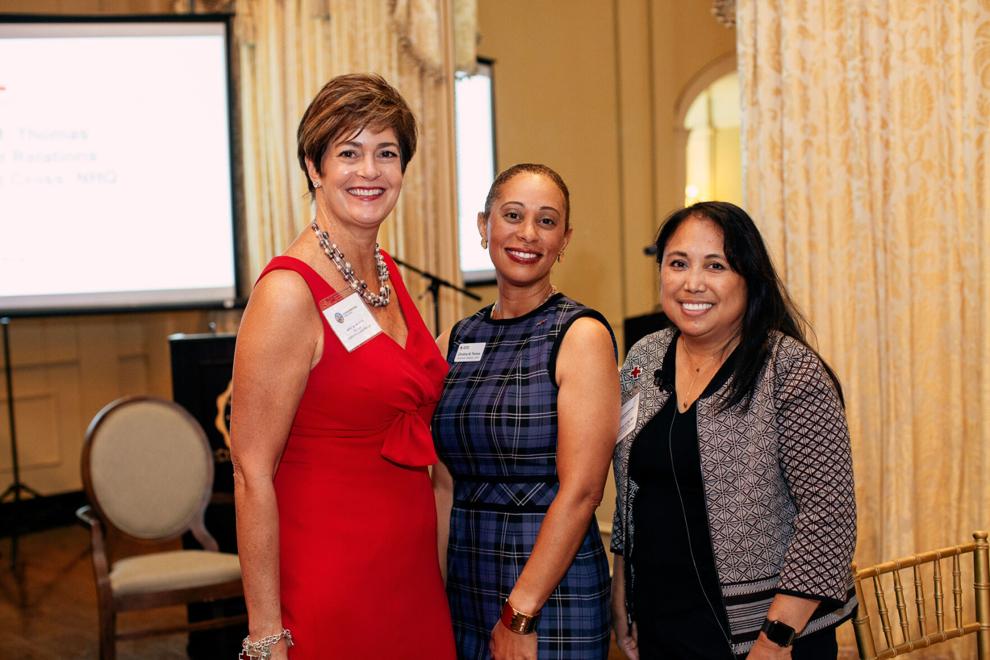 The Tennessee Tiffany Circle — a dedicated group of women who generously donate their treasure, time and talent to support the American Red Cross — were obviously thrilled to come together for the annual fall luncheon, the first in two years. The ballroom at Belle Meade Country Club provided ample room for the gathering of current members and guests, with tables placed for socially distanced seating.
The luncheon was put on hold, but that doesn't mean these ladies have been idly sitting by since the pandemic broke out and numerous natural disasters destroyed communities locally and across the country. For the past 18 months, they have been providing hands-on assistance to the Red Cross at blood drives across Middle Tennessee and pitching in where needed in response to the March 2020 tornadoes, the ravages of COVID-19 and the recent floods.
Therefore, it was fitting that Christina Thomas, a director in the government relations department, was the guest speaker. With more than 500,000 volunteers ready to help nationwide, Christina and her team of five have established relationships on every level of government and with regional Red Cross leadership. When disaster strikes, her first question to federal, state and local officials is "How can we be of service?" because her team is equipped to come into communities, rally assistance from local partners and make an impact for those in distress. When it comes to helping out, Christina stressed that "one person, one hour, one check can truly make a difference."
The Tennessee Tiffany Circle has grown to 77 members, and following the luncheon, each received the traditional gift of a trademark blue box holding a custom-made charm — this year, a service dog wearing a Red Cross bandana — to add to their bracelets. After Christina's inspiring talk, there should be a few more charms in blue boxes at the table next year.