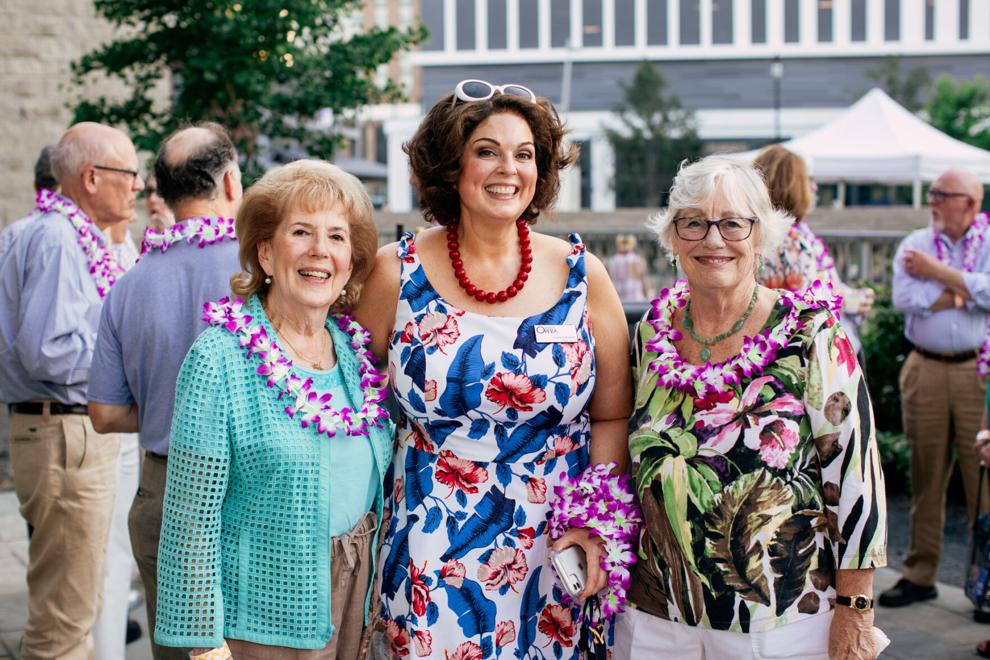 When the Nashville Opera returned to the stage for the first time in 17 months, it was an event for the entire family. In its first live performance since January 2020, the Nashville Opera brought Cinderella to life — and turned the beloved fairy tale on its head — at Ascend Amphitheater. Transforming the traditional opera into a 1950s beach party — complete with a sparkling glass flip-flop, a shark attack and a prince dressed like Gilligan — the Nashville Opera's return to a live audience was a family-friendly night to remember.
Prior to the performance, the Nashville Opera welcomed members of the Impresario Council for a pre-show cocktail party. Hosted by Anne and Frank Bumstead, Ann Marie and Martin McNamara and Truist Bank, the outdoor shindig was a way to celebrate the organization's most steadfast donors and thank them for their unwavering support throughout the pandemic. Setting a laid-back, beachy tone for the night ahead, guests were greeted with purple and white floral leis as they entered the party. It was quite a warm night, so attendees beelined to the bar for some refreshing libations before perusing a small buffet of light bites, including smoked salmon roll-ups and chips and fresh salsa, and catching up with old friends.
Before long, it was time to head to the amphitheater, which was outfitted with socially distanced pods, seating a total of 1,500 spectators for the show. It was a challenge for people to tear themselves away from their conversations, but the allure of watching a live performance was enough to draw guests to their seats. Before the show even started, the towering columns of pink flamingo floats flanking the stage let audiences know this wasn't going to be a typical night at the opera. Led by mezzo-soprano Emily Fons in the titular role, the production was a hilarious and playful return to the stage for the Opera. And given the rapturous applause throughout the performance, the audience was eager to welcome them back.