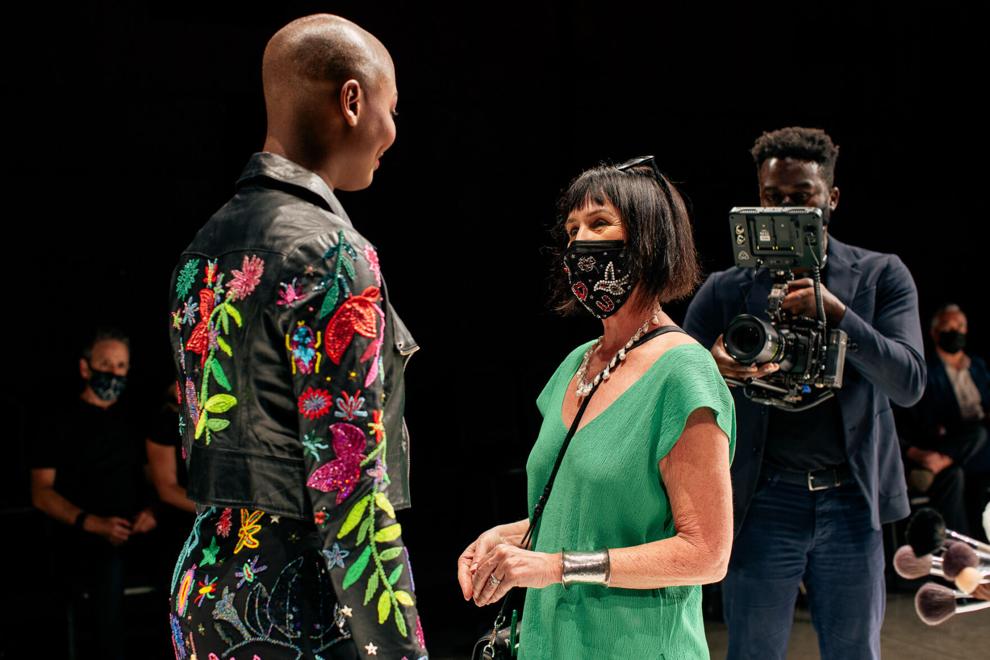 Since 2011, Nashville Fashion Week has been a celebration of the city's creative talents, so it's no surprise that the masterminds behind the annual event, Connie Cathcart-Richardson and Marcia Masulla, showed their own ingenuity when rethinking this year's plans. After postponing the event to the fall, the ladies decided to produce a hybrid event that would incorporate in-person festivities with virtual options, giving attendees the chance to participate in whatever way they felt most comfortable.
Typically, Nashville Fashion Week includes nightly runway shows at OZ Arts, in addition to smaller ancillary events held across town. This year, ticket holders could participate in a variety of intimate mixers, learning labs and shopping events, including two events in partnership with the Country Music Hall of Fame and Museum and the National Museum of African American Music, in addition to 15 virtual fashion shows from local designers. The fashion shows were filmed weeks earlier, and in a fun and clever twist, those who purchased VIP tickets were given the chance to attend a "Behind the Runway" experience and participate in the filming of two shows.
A small group of stylish supporters convened at OZ Arts to watch as the final two runway shows — from Black By Maria Silver and Any Old Iron — were captured on film. The behind-the-scenes peek gave the group a new appreciation for the magnitude of this production, which included getting dozens of models in hair and makeup, run-throughs of each show prior to filming and a photo shoot to capture each look.
Nashville Fashion Week may have looked different this year, but it still served its purpose of highlighting and celebrating the diverse talents of local designers making their mark on the fashion industry, both in the city and beyond. And with proceeds going to the Nashville Fashion Forward Fund to support the next generation of fashion professionals, this annual event will be able to continue investing in the city's stylish future for many years to come.