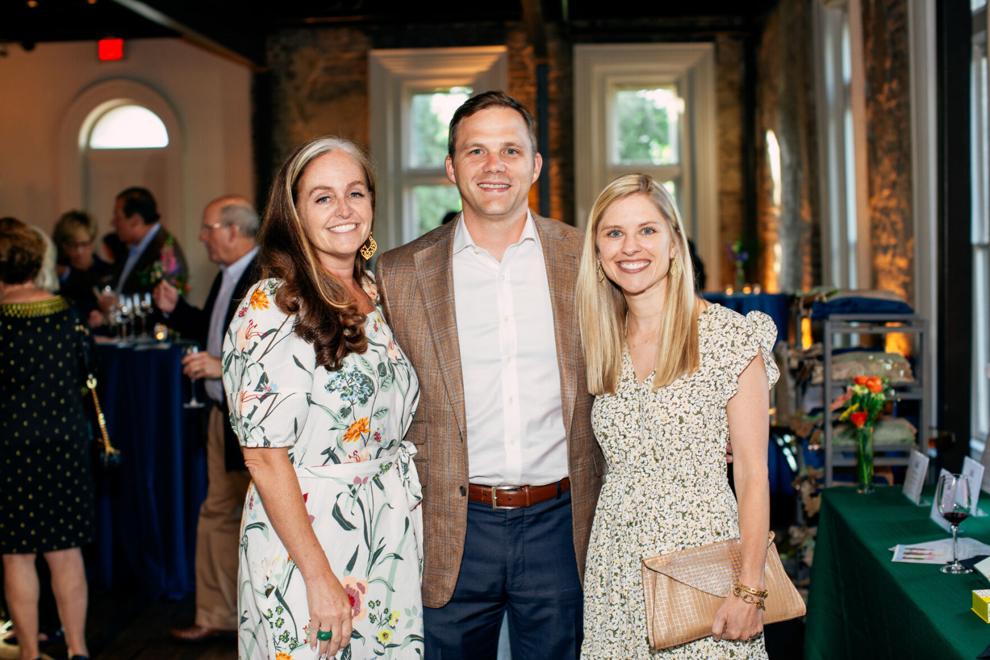 The Cordelle was the place to be for Nashville's oenophiles in mid-June, as supporters of First Steps gathered in person for Vino 2021. Guests meandered and mingled throughout the Great Hall of the charming historic Victorian home while sampling a variety of delicious wines and snacking on delectable hors d'œuvres.
After such a long time being unable to be around other people, much less shake hands and laugh with them, it was a breath of fresh air to simply walk around on a perfect summer evening and talk with friends with a drink in hand and view the silent auction items outside on the venue's covered patio. There were lots of items up for grabs that were perfect for sports fans, including a Nashville Predators puck signed by captain Roman Josi with tickets to a Preds game, a Predators flag signed by the team (again, along with tickets), Nashville Sounds tickets and a football signed by Tennessee Titans safety Kevin Byard. And for fans of stand-up comedy, four tickets to Jim Gaffigan's The Fun Tour were on the table.
Once everyone had plenty of time to browse the silent auction items, First Steps Executive Director Heather Higgins welcomed the crowd and introduced guest speaker Brittney Rowe, who shared her own experience of benefiting from First Steps' services. She described how she and her husband's plans for parenting changed when their first child was born with a genetic disorder and how First Steps was crucial to them during such an unexpected turn of events.
The funds raised in the silent auction helped directly support First Steps' efforts to educate and care for children with intellectual and physical disabilities — support that has allowed the nonprofit to assist more than 950 families like Brittney's every year.