Kelsi Armijo's culinary career began as an act of chance, but after seeing what she's capable of in the kitchen, it seems more like destiny. While studying nursing in Las Vegas in 2007, Kelsi signed up for a plated desserts class on a whim, just to fill up her schedule — and because she's got "a horrible sweet tooth" — but her instructor, who was working as the executive pastry chef for the two-Michelin-starred Picasso in Las Vegas, recognized her natural talents and passed along his contact information. A few months later, she decided to change career paths and ended up as an intern at Picasso. Through that job, she met the executive chef at Prime, a Jean-Georges restaurant, who hired her on New Year's Day in 2008. 
"My first night there, he put me in the inside expo, and it was this beautiful, organized chaos. And I absolutely fell in love," she recalls. From there, she worked her way up through various award-winning kitchens, including a stint on the opening team of Jean-Georges Steakhouse at ARIA, several years working under James Beard Award-winning chef Shawn McClain at Sage in Las Vegas and, ultimately, serving as the executive chef at The Peninsula in Beverly Hills. It was during her time at The Peninsula when she received the call about helming the kitchen at The Hermitage Hotel's Drusie & Darr, the newest Jean-Georges restaurant and the legendary chef's first location in the South. 
Kelsi moved to Nashville in September of 2021, and although she's new to the city, she's already garnering a lot of attention, and rightly so. This chef is one to watch as her star is most certainly on the rise. Kelsi stepped away from the fabulous Drusie & Darr kitchen to chat with us about the perks of the job, her favorite dishes to cook at home and more.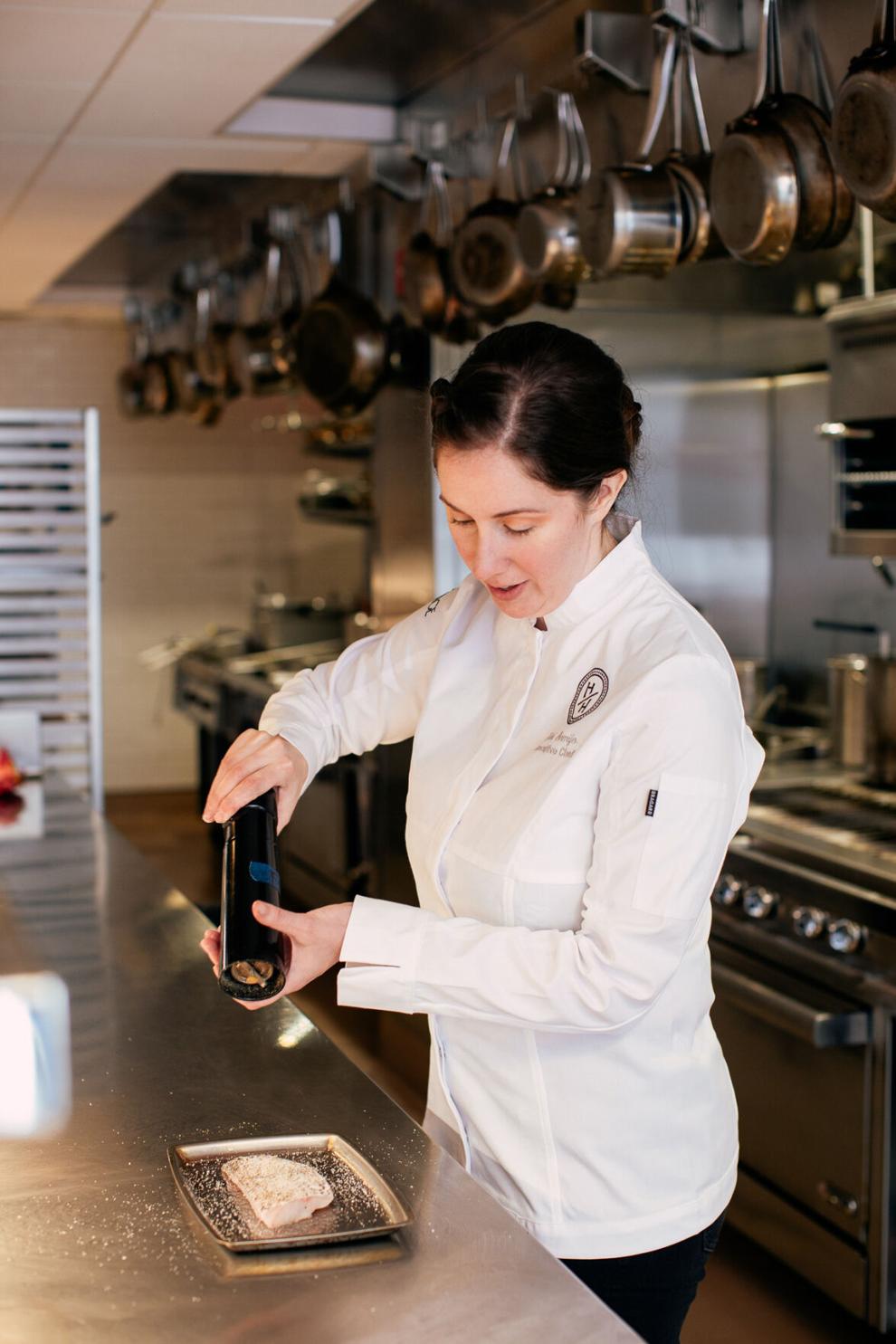 JOB PERKS
For me, it all comes back to the food. I love to feed people! I also love the rush of organized chaos in the kitchen, the challenge of fitting the puzzle pieces together; it's an extremely exciting job!
FAVORITE LOCAL BITE
Would it be cheating to say Drusie & Darr's fried chicken? I also really enjoyed the chicken liver at Henrietta Red. What amazes me about Nashville is that I haven't had a bad meal since I arrived.
FAVORITE CHEF
I am still new to Nashville, but I have been blown away by the number of prominent female chefs in this city.
BEST ADVICE
The sky is the limit! The only limitations are those we put upon ourselves.
GET INSPIRED
I was fortunate to be introduced to the kitchen at an early age, standing on a chair, cooking in my grandmother's kitchen from the time I could hold a spoon. My stepmom, Lori, was also a tremendous influence on my cooking, as she taught me culinary skills at an early age. From Rob Moore to Jeannie Glass to Stephanie Boswell to David Codney and, of course, Jean-Georges, I've worked with a number of brilliant chefs who have had a pivotal influence on my career path.
MEMORABLE MEAL
My most memorable meal would have to be my first meal at a restaurant I worked at. I took my grandmother to Jean-Georges Steakhouse for her 70th birthday as a surprise, and it all finally came together in my mind — how the service affects the food and how special a meal can be in the right environment. That meal gave me a new perspective — not to mention, the chef sent out a number of extra dishes to try, and I definitely got to be the favorite grandchild for the evening.
IN THE KITCHEN
I have a powerful sweet tooth, so cookies are my go-to. I also had an Italian grandmother, so I frequently revisit her red sauce with pasta.
WHAT'S NEXT
The next thing on the horizon for our team at The Hermitage Hotel is the opening of The Pink Hermit, followed by expanding Drusie & Darr's hours to include breakfast and lunch!