In the new Tennessee State Library and Archives (TSLA) building, history and technology intersect, allowing visitors to view the past through a state-of-the art lens.
In April, TSLA moved from its longtime home near the State Capitol to 1001 Rep. John Lewis Way N., completing the 1998 Bicentennial Mall Urban Master Plan. The $123.8-million limestone building, designed by Tuck-Hinton Architecture & Design and TMPartners, includes touch-screen maps, the latest in audio recording and digital equipment, and even a robot.
The lobby of the 165,000-square-foot building features interactive maps showing counties in the past and what they look like now and a variety of exhibits, including the state's three Constitutions housed in a glass display case. Another highlight is the Rare Book Room, showcasing close to 1,000 books from as early as the 1500s, some unrelated to Tennessee, such as a 1570 German Bible, as well as those bearing presidential signatures.
A grand staircase with a large metal state seal at the top of the landing leads to a reading room that has the look of a traditional library with shelves of books and reading tables. Chuck Sherrill, state librarian and archivist, envisions having a room full of middle schoolers on a class trip, studying Tennessee history and, possibly, their own family genealogy.
"Our traditional user group has been genealogists, historians and lawyers, and we have an opportunity now to expand that," says Chuck. "The lobby, in particular, was designed for tourists and school groups and just people who might wander in. And we're already seeing that in this great location. We get people coming up to the door saying, 'What's in here? Can I see it?'"
For history buffs, the building is conveniently located near the Tennessee State Museum, which opened in 2018. Appointments are required for visitors who would like a tour and to explore parts of the three-story building other than the main lobby, including the rare book collection, which is kept under lock and key.
One of the highlights of the new building is the automated storage and retrieval system, informally referred to by staff as "the robot." When a visitor requests a book or document, it is given to an archivist, and the bright yellow machine that mildly resembles a forklift will scan the multitude of resources and typically find the requested item in less than 10 minutes. The visitor can then go to the reading room to do further research.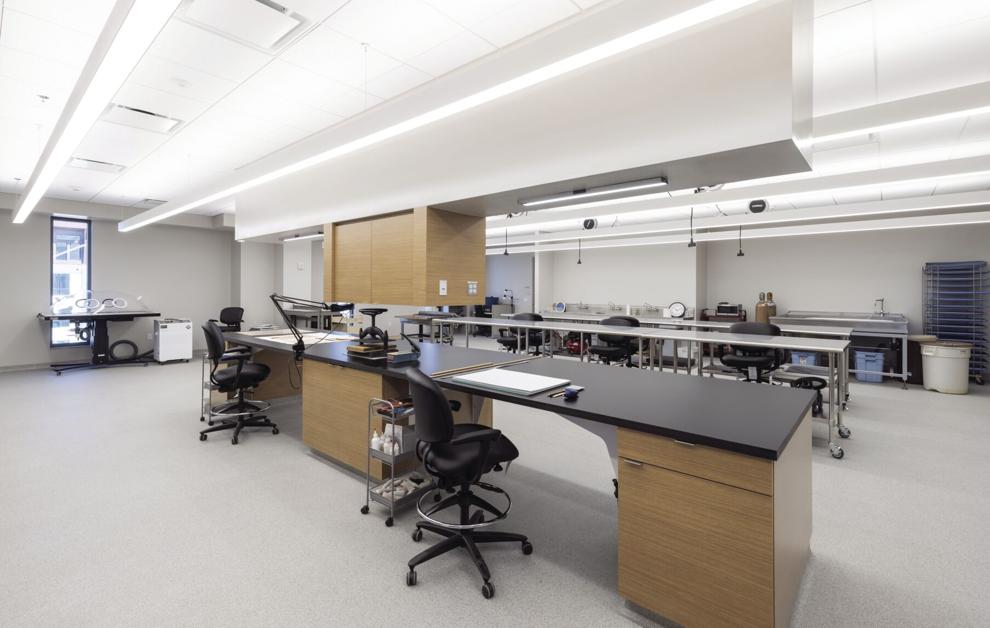 A Return to Former Glory
A gigantic blast freezer kept near the loading dock, with temperatures below 30 degrees Fahrenheit, is able to stop the aging process when pieces come into TSLA until personnel can attend to them in the Conservation Lab. Recently, they received a series of panoramic photographs of the Old Hickory DuPont Gunpowder Plant. They had been rolled up and become dry and brittle. With the help of a specialized piece of equipment with a built-in humidity chamber, the conservators were able to restore moisture and preserve the photos.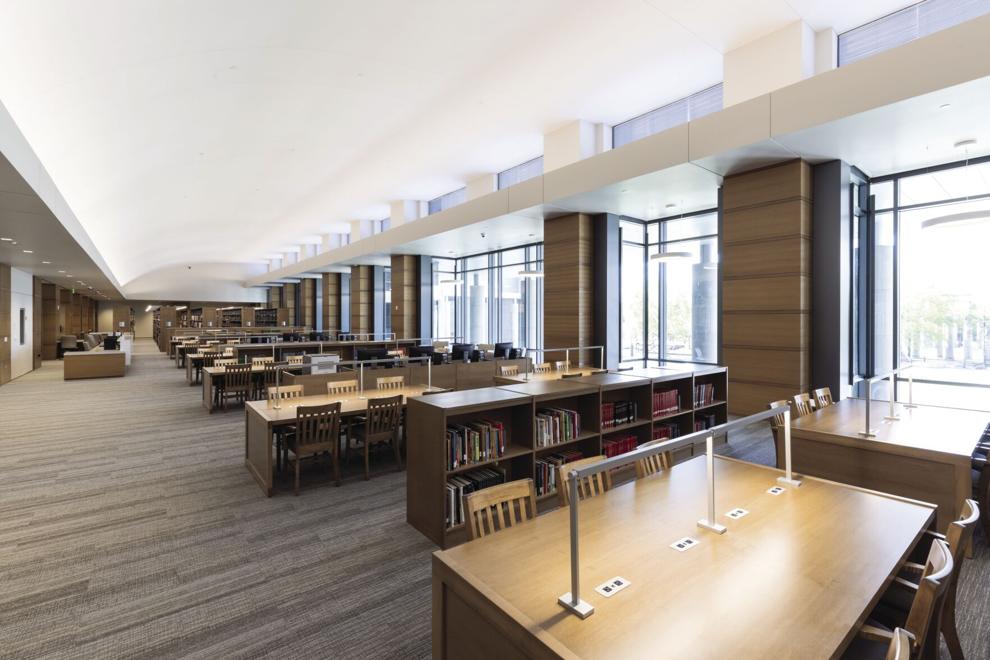 Seen and Heard
The building also has a studio dedicated to recording books on tape for patrons who meet the requirements, whether it's a visual impairment or another condition that might make it difficult for them to read. Because these books are provided by the Library of Congress specifically for audiobooks and TSLA has special copyright permission, even the latest John Grisham novel is available to qualified Tennesseans without having to wait. In addition, there is an educational playroom, complete with Braille and tactile games for children with disabilities.
Photographs courtesy of Tennessee State Library and Archives