STONEY CLOVER LANE BAG
Magpies is a girl's dream — think all the pink and all the fun — and their Stoney Clover Lane customizable bags are such a hot commodity. Available at Magpies
SLACKERS NINJALINE
For the kid with endless energy, this is a no-brainer. Available at Phillips Toy Mart
JEWELRY BOX
Little girls love beautiful, monogrammable jewelry boxes, and these come at such an affordable price. Available at Draper Jewelry Co.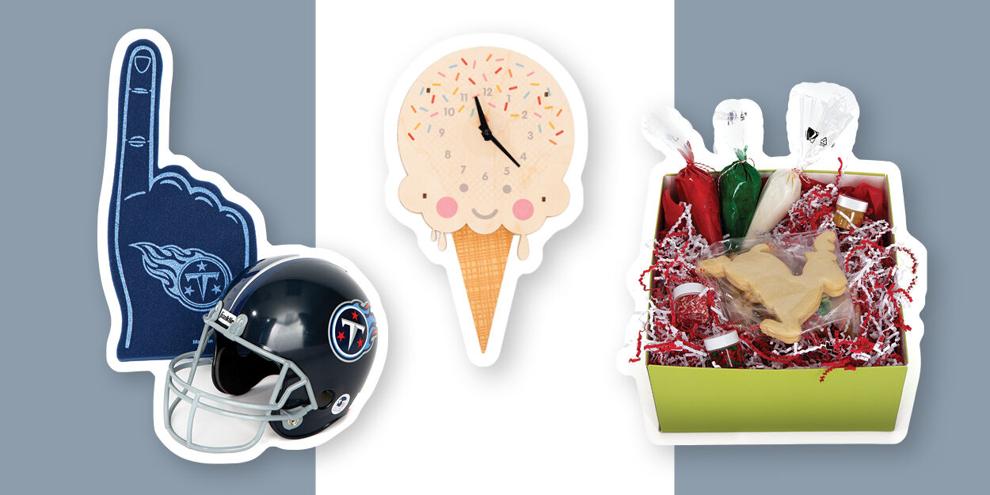 TITANS GEAR
The Titans Pro Shop is the one-stop shop for any boys or girls attending a Titans game or cheering on the team at home. They have everything: kids' jerseys, helmets, jackets and even foam fingers. Go Titans! Available at shop.tennesseetitans.com
MODERN MOOSE CLOCK
These handcrafted wooden clocks will look great in any kids' room or playroom. Designs include an ice cream cone, hockey net and basketball goal — something for every interest! Available at Corzine & Co.
DIY COOKIE KITS
These kits come with enough cookies and icing for the entire family to celebrate. Yum! Available at Hey Sugar!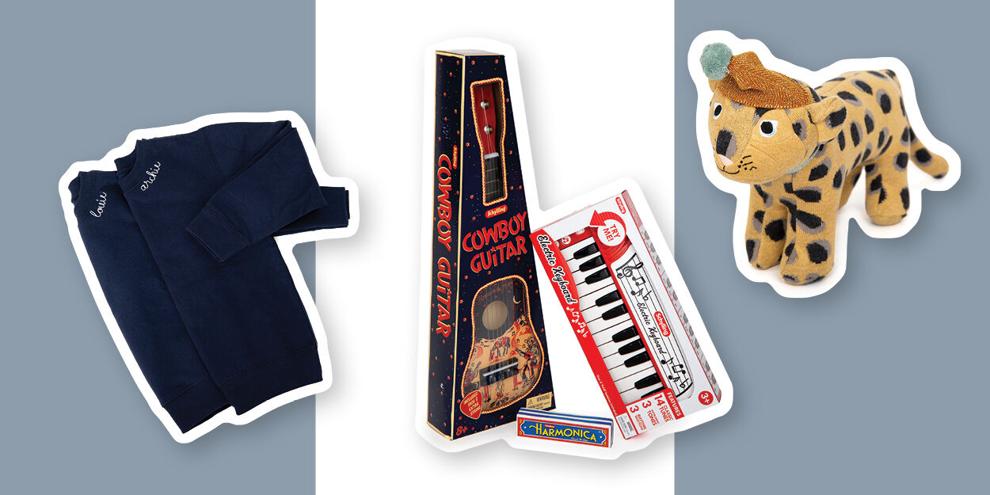 MONOGRAMMED SWEATSHIRTS
Patch has the sweetest custom crew-cut sweatshirts that my kids will wear all winter long. The Tilly Goose does an amazing job with their embroidery. Available at Patch
COWBOY GUITAR, ELECTRIC KEYBOARD AND HARMONICA
White's Mercantile for all things kids and music! Available at White's Mercantile
HOLIDAY KEEPSAKES
G&G Interiors always has the most beautiful items (for girls, especially). Between collectible ornaments, a gingerbread house (that is buildable, with other Christmas village components) or this perfect plush cheetah, you can't go wrong. Available at G&G Interiors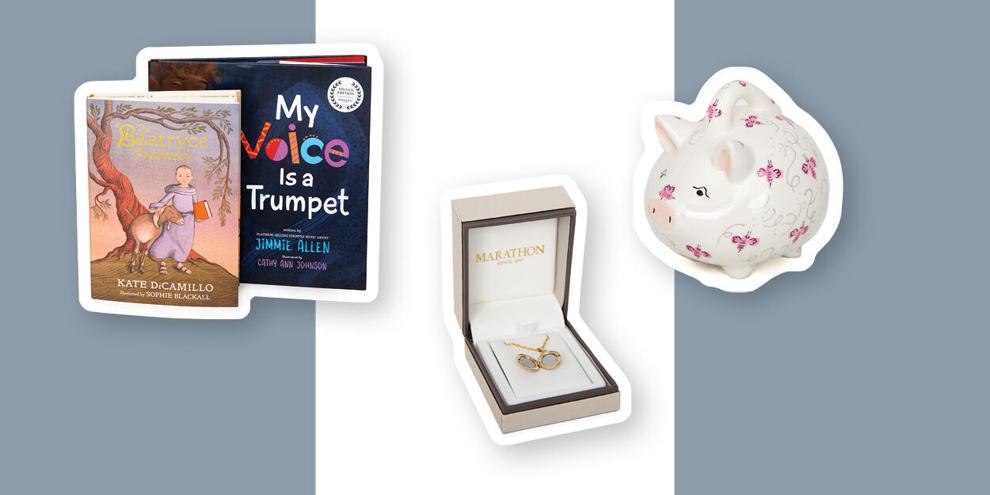 CHILDREN'S BOOKS FROM PARNASSUS
I love that this special place consistently features Nashville authors and illustrators. These books are two of my favorites. Available at Parnassus Books
GOLD LOCKET
Jewelry lockets are so sweet for a girl's gift. This one is also monogrammable. Available at Draper Jewelry Co.
PIGGYBANK EXPRESS BANK
Piggy banks couldn't be a more classic gift. Available at Corzine & Co.