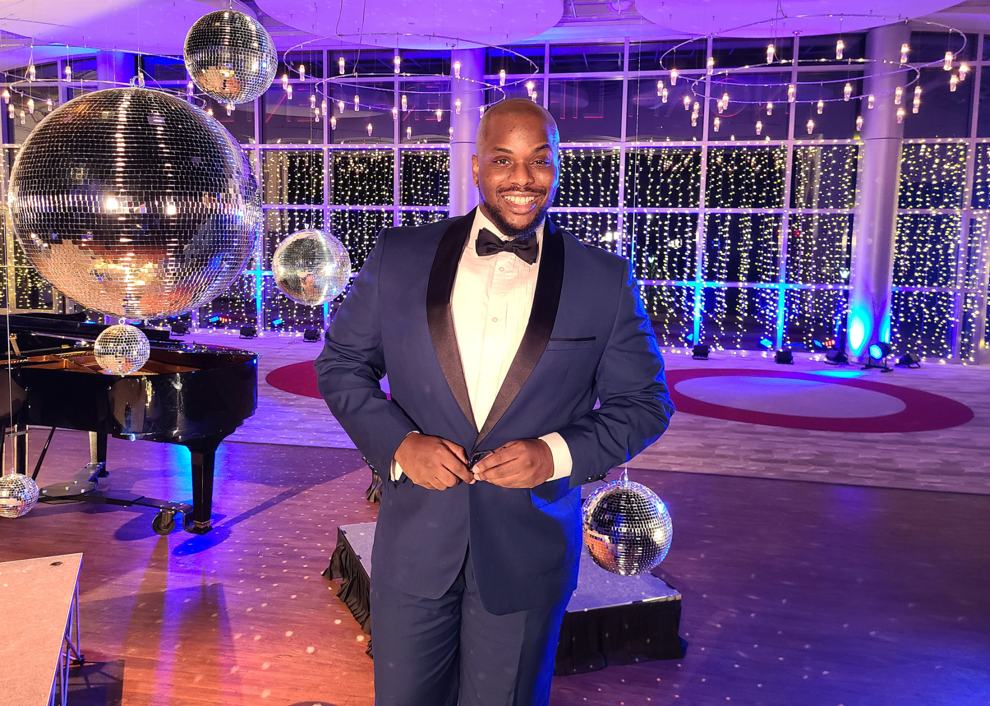 To celebrate its 40th year, the Nashville Opera presented an outstanding online La Bella Notte featuring stunning new recordings filmed in the Noah Liff Opera Center and clips from past beloved performances. Opera Creative Director and Mistress of Ceremonies Cara Schneider presented each segment of the theme "Hitting the High C's," which outlined the event's major movements: Celebration, Courage, Collaboration and Congratulations.
In "Celebration," co-chairs Emily Weiss and Barbara Warren and CEO and Artistic Director John Hoomes remembered the last four decades of Nashville Opera. In "Courage," Tracey Pearson, president of the board of directors, expressed pride in the Opera's fearless efforts to keep working to provide educational programming during the pandemic. In "Collaboration," Nathan Green of Vanderbilt University and Patrick Dailey of Tennessee State University thanked the Opera for their enduring partnerships in education and fostering diverse talents in Nashville. And in "Congratulations," Nashville Opera Guild President Stacy Widelitz praised John Hoomes for his 25 years as artistic director. To celebrate John's silver anniversary, members of the Nashville Opera family, both near and far, sent in their own video wishes of congratulations and appreciation for the impact he has made on their lives and in the community. Stacy also presented The Francis Robinson and Marion Couch Award to Ann Marie and Martin McNamara for their unfailing and enthusiastic support for the opera and their instrumental roles in the founding of La Bella Notte.
The rapt audience enjoyed renditions of classic and modern favorites from soprano Jessie Neilson, tenor Tyler Nelson and contraltos Valerie Nelson and Jennifer Whitcomb-Oliva accompanied by pianist Amy Tate Williams. To make the evening even more exciting, Bacon & Caviar created boxes filled with delectable snacks and appetizers that attendees picked up from the Liff Center earlier in the day.
From the opening "red carpet" spotlighting attendees through the years to the grand finale, this year's event deserved a standing ovation.
Additional photographs by Cara Schneider