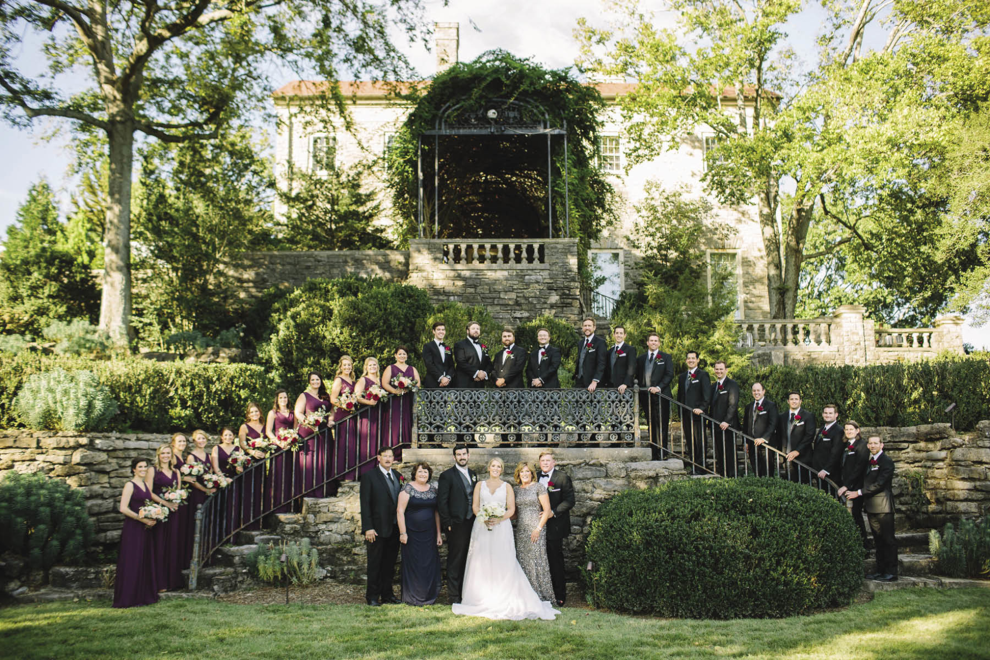 Austin DeMoss met Andy Janaitis in August 2012 at a Tim McGraw and Kenny Chesney concert in Washington, D.C. Andy proposed in January 2017 at the Jefferson Memorial with his brother and sister-in-law hiding nearby to photograph the event.
They married in September in the Wills Garden at Cheekwood with Ralph Griggs officiating and the Craig Duncan Quartet playing. Austin wore a Martina Liana gown with a crystal beaded bodice and her mother's veil. Her late-night party dress was fashioned from her mother's wedding gown. She carried a cascading bouquet of roses, anemones and gardenias, and her bridesmaids wore eggplant chiffon dresses by Bill Levkoff and carried roses, Italian ruscus and olive tree greenery.
The tented reception was on the Swan Lawn, where there was an enchanted garden ambiance with tall crystal vases of lush green and white hydrangeas and peach French garden roses illuminated by eucalyptus-draped chandeliers, white orbs and dropped pin lights, all by Terry White.
Passed hors d'œuvres of country ham biscuits and mini BLTs were followed by a dinner buffet of tenderloin and crab cakes with a late-night snack of mini grilled cheeses and sirloin sliders, all by Kristen Winston. Nashville Sweets created the wedding cake. The Atlanta Allstars played, and H Three Events helped put it all together.
After a wedding trip to St. Lucia Luxury Beach Resort, the couple returned to their home in Baltimore, Maryland, where Austin is a prenatal genetic counselor at University of Maryland and Andy works in software engineering at Mindgrub Technologies.
Austin has a bachelor's in genetics from Clemson University and a master's in genetic counseling from Virginia Commonwealth University. Andy has a bachelor's in history and industrial engineering from University of Pittsburgh and a master's in engineering management from the University of Maryland. Their parents are Kimberley and Edwin DeMoss Jr. of Nashville and Teresa and James Janaitis of New Milford, Connecticut.
Photographs by Rachel Moore Photography