Certain artists have a shamanistic temperament that shows up in everything they create. David Onri Anderson is that kind of artist. It's not that he's an oddball — though he does make the cut as an eccentric figure with his flowing hair and wire-rimmed glasses — but David has all the earnestness of a young artist transfixed with the ordinary. His work isn't overly concerned with form or even color — he once told me that he had a habit of selecting color palettes based on what was available. The resulting paintings are intuitive and effortlessly symbolic. A similar dynamism colors everything David creates. Even the basement of his home, which he's converted into a subterranean studio, feels surprisingly airy and full of light. Regardless of his esoteric ambitions, David remains firmly grounded in his practice — a rare and covetable combination.
"Most of my paintings are made because I have a question, and that question recurs in other things day by day," he says. "This accumulation of awareness builds up images in my mind, and after a while, something has to be done." That big-picture thoughtfulness covers each of David's paintings and makes even the most simple idea seem as tended to as a gemstone.
His recent paintings incorporate fruit as a metaphor for this kind of deeply rooted thinking. "I think of them as having dynamic personalities, an afterlife with a history and mythology." Depending on your perspective, an apple might symbolize original sin, New York City or the advent of the Information Age. Likewise, bananas could represent the gag in a comedy routine or a Velvet Underground album cover. Start analyzing the remnants of fruits — the apple cores and the banana peels — and you're likely to sink even deeper into David's ordinary-extraordinary mindset.
It's that attraction to the comfortable and the familiar that causes David to want to keep his roots firmly planted. "In Nashville I have friends and family, good conversations, some spaciousness, nature — all things I've come to appreciate and cherish over the hustle and bustle of bigger cities," he says. That stability and pace has helped him maintain a steady art practice.
"All this stuff is, of course, changing rapidly. But I want to continue to cultivate and grow these relationships, while adapting and changing as well."
The Basics

Name: David Onri Anderson
Represented by: David Lusk Gallery in Nashville and Memphis; Patrick Painter Gallery in Los Angeles
Education: BFA from Watkins
See his work: In the Symbols and Archetypes exhibition at Vanderbilt Fine Arts Gallery through Dec. 14
Website: davidonrianderson.com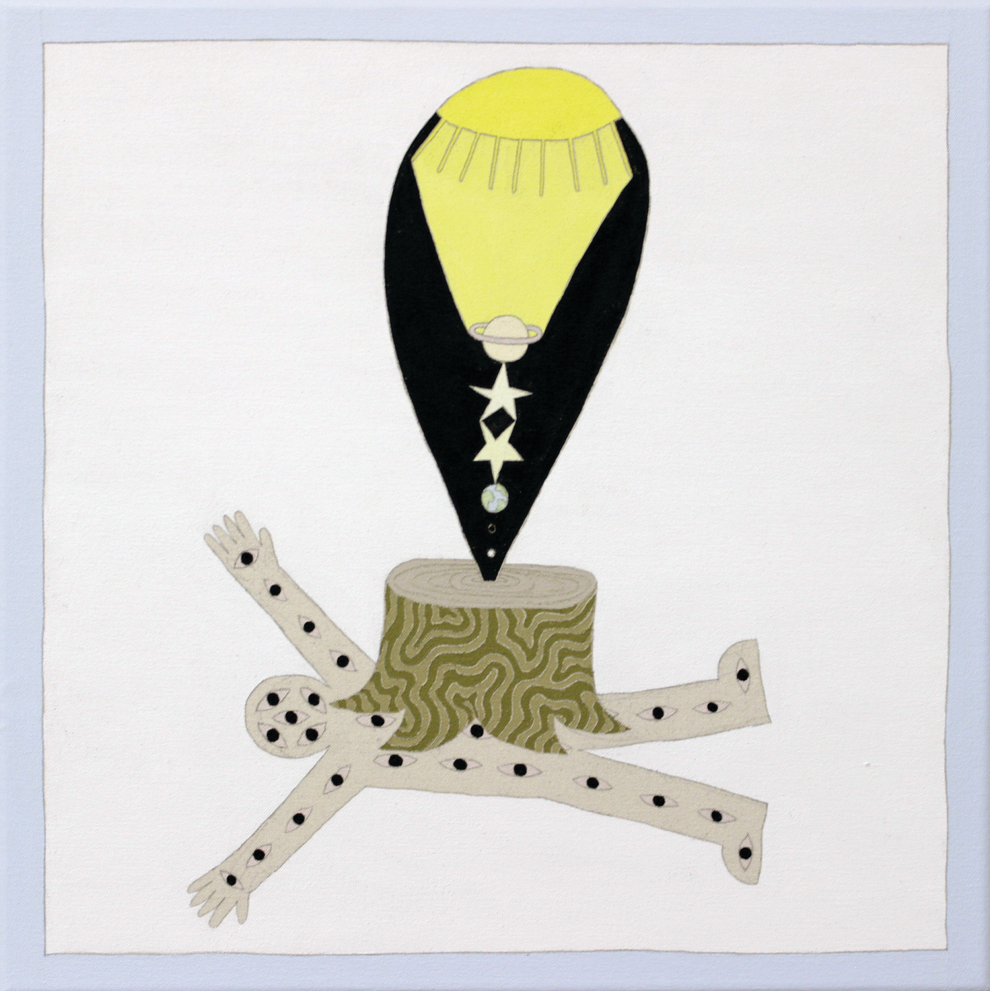 "Who Cannot Forget"
2019
18 x 18 inches
Acrylic and graphite on raw canvas
While many of David's paintings represent big ideas on a micro scale, "Who Cannot Forget" exemplifies the artist's macro approach. He describes its symbolism with a series of questions: "What do we do with this earth and with our ideas of good and evil? Who do we think we are in the midst of plants and animals? What do we think of ourselves as humans?"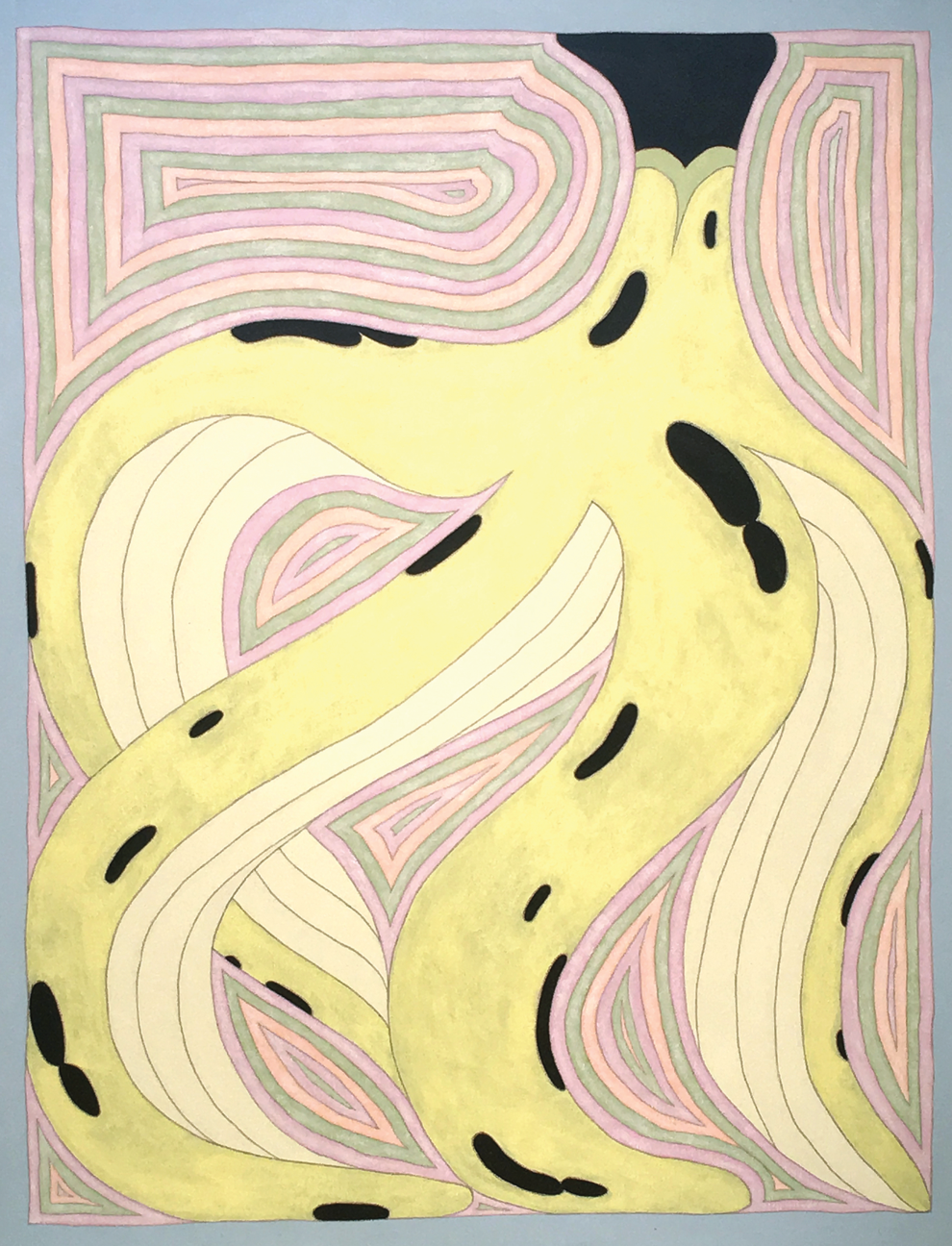 "Life After Life"
2019
28 x 22 inches
Acrylic and graphite on raw canvas
For David, a banana peel is symbolic of the afterlife. "There's a continuation of energy and being through eating the banana. The banana can be a symbol for jokes and humor. It's so loaded already that I want to transform them into something new and shift all that weight over."