What have you been working on during lockdown? I've gotten about halfway through a series of six tapestries I'm calling "Gray Area," which transition in color down a rainbow spectrum, from primarily black and white in the first tapestry [to] primarily gray in the sixth. I'm really looking forward to the visual impact these will make in a gallery, but I'm not planning to show these until a time when people can go to galleries again. I'm all about the virtual galleries! These pieces are just going to be better in person.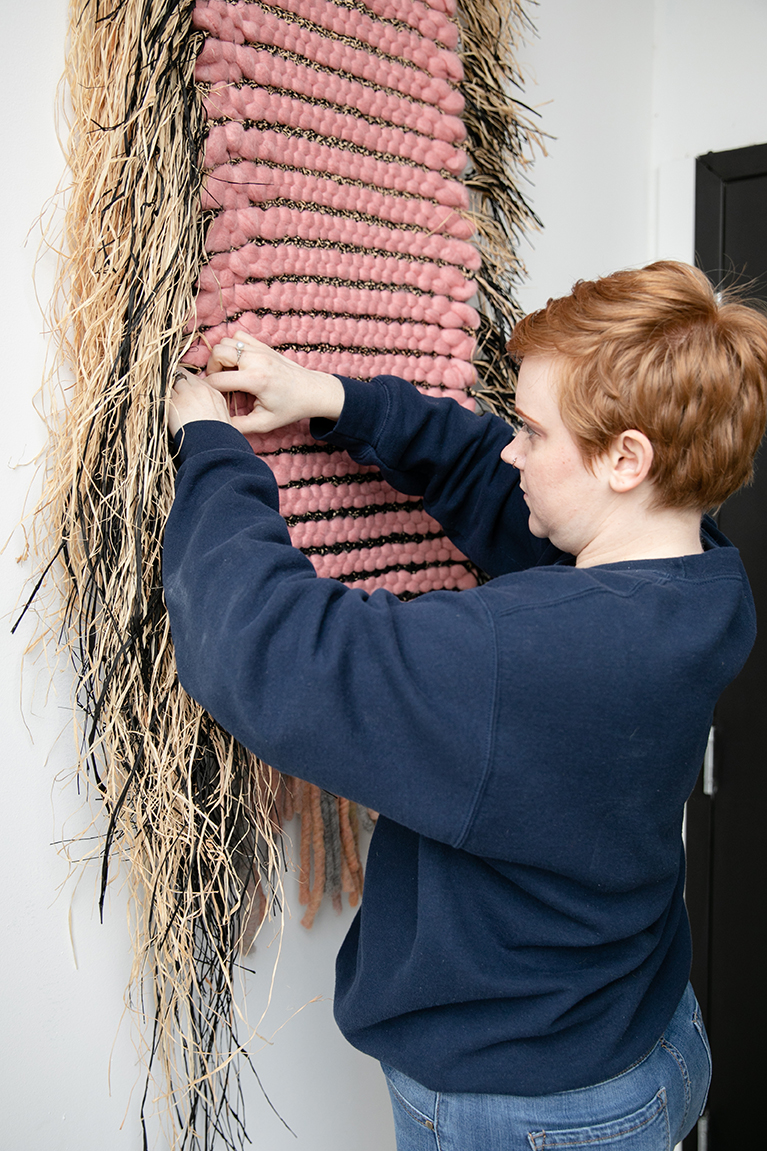 Where have you found inspiration? My 2020 passion project has been opening a gallery and artist residency with my friend and fellow curator, Kaylan Buteyn (founder of the Artist/Mother podcast). We have worked with over 150 different  artists from around the world during the lockdown, and it's been one of the most inspiring and formative art experiences of my life. (@stayhomegallery, if anyone is interested in following along!)
When you're feeling unmotivated or uncreative, what do you do? Usually, I just try to forgive myself and trust it will come. I'm a big believer in resting periods in your art practice. But I also try to play! Creating without the goal of exhibition can be really fueling.
What has been the biggest challenge of quarantine as it relates to your art? At exhibitions, people have always remarked that they liked my work in photos but how much better the pieces are in person! My work is pretty large, and even photos with objects in them can't quite capture the scale of standing next to it. I also really miss working with awesome art photographers who can capture my work so much better than I can!
How, if at all, has your creative process or routine changed? There's really nothing in my life that hasn't changed! Something very strange about my routine that has happened is that I now rise and sleep with the sun. I've never in my life, not even for one morning, been a morning person. But something about this year has changed me, and I now go to bed early and catch the sunrise every morning.