It could be said that Jun Iwasaki has music in his blood. The Nashville Symphony concertmaster is the son of two professional musicians — his father is a cellist, his mother a classical pianist — who grew up witnessing firsthand the commitment of his parents to their craft. Following in their footsteps, he has built an impressive career for himself, culminating in his current role as the concertmaster and first violin of the Nashville Symphony, which he has held since 2011.
Born in Tokyo, raised in Illinois and considering Dallas, Texas, to be his hometown, Jun is a graduate of the Cleveland Institute of Music's Concertmaster Academy. Prior to working with the Nashville Symphony, Jun served as the concertmaster of the Oregon Symphony for four years. His talent and career have led him around the world to appearances with the Tokyo Symphony Orchestra, São Paulo Symphony Orchestra, Santa Barbara Symphony, The Cleveland Pops Orchestra and the National Arts Centre Orchestra in Ottawa, to name a few. In addition to his responsibilities with the Nashville Symphony, which has been shuttered since March 2020 due to the ongoing pandemic, Jun teaches at Vanderbilt's Blair School of Music and is the artistic director of Portland Summer Ensembles in Portland, Oregon, which is a workshop for young musicians. Jun pulled back the curtain on his accomplishments, the highs and lows of his career and what's next.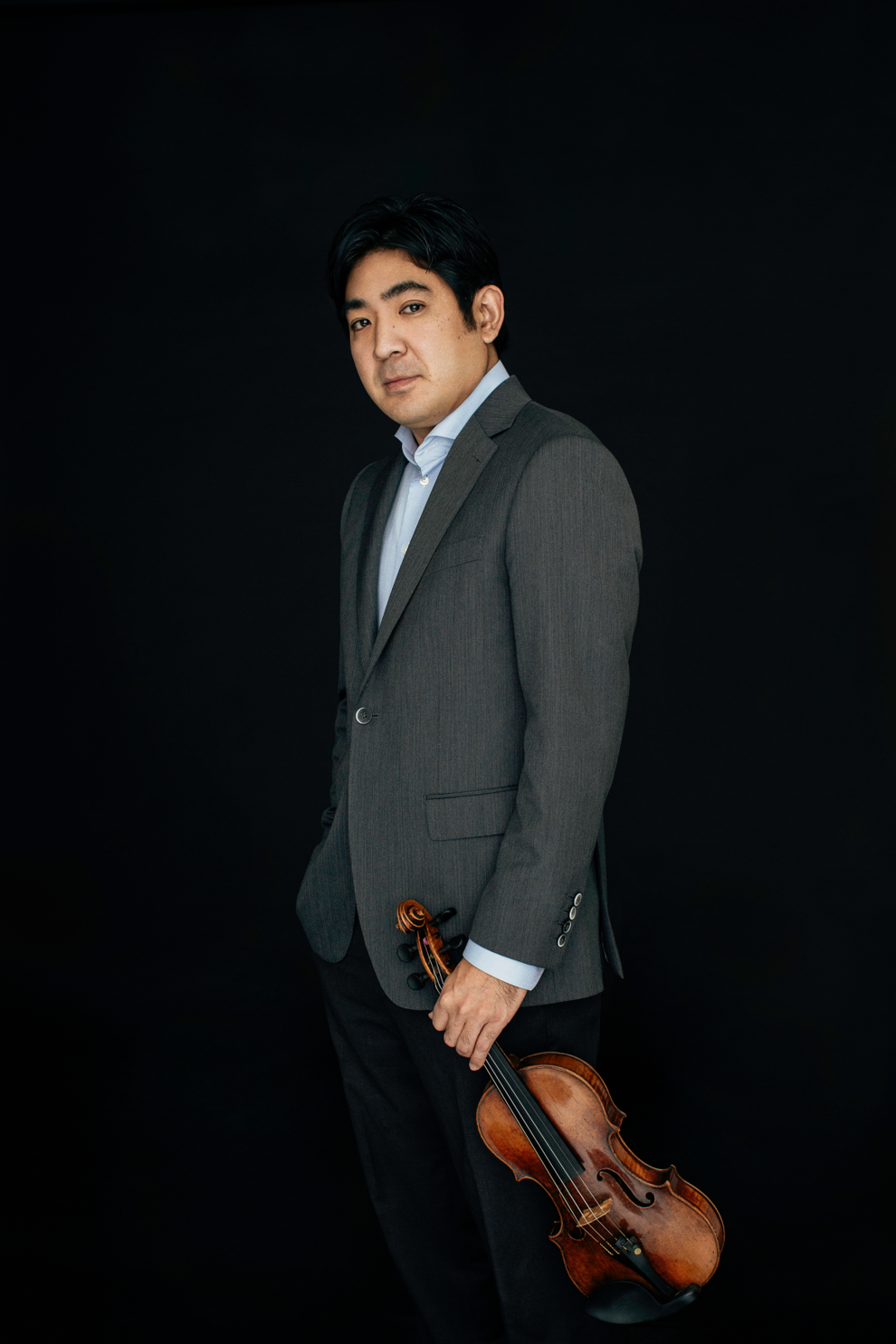 FIRST PERFORMANCE
I really don't remember my first-ever performance. But if I had to guess, it was in a group setting when I was 5 or 6 years old. Maybe that is the blessing of starting so young and not remembering how it felt!
FAVORITE PERFORMANCE
Hard to pinpoint a favorite performance, but one that I will always remember is when I played the Brahms Double Concerto for violin and cello with my father in Japan. I have been lucky enough to have been given the opportunity to perform all over the world. Some memorable places recently have been Lisbon, Portugal; São Paulo, Brazil; and Melbourne, Australia. Also, a performance we did here in Nashville a few years ago was in conjunction with the exhibit of Violins of Hope. This was a collection of instruments from the time of the Holocaust, and I was lucky enough to perform John Williams' "Themes From Schindler's List" with the Nashville Symphony using one of these special instruments.
DREAM PERFORMANCE
Currently, my dream performance is our next concert at the Schermerhorn in Nashville following the pandemic. I can't think of anything more fulfilling than getting back to the stage with all of my colleagues in the orchestra.
JOB PERKS
Something I always love about my job is the people I get to meet. Whether it be in the symphony setting or backstage before and after concerts, connecting with people that appreciate what we do onstage is the most rewarding aspect of being in this profession.
JOB CHALLENGES
I think one of the hardest parts of my job was the audition to win the job. Auditions in the music world are rigorous and energy-draining. The time we put into preparing and ultimately performing in front of a jury is on par with training for a spot in major league sports. There are very few spots and thousands of candidates that apply every year for different positions in orchestras around the world.
BIGGEST INFLUENCE
My parents, both of whom are professional musicians. My father plays cello, and my mother plays piano. I grew up every day listening to them practice at home and going to their concerts. I think hearing them work at their craft day in and day out helped me understand the challenges musicians face every day.
BEST ADVICE
My advice is to go for it. Don't give up just because of one underwhelming performance or audition. And most importantly, keep an open mind and accept criticism and use it to mold yourself as a musician.
PREPARATION
I'm not superstitious about performances, so I don't have any rituals. I guess the one thing I make sure of is not to be full before a performance. I try to eat a few hours before a concert and then eat again after the concert. It's amazing how many calories we burn during a concert.
WHAT'S NEXT
We had a really great season planned out for 2020-21, so I am hoping many of those programs will get scheduled for 2021-22. Some of the pieces I was looking forward to before the cancellation were Beethoven's Missa solemnis and the Double Concerto by Brahms. I was going to share the stage with our new principal cellist, Kevin Bate, and we had been looking forward to it for some time. I am hopeful that these will both be rescheduled, though, so I am happy about that.
ON NASHVILLE SYMPHONY
I think a lot of people still don't realize that being in the Nashville Symphony is a full-time job. We all have put in the time and effort to make this our livelihood and hope that bringing music and art to the community will help the city continue to grow. Aside from the performances we give throughout the year, we are heavily involved in education throughout the city. Many of us go to schools to give demonstrations and classes to help the education of the arts to all of our schools.