With little more than a handful of students and a desire to offer something more than the traditional, academic approach to jazz education, Lori Mechem and her husband, Roger Spencer, created the Nashville Jazz Workshop. For the last 25 years, they've helped countless students fall in love with jazz and develop their talents. But the duo are much more than instructors; they're both respected jazz musicians with impressive discographies. Lori taught commercial piano at Belmont University for nine years and has performed with jazz legends, such as Dizzy Gillespie, Red Holloway and Jimmy Smith, and recorded her own award-winning and chart-climbing albums. Roger, a bassist, has traveled and recorded with such artists as Tony Bennett, Rosemary Clooney and Eddie "Lockjaw" Davis.
Over the years, Lori and Roger have assembled an incredible faculty of more than 50 instructors, including drummer Chester Thompson, vocalist Donna McElroy and saxophonist Joel Frahm, to teach an extensive catalog that covers the full range of vocals, instruments, techniques and styles. Today, the Nashville Jazz Workshop offers up to 15 classes in six-week sessions for 75 students. They even offer jazz history and appreciation courses for enthusiasts, such as "Comparative Listening: The Great Jazz Standards," "The Influence of Afro-Latinx Culture in Contemporary Music" and "Jazz in Film."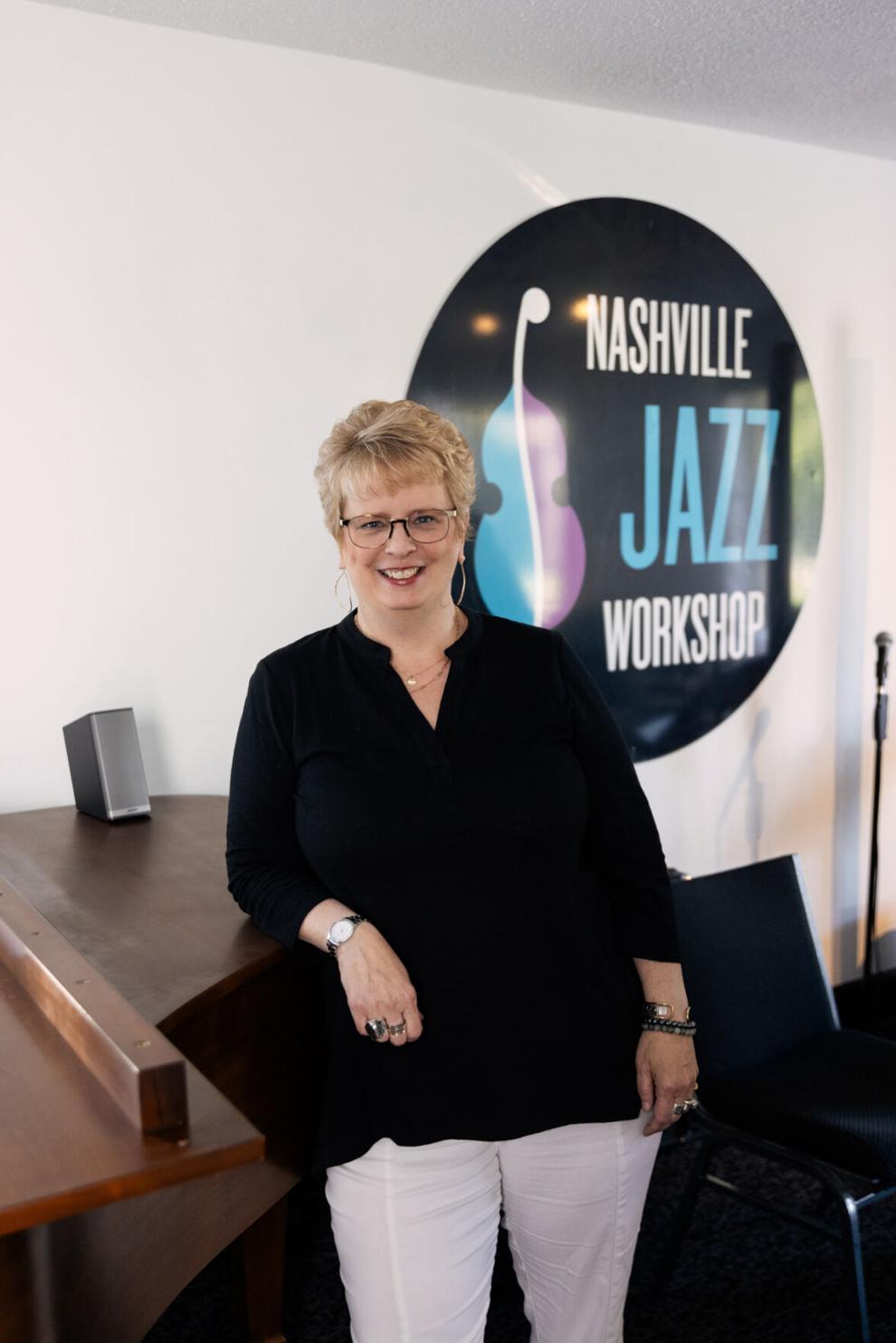 Unfortunately, just before the pandemic, they were pushed out of the building in which they had taught classes and held performances and visual arts exhibits for almost 20 years to make way for more condos. When the pandemic did hit, construction on their new home in the Buchanan Arts District came to a halt, making their transition particularly difficult. In the fall, they started offering virtual classes, which had the unexpected benefit of opening the curriculum to a global audience. They now have students in 16 countries and 46 states, and they finally opened their doors for in-person classes and performances in July 2021.
While they are proud of all of their students over the years, many have gone on to enjoy great success in music. Rachael Price, lead singer of Lake Street Dive and Rachael & Vilray; Kandace Springs, pianist and vocalist on Blue Note Records; and Monica Ramey, vocalist with the renowned pianist Beegie Adair, who passed away earlier this year, have all come through the Nashville Jazz Workshop. And Tyler Bullock, a longtime NJW piano student, is currently studying at Juilliard. Lori suggests keeping an eye on his career.
Both students and professionals share their love of jazz and their appreciation for all that the Nashville Jazz Workshop has taught them in the new Jazz Cave, where anyone who is interested can come and celebrate one of the most beloved and diverse genres of music with others.