Ten years ago, Fisk University and Middle Tennessee State University graduate Meleisha J. Edwards was just one year into medical school when she surrendered to her urge to explore the television and film industry. "I wanted to learn more about film and TV and start telling stories that I, as an African American female, can relate to," she says. "I started shadowing people in Nashville and taking courses at the University of California Los Angeles to learn the business — writing, producing and directing. As a result of taking classes at UCLA, I did my first short film, and I was inspired to do the second."
Meleisha says she was also inspired by other Black female filmmakers, including Mara Brock Akil, Debra Martin Chase, Debbie Allen and Gina Prince-Bythewood, noting that "African American women are less than 3% of Hollywood's TV and filmmakers. They gave me hope that, one day, I could make it." Since then, Meleisha has produced more than 20 projects, from music videos and documentaries to award-winning shorts and feature films. She also developed a production company called Et Al Films with Fisk classmate Asher Turney.
We talked with Meleisha, who tells us more about her nontraditional career path and gives us a peek at current projects, including an intriguing documentary she's working on with David Arquette and his wife, Christina.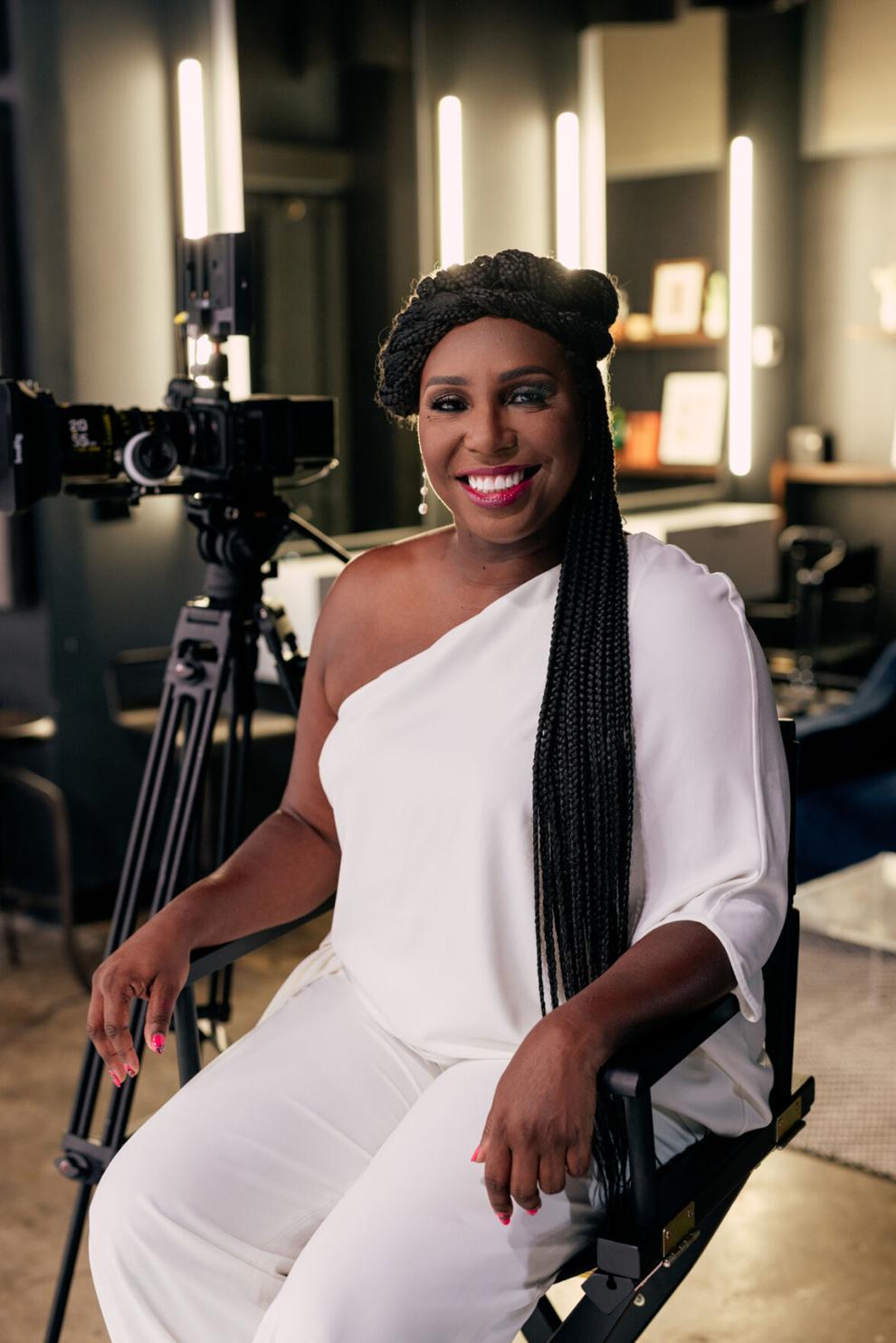 HUMBLE BEGINNINGS
My first film was called Echappé. I was taking virtual classes at UCLA, and we were charged to produce a film that we wrote. I was so proud of that story. When I look back now, I realize there was so much in film and TV that I needed to learn. I still love that film because it was the beginning and helped me get to the place that I am today. My first hired project was to help produce Dark Girls 2, a documentary on colorism, with director D. Channsin Berry. I was a big fan of the original Dark Girls, which premiered about five years before I met the director at the International Black Film Festival in Nashville through another project. Dark Girls 2 premiered on the Oprah Winfrey Network in June 2021.
JOB PERKS
One of the best perks has been meeting some of the people that I have met. From the president of OWN to so many great actors, directors and writers that I have looked up to. Currently, I am working with David Arquette and his wife, Christina, on a great documentary that looks at Bozo the Clown and the art of being a clown. I have learned so much that I would not know if I were not on the project. David and Christina are a joy to work with.
JOB CHALLENGES
The biggest challenge is always financing. Making movies is a very expensive task. I do not think most people realize how difficult it is to get the proper financing for a TV and film project; it can take years. There are usually an [almost] insurmountable number of nos before a yes. Great scripts and ideas come around all the time, but having the financing to do them will always remain a challenge.
BIGGEST INFLUENCE
My biggest influence early on, and still to this day, is Oprah Winfrey. The success that she has achieved, even from the difficult background that she came from, has always influenced me. She broke so many glass ceilings for women in general but especially for African American women. She still inspires me, and the fact that a documentary that I produced aired on her network still gives me goosebumps and brings me joy.
SHOP LOCAL
Some of the local locations that have provided [either] a space for us to shoot or other resources include Germantown Pub, Fisk University, National Museum of African American Music, Tennessee State University, Revv boutique, Meharry Medical College, El Rey Azteca, 9 Bar\Lounge, RENTaCAMERA.com, Film House and The Backlot Studio.
BEST ADVICE
Be persistent. The film and TV industry can be difficult to get into, and it's even more difficult to get "respect" in the industry. Most people believe you must work from the bottom to get to certain positions. There will be people that will tear you down and say that you will never make it. If you want it, go for it! Don't let people discourage you! And if you can't get on anyone's set, create your own. There are so many resources online and so many ways to get your content out (YouTube, Vimeo, etc.).
PROUD MOMENT
My favorite project that I have worked on was Dark Girls 2 because the subject matter was dear to my heart. I have dealt with colorism in my life, and when the original Dark Girls came out, I was happy that this subject was finally being talked about. Working on Dark Girls 2 was so surreal to me; I just could not believe that I was now working on something that I was a fan of before. I am still grateful that I had that opportunity.
IN THE WORKS
We are currently working on two documentaries: one called Loving Me to Death, a documentary on medicine, and one called Dying to Deliver, a documentary that discusses the disparities that African American women face with child delivery. We just completed a thriller pilot called Doctor, Doctor that is currently being shopped to networks. We also have a film, Francesca, that was produced in Greece and is currently being submitted to film festivals. And more to come!