In 1996, Renewal House was founded as the first long-term provider of addiction treatment in Middle Tennessee where women and children could stay together and be cared for simultaneously. Numerous organizations, including the Junior League of Nashville, believed in the mission and provided the funding to get it off the ground. It opened in a 1960s former apartment building with 17 units on Clarksville Pike. Today, Renewal House is still the only such facility in the region. On June 24, the nonprofit celebrated the grand opening of a new facility.
"This building is going to change our lives, how we work, and then transform the lives of so many more families," said CEO Pamela Sessions. And it will. At 30,000 square feet, it holds offices, meeting rooms and space for telehealth services, and best of all, 34 apartments, which doubles the capacity. It opened debt-free and sits adjacent to the former facility, both on a 14-acre tract owned by the organization. The old building is being rehabbed into long-term recovery housing for clients who have completed the program — a gift to them when "affordable" housing is increasingly difficult to find. "It gives us the opportunity to see these women for a long time. If it looks like they've hit a bump in the road, we can offer assistance to the graduate," Pamela explains.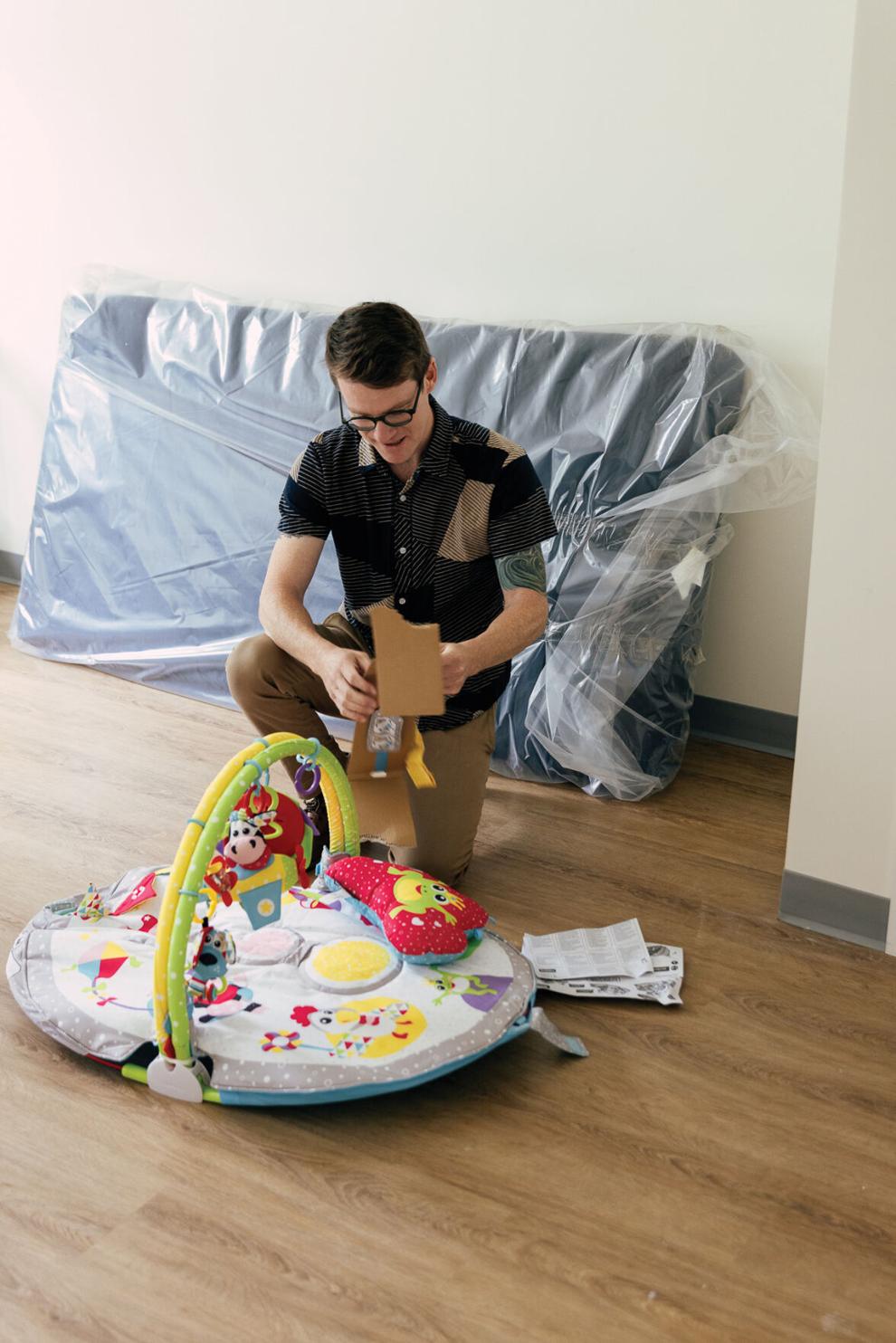 Pamela's passion for helping people is obvious as she takes us through the new facility. She's rightfully excited and proud about the enhanced and increased services that she and her team will be able to provide residents. First, she shows us a few of the apartments, of which there are 31 one-bedrooms and three two-bedrooms. Each is generously sized, with a roomy bath, and has large picture windows and a full kitchen with all-new appliances — even dishwashers!
After our tour, we return to a couple of apartments to join some volunteers already in the process of setting up. Each unit has boxes crammed with dishes, utensils, bedding and more that need to be unpacked and put away. In one, we meet Gayle Goodall, one member of several teams of volunteers from Dell, who are readying the spaces. She's been involved with the nonprofit for a long time, first as a JLN volunteer, then as a board member, and she lets us know "I'm always quick to sign up" when the opportunity arises.
Dell volunteers have provided assistance since the early days of this project, and the company has made financial and in-kind donations for years. For the new building, it gave a significant amount of technology, including large monitors for staff training and a computer lab for residents. As for the new laptops that now allow staff to go to work with clients in their apartments, Pamela exclaims, "It's a real game changer!"
We were grateful to be invited for this first look at the new Renewal House facility and for the chance to participate in such a special volunteer project, one that was easy to carry out and goes to improve the lives of so many women and children. To learn more about the excellent work at Renewal House and its programs, volunteer opportunities and events, visit renewalhouse.org.