As a volunteer for UpRise Nashville for the past five years, local business owner Anne Jones has helped countless Nashvillians find their own paths to success. "The students of UpRise Nashville are citizens of our city and our communities [who] seek to be independent of government assistance, learn a skill set and seek employment that will lift them out of poverty," Anne says. "The desire for someone to learn, work and advance is an easy cause to encourage and support."
Along with fundraising and allyship, Anne also works with UpRise's Dress for Success program, which helps students secure clothing for the professional workplace, and she conducts mock interviews so students can build confidence before real-life job interviews.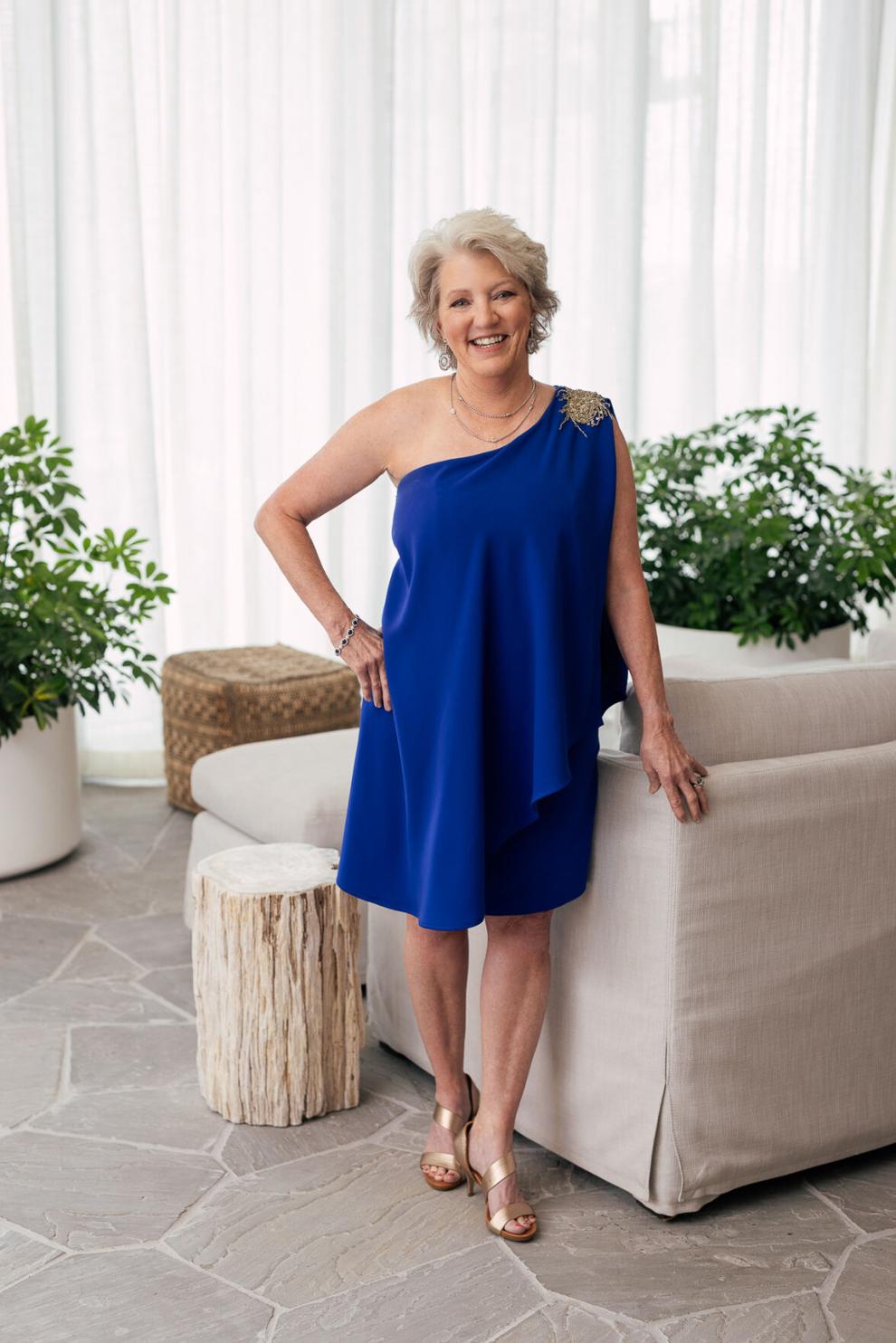 For her, the work is especially inspirational come graduation time. "To see a person who may be battling addiction, eviction, lack of hope, dependency on government assistance, fleeing an abusive relationship, [or have] no transportation [or] little education have the courage to walk in the door, reaching out to the hand extended to them, [and] encouraging and walking with them to rise out of poverty humbles me," she says. "In a time of such division, it reminds me how people of different color, different socioeconomic backgrounds [and] different beliefs can come together, work together, be a light to each other and improve the community in which we live."
UpRise Nashville
UpRise Nashville is a career development program that provides training in highly sought-after skills, along with leadership and personal development, to give Nashvillians a way to stop living paycheck to paycheck and launch a career.
Jewelry: Supreme Jewelry marquis diamond necklace; Supreme Jewelry diamond and blue sapphire drop earrings; Piranesi 18-karat white gold oval blue sapphire and diamond bracelet (Diamond Cellar)