Nashville native Valarie Franklin didn't go to school to be an architect, because she didn't know anyone who was an architect. What she did have was the image of a powerful woman of color on television. Clair Huxtable, the smart, decisive character on The Cosby Show became her model, so she went to Tuskegee University with the goal of becoming a lawyer. She soon became friends with some of the architecture students, and through them, her artistic nature and her skills in math were reawakened, and she switched gears.
Valarie has made quite a name for herself among her peers, including winning awards and working on projects that are meaningful to herself and many communities, such as the Greenwood Cultural Center in Tulsa, the site of the 1921 Tulsa Race Massacre, and the National Museum of African American Music in downtown Nashville. She has been a lecturer and advocate for others and was a founding member and first president of the Nashville chapter of the National Organization for Minority Architects. Valarie has also served on the board of directors for The American Institute of Architects Tennessee, the Civic Design Center and the Urban League of Middle Tennessee. Valarie's skills and leadership are transforming the landscape of the Nashville architectural scene. We talked with Valarie about her first projects with her mentor, who inspires her and what new projects she's excited to work on.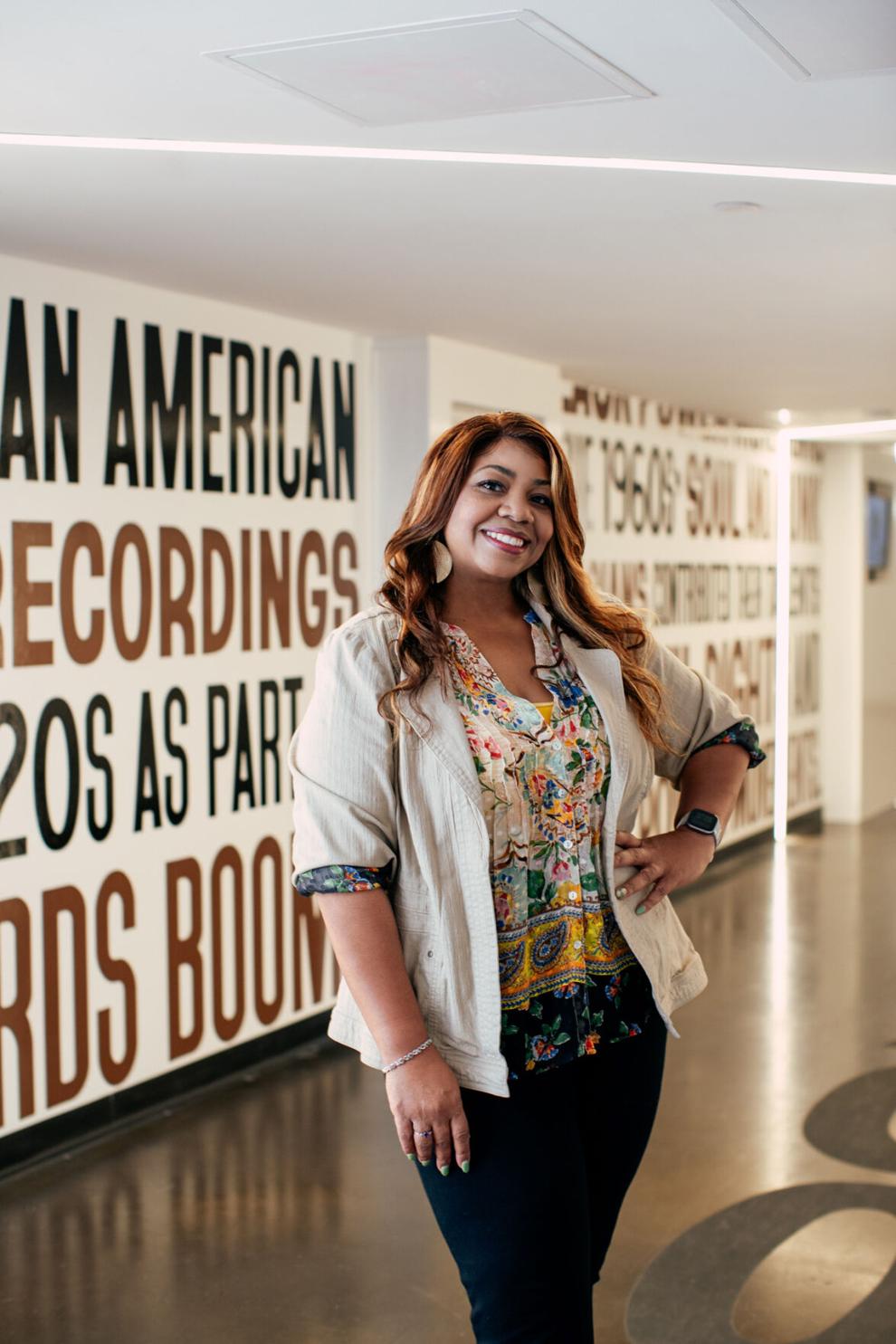 CAREER PATH
I entered Tuskegee University majoring in political science with the goal of one day becoming a lawyer like [Clair Huxtable]. By chance, I befriended students in the architecture program, and seeing their projects reignited my creative interest. After my first year of college, I changed my major to architecture, and I credit those students as being my first mentors. Despite my "late start," I went on to thrive in the architecture program, and the year I graduated, I was awarded the American Institute of Architects Presidential Award of Excellence.
HUMBLE BEGINNINGS
After graduating with honors, I was hired by my professor, who also had a private practice in Tuskegee, Major L. Holland. During my time working with Mr. Holland, I had the opportunity to help with many of his projects. The first one in my recollection was a large residence on Lake Tuskegee. This lake house was to be designed in the Tuskegee vernacular, which is unique in its own right. As a Tuskegee architecture student, it was meaningful for me to have my first postgraduate project be a project in [the town], because since [the university's] founding in 1881, [its] architecture students have historically designed and built most buildings in the city and on the campus. 
JOB PERKS
I am fortunate, through my career, to be able to engage with a large number of community leaders, the stakeholders and residents in the communities in which I design, and with students and other professionals that I am able to mentor and advocate for. 
JOB CHALLENGES
Work can overtake you, if you allow it. Architects are notorious for having terrible sleeping habits. This is largely due to the deadline-driven nature of our job. It is not uncommon for architects to stay up very late — or all night even — to meet project deadlines.
BIGGEST INFLUENCE
My biggest cheerleader has always been my mother. She always believed in me and thought that I could do anything. We lost her [in] September of 2021, but the life lessons that she taught and the confidence that she instilled in me are always with me.
BEST ADVICE
Be the change. Remember that your voice matters. Keep everything in perspective. Don't be afraid to fail. Failures can be your greatest successes, if you learn from them.
GET INSPIRED
I wake up every morning for my kids. I have three beautiful daughters. My youngest two are still in grade school. All of my daughters inspire me to be the best me that I can be. They remind me that I am not living life for myself.
PROUD MOMENT
Growing Together Learning Center is one of my favorites, because it tapped into my educator nature, and it made me feel that I could have an impact on young lives through the built environment. It was a very proud moment when I was able to bring my own children to the child care center to put my work to the test. They loved it and thought that it was an amusement venue.
IN THE WORKS
Moody Nolan is partnering with Chattanooga Housing Authority and various community-run entities to create a safer, more affordable community for residents living in a Westside neighborhood in Chattanooga. [Our] objective is to design along with the community and to deliver design solutions that fit their needs and cultural heritage, [and] our goal is to ensure the significant landmarks that hold years of stories are preserved throughout reconstruction. [Also,] on May 30, 1921, what ultimately became known as the Tulsa Race Massacre, a mob of white Tulsans destroyed the homes and businesses of Black residents in the historically Black neighborhood of Greenwood. Over 300 Greenwood residents were shot and killed, and countless others were injured. Honoring the cultural significance, historic nature and local presence of the [existing] Greenwood Cultural Center, Moody Nolan and JCJ Architecture's Tulsa office have teamed up to bring a nationwide presence and extensive personal and professional experience in African American history and Black culture. The Moody Nolan + JCJ team's goal is to create "a state-of-the-art facility that honors Greenwood's past while helping build and support future generations of Tulsans."