Growing up, Jessica Van Dyke always wanted to be an attorney, and today, she serves as the executive director and lead counsel for the Tennessee Innocence Project, the state's first full-time innocence organization. The nonprofit represents incarcerated Tennesseans who make claims of actual innocence. In other words, they assert that they did not commit the crime for which they were convicted. Started as the Innocence Clinic at the University of Tennessee College of Law in 2000, the Tennessee Innocence Project officially launched as a nonprofit in February 2019 with the goal of identifying wrongful convictions, exonerating the innocent and pinpointing areas of improvement in our legal system. Potential clients go through an application process before the organization partners with pro bono attorneys across the state to handle cases, and it stays involved in every case it works. Without the Tennessee Innocence Project, there are no resources for those unjustly convicted.
A UT Law graduate, Jessica worked in the school's Innocence Clinic before going into practice as a civil defense attorney. But that passion for criminal defense work never wavered, and she slowly built a practice. She and other like-minded lawyers decided to launch the Tennessee Innocence Project to do more for the innocent people behind bars who weren't being served and were being left behind. As a young nonprofit, the biggest challenge is educating the public about its work and needs. One way Jessica and her team grow awareness is through events, such as an annual fundraising dinner. (See our coverage on page 13.) The event also raises valuable funds for resources, like investigators and experts. We caught up with Jessica at the courthouse, where she shared more information about the organization, how she recharges and more.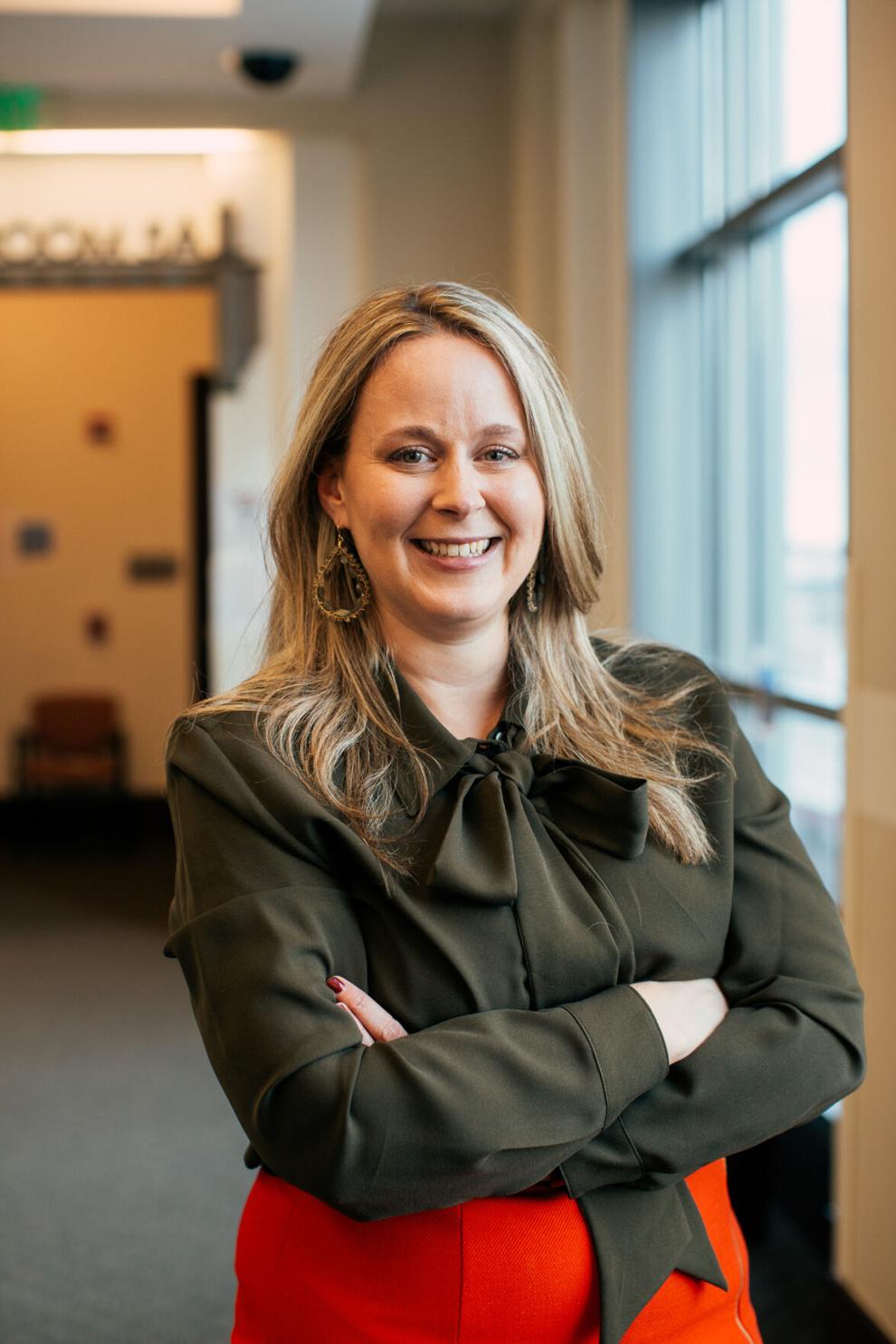 What is one thing you want everyone to know about the Tennessee Innocence Project? We give hope to innocent people behind bars; no other organization in Tennessee provides this service. Tennessee was one of the last states to establish a full-time innocence organization, but we're catching up!
What has been the biggest accomplishment since launching the organization? Getting our first exoneration! And building an incredibly talented team committed to fighting injustice. Our work is always a group effort.
How can people support the Tennessee Innocence Project? Learn about our mission and our work. Sign up for our monthly newsletter. Attend an event. Make a financial contribution. It all makes a big difference.
What's next for the organization? We've just added some incredible board members and experienced staff. Continued sustainable growth is our goal.
What's your favorite restaurant? Talk about a difficult question to answer. Arnold's is still a favorite; you can't go wrong with anything they serve. My favorite ambiance can be found at Ellington's in the Fairlane Hotel.
For some peace and quiet, where do you like to go or what do you do? Work-life balance remains a personal struggle. I really enjoy gardening and spend a lot of time working in my yard. Like everyone else, the pandemic caused me to take on some home improvement projects. I also enjoy visiting the smaller towns around Nashville, checking out antiques and seeing more of our state.
Who has influenced your life the most? At every juncture — high school, college, grad school, law school — I've had incredible mentors, and most of them were women. I was raised by a single mother who worked multiple jobs at any given time. My high school debate coach was hell on wheels, but she exposed me to a lot of new experiences. Since then, I've continued to have women who gave me a chance and supported me.
What's your favorite local event? Anything at the Ryman.
What's the best advice you've ever received? I don't know if it is advice, but the Kansas state motto is "ad astra per aspera," [or] "to the stars through difficulties." Even though I've been firmly rooted in Tennessee for years, it always stuck with me.
What's one thing you want to cross off your bucket list? I'd love to travel to Finland or Norway to see the Northern Lights — somewhere remote and off the grid.
What's the one thing you hope never changes in Nashville? This city accepts and welcomes all. It welcomed me, and I hope that never changes.